While using VBScript LoadPicture() function, Error calculating dimensions for: E:\www\3592\www\onlinedb\larnpr\pics\Mike Strain.jpg
Path/File access error

Posted on 2/18/2016 11:00:00 AM.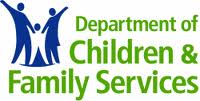 The secretary of the Department of Children and Family Services tells legislators her department is in need of resources to care for the more than four-thousand children in foster care in Louisiana. Marketa Garner Walters spoke to the House of Appropriations about the $10.9 million hole in the DCFS budget. Garner says there is a shortage of foster homes.
More
Department of Children and Family Services, Marketa Garner Walters, House of Appropriations
---
Posted on 5/21/2015 4:39:00 PM.
On a 65-37 vote, the state House approved a 24-billion dollar budget for next fiscal year, sending the spending plan to the senate. House Appropriations Chairman Jim Fannin says the budget process started with a 1.6 billion dollar shortfall, but they covered much of that gap, by passing revenue generating bills, recognizing additional dollars thanks to an improved revenue forecast and other financing.
House of Appropriations, budget, Jim Fannin
---

While using VBScript LoadPicture() function, Error calculating dimensions for: E:\www\3592\www\onlinedb\larnpr\pics\gagp_banner_02.jpg

---
| | |
| --- | --- |
| | Copyright © 2017. All rights reserved | Privacy Policy |
This site powered by PromoSuite Interactive