Posted on 3/30/2018 5:36:00 PM.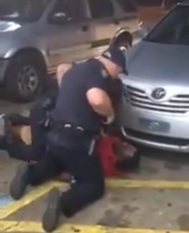 Baton Rouge Police Chief Murphy Paul announces officer Blane Salamoni has been fired, while fellow officer Howie Lake has been suspended for three days in the July 2016 shooting of Alton Sterling.
Paul came to the decision after an internal review of the altercation between Sterling and the two officers. Video evidence shows the situation quickly escalated and the episode ended when Salamoni shot Sterling six times.
Blane Salamoni, Howie Lake, Baton Rouge Police Department, Alton Sterling
---
Posted on 7/6/2016 11:55:00 AM.
Governor John Bel Edwards spoke out about the recent officer involved shooting which resulted in the death of 37-year-old Alton Sterling of Baton Rouge. Edwards is calling on federal agencies to investigate the fatal shooting.
More
Governor John Bel Edwards, Alton Sterling, US Department of Justice, FBI, District Attorney, Blane Salamoni, Howie Lake
---