Posted on 5/28/2017 5:05:00 PM.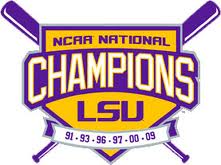 A three-run 4th inning and another great performance from freshman pitcher Eric Walker led to a 4-2 win over the Arkansas Razorbacks to claim the school's 12th SEC title, 6th for Coach Paul Mainieri tying him with Skip Bertman.
Walker (7-1) threw a complete game shutout against the Razorbacks earlier this season and nearly did it again on Sunday.
LSU, Arkansas, Eric Walker, Paul Mainieri, Josh Smith, Nick Coomes, Hunter Newman, Antoine Duplantis
---
Posted on 3/5/2017 1:28:00 PM.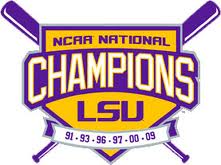 Texas Tech's Tanner Gardner singled off the leg of LSU pitcher Hunter Newman and that allowed the winning run to cross the plate and gave the Red Raiders a 5-4 victory over the Fighting Tigers.
It was a reflex by Newman, if he didn't kick the ball, it would have been an easy ground out.
LSU, Texas Tech, Hunter Newman
---
Posted on 5/23/2015 6:59:00 PM.
LSU's 12-game winning streak at Hoover Metropolitan Stadium and 9-game winning streak in the SEC Tournament came to an end on Saturday as Florida rallied to beat LSU 2-1.
The Fighting Tigers had nine hits, but they left eight runners on base.
LSU, Florida, SEC Tournament, Alex Lange, Zac Person, Hunter Newman, Jared Foster, Jesse Stallings
---