Posted on 9/27/2018 6:47:00 AM.
A new poll for the Secretary of State's special election in November is out, with Democrat Renee Fontenot Free (22%)in the lead, followed by Republicans Julie Stokes and Rick Edmonds (11%). Edmonds commissioned the JMC Analytics poll.
Pollster John Couvillon says a Democrat leading a red state isn't surprising, considering there are five republicans running.
Secretary of State, John Couvillon, poll, JMC Analytics
---
Posted on 7/22/2017 5:47:00 PM.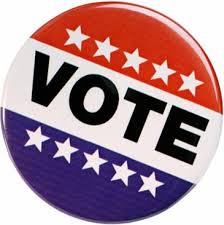 A poll on the State Treasurer's race finds it to be a wide open contest. The October 14th election features three well-funded Republicans, Angele Davis, Neil Riser and John Schroder. JMC Analytics pollster John Couvillon says the GOP candidates are polling in the high single digits.
"None of the three major announced Republicans in that race show any signs of early front-runner status," Couvillon said.
John Couvillon, JMC Analytics, Treasurer's Race,
---
Posted on 7/10/2017 11:58:00 AM.

There's been a large decline in the number of whites registered as Democrats since 2001. JMC Analytics and Polling analyst John Couvillon says when President George W. Bush took office in 2001, white Democrats comprised 35% of the Louisiana electorate or 951,000 voters. Today, the percentage of white Democrats is 18%.
More
JMC Analytics, John Couvillion, registered democrats
---
Posted on 12/5/2016 12:21:00 PM.
Only 171,000 of the state's 3 million registered voters cast their ballots during the early voting period. Pollster John Couvillion, with JMC Analytics, predicts turnout for the runoff to be 35%, at the most. He says a runoff during the holiday season has always been bad for turnout, plus this Senate race isn't exciting voters.
More
Early voting, election, John Couvillon, JMC Analytics
---
Posted on 11/8/2016 2:15:00 PM.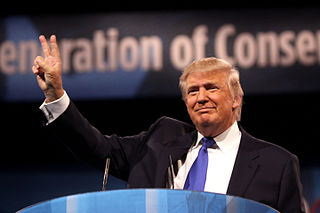 Michelle Southern reporting.
It's widely expected that Republican Donald Trump will pick up Louisiana's 8 electoral votes in the presidential race, as it's rare for The Bayou State to be blue. John Couvillion with JMC Analytics says Trump will likely carry Louisiana by a substantial 10-15% margin. He says the last time the state elected a Democrat for president was in 1996.
donald trump, presidential election, john couvillion, jmc analytics
---
Posted on 11/2/2016 1:42:00 AM.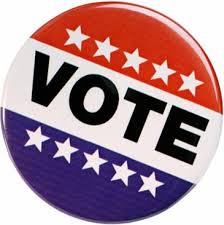 Early voting is over and Louisiana saw a record number of voters during the one week period. As of Monday, 427,000 people went to cast their votes ahead of the actual Election Day. John Couvillon with JMC Analytics says 89% of those who voted early, are individuals who normally do vote when there's an election.
More
Early voting, election, John Couvillon, JMC Analytics
---
Posted on 10/27/2016 12:42:00 PM.
JMC Analytics releases an analysis of the early voting turnout after two days and finds that over 162,000 people have already voted in the 2016 election. Pollster John Couvillon says he only has one word for the early voter turnout thus far - wow.
More
John Couvillon, JMC Analytics, early voting
---
Posted on 10/18/2016 4:48:00 AM.

A poll of 800 likely Louisiana voters shows the presidential race in the state is tightening up. The survey conducted by JMC Analytics finds Republican candidate Donald Trump at 45-percent, but Democrat Hillary Clinton has creeped up to 38-percent. In July, Trump had a 15-percentage point lead. Pollster John Couvillon says white female Democrats are helping to narrow the gap.
More
JMC Analytics, John Couvillon, Hillary Clinton, Donald Trump, presidential election
---
Posted on 10/17/2016 12:41:00 PM.
A new survey released by JMC Analytics finds Democratic Public Service Commissioner Foster Campbell tops the poll, coming in at over 23-percent. Pollster John Couvillon says Democratic voters are rallying behind Campbell. He says fellow Democrat Caroline Fayard polls at 9-percent, so Campbell's message seems to be getting out to minority voters.
JMC Analytics, John Couvillon, Foster Campbell, U.S. Senate race
---
Posted on 5/10/2016 5:02:00 AM.
A poll from JMC Analytics finds if the presidential election was held today, the majority of Louisianans would pick Republican Donald Trump over Democrat Hillary Clinton, 52 to 36-percent. Pollster John Couvillon says nearly 6 in 10 voters disapprove of Clinton.
More
JMC analytics, John Couvillion, Donald Trump, Hillary Clinton
---
Next Entry