Posted on 6/3/2016 11:38:00 PM.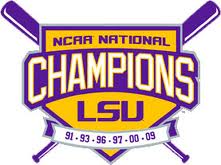 Other than the weather, LSU's first game in the NCAA Tournament went as well as you can expect as the Tigers easily defeated Utah Valley 7-1 at Alex Box Stadium.
The game was scheduled to begin at 2 PM on Friday, but didn't start until 8:30 because of heavy rainfall and lightning in Baton Rouge.
LSU, Jake Fraley, Jared Poche, Greg Deichmann, NCAA, regional, rain
---
Posted on 5/11/2016 8:14:00 PM.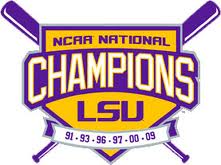 Usually, if you score just four runs in a doubleheader, you're likely on the receiving end of a sweep. But that wasn't the case in South Bend, Indiana, on Wednesday. LSU's pitchers allowed just two runs, as the Tigers swept the Fighting Irish, winning game one 1-0 in 11 innings and game two 3-2 in 7 innings.
LSU, Notre Dame, sweep, Riley Smith, Jake Fraley
---
Posted on 6/18/2015 10:05:00 PM.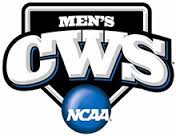 LSU went into its College World Series rematch with TCU ready to prove they were a better team then what they showed in a loss to the Horned Frogs on Sunday. While, LSU made some tremendous plays in the field, too many relievers were not on their game and the bats were quiet for most of the game in an 8-4 loss.
LSU, Paul Mainieri, Jake Fraley, Austin Bain, Zac Person, Kade Scivicqu
---
Posted on 6/6/2015 10:00:00 PM.
Senior Chris Sciambra from Baton Rouge lived a dream all Little Leaguers have and that's hit a walk-off home run to win a postseason game. Sciambra's shot in the bottom of the 9th into the right field bleachers gave the Tigers a thrilling 4-3 victory over UL Lafayette.
More
LSU, Ragin Cajuns, Chris Sciambra, Wyatt Marks, Jake Fraley, UL Lafayette, Brenn Conrad
---