Posted on 4/6/2015 4:35:00 PM.
LSU's Austin Bain has been named SEC Co-Freshman of the week. Bain was oustanding out of the pen on Saturday as he pitched 6.2 shutout innings, allowing just three hits and a career-high nine strikeouts in a win over Alabama. Coach Paul Mainieri says Bain will start Sunday's game against Auburn.
(Picture courtesy of lsusports.net)
Austin Bain, Paul Mainieri, Jake Godfrey, Sunday starter
---
Posted on 1/23/2015 4:59:00 PM.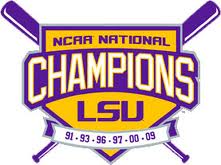 LSU Baseball Coach Paul Mainieri says sophomore left-hander Jared Poche will start opening day on February 13th against Kansas, but he's not sure on what the rest of his starting rotation will look like. Mainieri says he has several freshmen to choose from and the situation will play itself out during the non-conference portion of the schedule.
LSU, Paul Mainieri, pitching, Alan Dunn, Jared Poche, Alex Lange, Jake Godfrey, Jake Latz, Doug Norman
---