Posted on 5/23/2018 8:41:00 PM.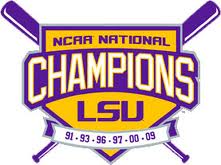 On Tuesday, LSU rallied back from a 3-0 deficit to beat Mississippi State 8-5. On Wednesday night, LSU led 3-0, but lost to top ranked Florida 4-3.
Jake Slaughter got LSU on the board with a two-run home run that was smashed over the left field wall.
LSU, Florida, Ma'Khail Hilliard, Jake Slaughter, Cam Sanders, Tommy Mace
---
Posted on 5/17/2018 8:41:00 PM.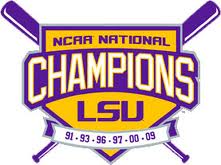 LSU's problems on the road continued on Thursday night as Tigers starting pitcher Zach Hess suffered through a four-run 2nd inning and that was the difference in an 11-4 loss to the Auburn Tigers.
Hess lasted three innings, giving up five runs on six hits. The "Wild Thing" walked three and hit a batter.
LSU, Auburn, Zack Hess, Jake Slaughter
---