Posted on 10/25/2018 12:52:00 PM.
LSU's Manship School and the Cook Political Report have surveyed congressional battleground districts nationwide and say Democrats have around a double digit average advantage in races that will likely determine control of the House.
More
Manship School, LSU, Cook Political Report, polling, midterms, Louisiana, 2018, politics, James Carville, Mike Henderson
---
Posted on 10/22/2018 12:53:00 PM.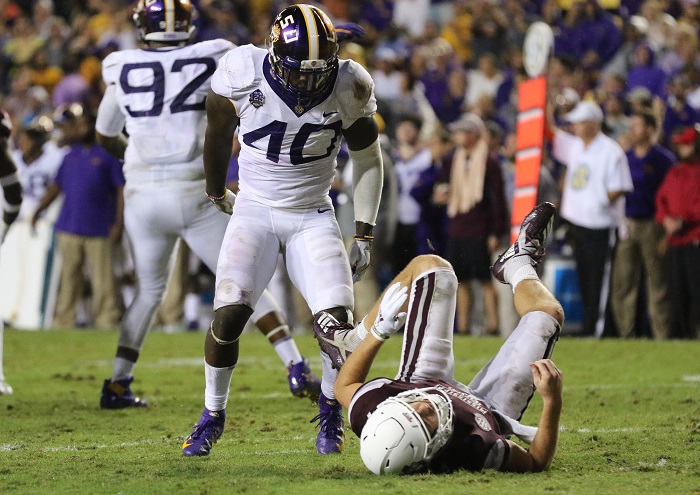 A famous LSU alumnus says the targeting penalty called on LSU linebacker Devin White is evidence there's collusion between the Southeastern Conference and Alabama. Professor James Carville says why is White facing a suspension, when over a week ago, Alabama's Raekwon Davis punched an opposing Missouri player and Davis was not ejected.
James Carville, SEC, Devin White, targeting.
---
Posted on 5/21/2015 12:57:00 PM.
Governor Bobby Jindal's religious freedom executive order is receiving strong criticism from democrats. The leader of the state democratic party, state Senator Karen Peterson, says she can't believe Jindal would issue the order, when the tourism industry expressed that the measure could alienate visitors or chase away convention business
.
Bobby Jindal, Religious Freedom, Karen Peterson, James Carville, Jim Engster Show
---