Posted on 6/7/2016 8:30:00 PM.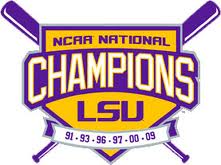 The LSU baseball team is headed back to the Super Regionals as the Tigers rallied from a two-run deficit to beat to beat the Rice Owls 5-2. The most valuable player in this game was Jared Poche, who on three days rest, threw six shutout innings and kep LSU in the contest, until the bats woke up in the 7th. Poche says he felt good going into the game.
LSU, Rice, Super Regionals, Jared Poche, Greg Deichmann
---
Posted on 6/3/2016 11:38:00 PM.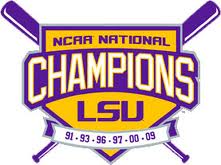 Other than the weather, LSU's first game in the NCAA Tournament went as well as you can expect as the Tigers easily defeated Utah Valley 7-1 at Alex Box Stadium.
The game was scheduled to begin at 2 PM on Friday, but didn't start until 8:30 because of heavy rainfall and lightning in Baton Rouge.
LSU, Jake Fraley, Jared Poche, Greg Deichmann, NCAA, regional, rain
---
Posted on 6/2/2016 4:23:00 PM.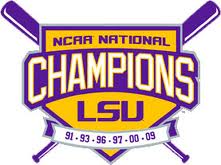 LSU Baseball Head Coach Paul Maineri has decided to start junior left-hander Jared Poche for the Tiger's opening NCAA regional game against Utah Valley on Friday at 2 p.m. in Alex Box Stadium.
More
Jared Poche, Paul Mainieri, LSU Baseball, NCAA regional, postseason, Utah Valley
---
Posted on 12/21/2015 5:35:00 PM.

Three Louisiana college baseball teams are ranked in the first preseason poll. Collegiate Baseball has UL Lafayette ranked sixth, LSU is ranked seventh and Tulane is ranked 19th. Tigers Coach Paul Mainieri says it's nice to see his team ranked in the top ten.
LSU, Tulane, UL Lafayette, Collegiate Baseball, Paul Mainieri, Antonie Duplantis, Trey Dawson, Alex Lange, Jared Poche
---
Posted on 6/14/2015 4:54:00 PM.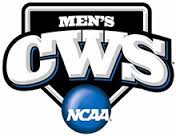 Not sure it could have gone any worse for the Tigers as they returned to Omaha for the first time since 2013. LSU committed four errors, had a runner thrown out at the plate and made very little contact until late in the game in a 10-3 defeat to TCU. The humbling loss sends the Tigers to the loser's bracket for an elimination game on Tuesday afternoon.
LSU, TCU, College World Series, Jared Poche, Jared Foster, Kade Scivicque
---
Posted on 6/7/2015 8:39:00 PM.
The LSU Tigers are in the College World Series for a 17th time after beating UL-Lafayette 6-3 to sweep the best of three Super Regional Series.
LSU received another masterful starting pitching performance from Jared Poche, who went 7.2 innings, allowing just one run on 5 hits and striking out 7.
LSU, Ragin Cajuns, Jared Poche, College World Series
---
Posted on 6/1/2015 2:53:00 PM.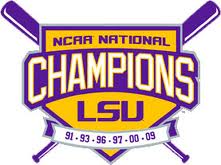 Two days after freshman Alex Lange pitched a complete game shutout, sophomore lefty Jared Poche nearly matched him. Poche threw 8.2 innings of scoreless baseball to give the Tigers a 2-0 win over UNC-Wilmington
.
LSU, Super Regionals, Jared Poche
---
Posted on 4/9/2015 4:58:00 PM.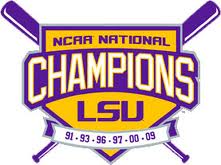 The LSU Tigers put their six-game winning streak on the line tonight when they host Auburn to begin a weekend set with the War Eagles. In their last 12 games, LSU has had at least 10 hits in each of those contests and shortstop Alex Bregman says there's not an easy out in their line-up.
LSU baseball, Auburn Tigers, Jared Poche, Alex Bregman, Paul Mainieri, Cole Lipscomb, Keegan Thompson
---
Posted on 1/23/2015 4:59:00 PM.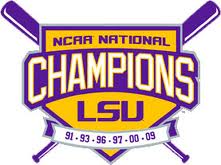 LSU Baseball Coach Paul Mainieri says sophomore left-hander Jared Poche will start opening day on February 13th against Kansas, but he's not sure on what the rest of his starting rotation will look like. Mainieri says he has several freshmen to choose from and the situation will play itself out during the non-conference portion of the schedule.
LSU, Paul Mainieri, pitching, Alan Dunn, Jared Poche, Alex Lange, Jake Godfrey, Jake Latz, Doug Norman
---