Posted on 10/31/2018 12:16:00 PM.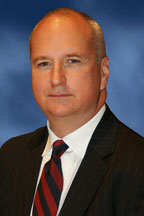 Monroe Representative Jay Morris is publicly calling for U.S. Senator John Kennedy to jump into the 2019 governor's race against John Bel Edwards. The north Louisiana Republican says it's clear the Senator would be Edwards most formidable challenger, and…
More
Jay Morris, John Kennedy, John Bel Edwards, politics, 2019 governor's race, Louisiana, election, 2018
---
Posted on 5/18/2017 10:43:00 AM.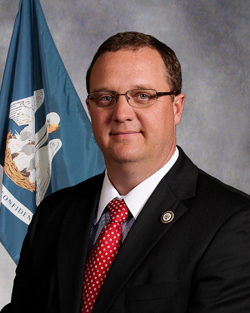 A bill to regulate Uber and Lyft statewide is heading to the Senate. Jackson Representative Kenny Havard says these ride sharing services keep people safe, offers an affordable ride, and provides thousands of employment opportunities. He says very rarely do lawmakers get a chance to do something that really affects people's lives.
More
Kenny Havard, Uber, Lyft, Troy Carter, Jay Morris
---
Posted on 2/13/2017 4:10:00 AM.
A 10-day special session begins tonight as Governor John Bel Edwards is asking lawmakers to use a combination of cuts and money from the rainy day fund to close a 304-million dollar midyear budget deficit. Commissioner of Administration Jay Dardenne says it's their recommendation that legislators approve the use of 119-million dollars in rainy day dollars.
special session, Jay Dardenne, Jay Morris, Cameron Henry, budget cuts
---
Posted on 5/13/2016 2:56:00 PM.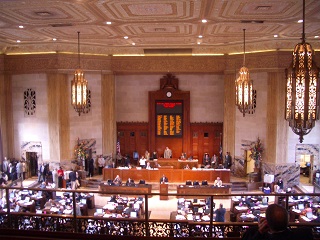 Another spirited debate broke out on the House floor over funding for TOPS versus hospitals that provide care for the poor. On Thursday night, legislators shifted 72-million dollars from the scholarship program to the safety net hospitals. On Friday, Monroe Representative Jay Morris tried to move some of that money back to TOPS, but he faced opposition from Baton Rouge Representative Patricia Smith.
More
Patricia Smith, Jay Morris, Malinda White, Rob Shadoin, TOPS
---
Posted on 4/15/2016 11:41:00 AM.
The House approved a bill to allow lawmakers to have a say in whether food stamp recipients should be required to work to receive federal assistance. But Bogalusa Rep. Malinda White disagrees because as many as 16,000 people in the oil industry have recently lost their jobs and there is no way to replace that many jobs at this time.
More
food stamps, Malinda White, Jay Morris, waiver
---
Posted on 3/30/2016 4:22:00 PM.
The House Health and Welfare Committee approves a bill that calls for legislative approval to waive work requirements for food stamp recipients. Under federal law, people are required to either work or perform 20 hours a week of community service in order to qualify for food stamps, but that isn't the case in Louisiana, because it receives a waiver. Monroe Representative Jay Morris says this legislation would require people to work to receive SNAP benefits.
More
Jay Morris, Matthew Block, SNAP benefits
---
Posted on 6/9/2015 12:38:00 PM.
The state House has sent legislation that would raise the tax on cigarettes to a conference committee to work out the differences between the two chambers. The House passed the measure raising the tax to 68 cents per pack.
Louisiana, House of Representatives, budget, taxes, cigarette, Lance Harris, Jay Morris, Harold Ritchie, conference committee
---
Posted on 8/19/2013 3:37:00 PM.
After one day of qualifying, two democrats and one republican put their name on the ballot for the fifth district Congressional race. Monroe Rep. Marcus Hunter was the first democrat to qualify. Hunter says his message to the voters is that he won't be consumed with partisan politics, instead his focus will be on what's best for the 5th district.
Neil Riser, Jay Morris, Jamie Mayo, Marcus Hunter, Robert Johnson
---
Posted on 8/15/2013 9:55:00 AM.
A fourth state lawmaker enters the race for Louisiana's 5th District congressional seat. State representative Robert Johnson announced his candidacy during a press conference today in his hometown of Marksville.The primary election is set for October 19th.
Johnson is seeking to replace Rodney Alexander, who will resign next month to become Louisiana's veterans secretary.
More
Robert Johnson, Rodney Alexander, Marcus Hunter, Neil Riser, Jay Morris
---
Posted on 8/13/2013 4:23:00 PM.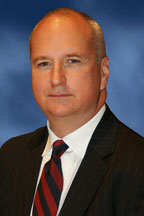 A candidate for the soon to be vacated fifth congressional seat says it appears the election is rigged. State Representative Jay Morris, a republican from Monroe, plans to qualify for the October primary next week, but he says Rodney Alexander's retirement from Congress and quick decision to join the Jindal administration are peculiar.
Jay Morris, Rodney Alexander, Neil Riser
---