Posted on 9/29/2017 2:21:00 PM.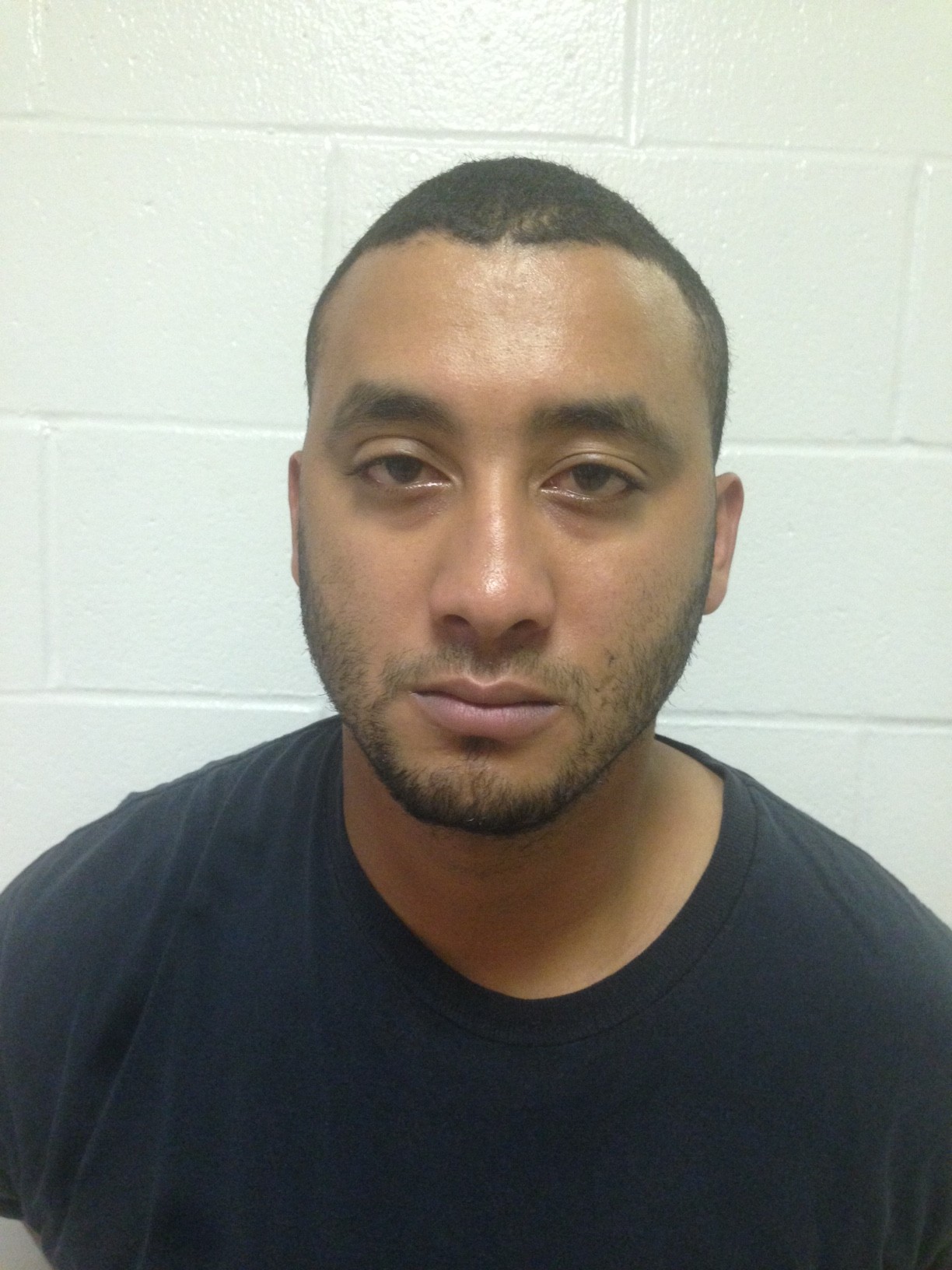 Former Marksville deputy city marshal Norris Greenhouse Junior accepts a plea deal from the state attorney general's office that will result in a seven and half prison sentence for the 2015 fatal shooting of six-year-old Jeremy Mardis. Greenhouse was facing life in prison on a charge of second-degree murder.
"His lawyer George Higgins obviously did a masterful job, because the other co-defendant went to trial and got 40 years," legal analyst Tim Meche said.
Norris Greenhouse Jr, plea deal, Jeff Landry, Jeremy Mardis, Christopher Few
---
Posted on 9/16/2017 9:12:00 AM.
Attorney General Jeff Landry is alerting consumers to be on the lookout when buying vehicles, as nearly one million vehicles were flooded in Texas and Florida during recent hurricanes. Landry says these flood-damaged vehicles could end up on the streets and sold to unsuspecting car buyers.

"Today, it's estimated that throughout the nation, there are over 300,000 flood damaged vehicles from past disasters. I don't want you to get taken for a ride."
Jeff Landry, Attorney General, flooded vehicles, flood damage
---
Posted on 5/29/2017 11:15:00 AM.
A Senate committee will hear the so-called "sanctuary cities" bill Tuesday. The House-approved measure would prohibit cities that do not fully cooperate with immigration authorities from receiving certain state grants. Attorney General Jeff Landry supports the proposal and doesn't understand why local governments would try to establish a sanctuary city.
More
legislative session, Jeff Landry, sanctuary cities
---
Posted on 5/4/2017 11:04:00 AM.
John McLindon, the attorney for Blane Salamoni, believes Attorney General Jeff Landry will not seek state charges against his client. Salamoni is one of the officers involved in the fatal police shooting of Alton Sterling and he's been cleared of any federal civil rights charges. McLindon points to the thorough investigation already conducted by the DOJ on why he thinks Salamoni will not be charged.
More
John McLindon, Jeff Landry, Blane Salamoni, Alton Sterling
---
Posted on 4/26/2017 1:10:00 PM.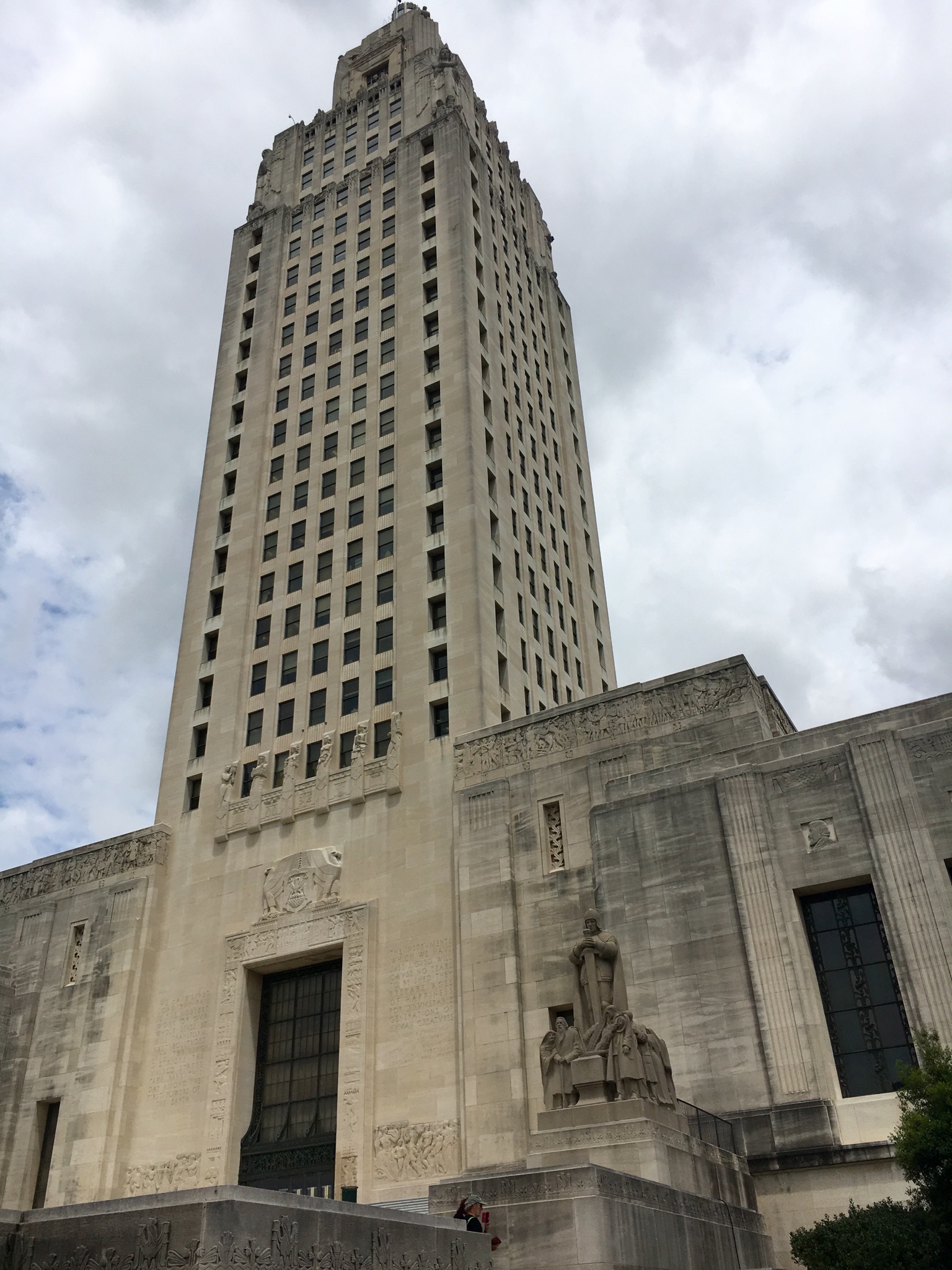 A bill that would ban so-called sanctuary city policies barely passed out the House Criminal Justice Committee. Chairman Sherman Mack broke a 7-7 tie by casting the final "yes" vote. Denham Springs Representative Valarie Hodges says her measure isn't about discrimination, but putting America first. She says she raised her children in Mexico for 18 years…
More
legislative session, sanctuary cities, Valarie Hodges, Jeff Landry
---
Posted on 4/11/2017 3:08:00 PM.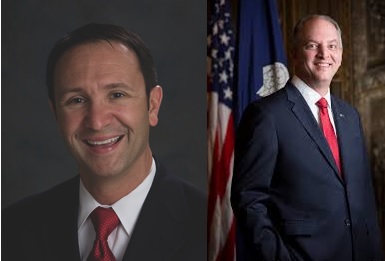 The feud continues between the governor and the attorney general as Jeff Landry has once again filed suit against John Bel Edwards. The lawsuit states the governor's office doesn't have the right to withhold $4 million in operational funds from his agency.
More
John Bel Edwards, Jeff Landry, lawsuit
---
Posted on 4/7/2017 12:20:00 PM.
A Baton Rouge man faces over 200 counts of theft after allegedly cashing his dead mother's retirement checks for 18 years. Attorney General Jeff Landry says 42-year-old Lester Joseph stole over $400,000 from the state's Teacher's Retirement System. Landry says the suspect's father was the beneficiary for his wife's retirement checks after Ruby Joseph passed away in 1997.
More
Jeff Landry, Lester Joseph, Teacher's Retirement System, theft
---
Posted on 4/5/2017 5:03:00 PM.
Attorney General Jeff Landry is working to end the opioid epidemic in Louisiana with the new Opioid Abuse Prevention Fund. Landry that fund will pay for an informational campaign complete with a website, advertisements, printed materials, and community outreach.
More
Jeff Landry, End the Epidemic LA, opioid abuse, Opioid Abuse Prevention Fund
---
Posted on 2/16/2017 10:19:00 AM.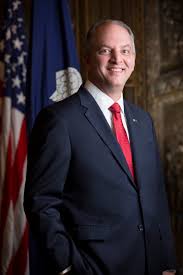 Governor John Bel Edwards re-election campaign announces he raised $3.6 million in campaign funds during his first year in office. According to finance reports, the governor ended 2016 with $3.2 million on hand. UL-Lafayette political science professor Pearson Cross says it's an impressive haul for Edwards' first year.
More
John Bel Edwards, Pearson Cross, Jeff Landry, governor's race
---
Posted on 1/5/2017 4:18:00 AM.
Attorney General Jeff Landry is looking for a way to reduce crime in New Orleans. He says it will take a multidimensional approach, which is why his office has started a hashtag campaign "Make New Orleans Safe Again." Landry says there's something missing from the fight against crime in the Big Easy because New Orleans is twice as dangerous as Chicago.
More
Jeff Landry, Make New Orleans Safe Again, crime prevention
---
Next Entry