Posted on 6/30/2017 5:43:00 AM.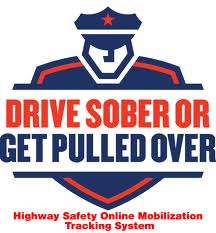 Lots of people will be celebrating Independence Day, and law enforcement will be out to make sure they do so safely with its "Drive Sober or Get Pulled Over" campaign. Trooper Jesse LaGrange with State Police says officers will be on patrol looking for impaired drivers, with saturated patrols and DWI checkpoints.
More
Jesse LaGrange, LSP, Drive Sober or Get Pulled Over, Fourth of July
---
Posted on 5/22/2017 11:45:00 AM.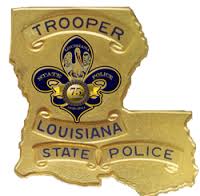 Two Lafourche Parish teens were killed in a single vehicle crash in Kraemer over the weekend, according to State Police. Trooper Jesse LaGrange says 19-year-old Jaydon Labat was driving down LA 307 at a high rate of speed when he ran off the road and hit a utility pole. He says 18-year-old Candace Reulet was also in the vehicle.
More
crashes, teens, Jesse LaGrange, Michael Kazerooni
---
Posted on 3/1/2017 12:22:00 PM.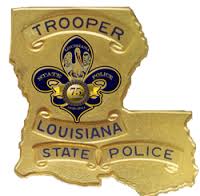 A man is dead following an officer involved shooting in Houma on Tuesday night. State Trooper Jesse Lagrange says the Houma Police Department was involved in an incident with a barricaded subject when the shooting occurred.
More
Jesse Lagrange, LSP, Houma Police Department, officer involved shooting
---
Posted on 1/17/2017 2:38:00 PM.
A 47-year-old Chauvin man has turned himself into State Police for allegedly hitting a man on LA 56 in Terrebonne Parish just after midnight. Trooper Jesse LaGrange says Christopher Little saw the press release put out this morning looking for the driver of a Chrysler 300, responsible for the fatal hit and run of 39-year-old Taylor Thibodeaux.
More
LSP, Jesse LaGrange, Taylor Thibodeaux, Christopher Little
---
Posted on 11/2/2016 1:52:00 PM.
State Police has helped solved a 27-year-old homicide cold case by working closely with multiple law enforcement agencies. In 1989, Gerald Daigle was found stabbed to death at his Houma furniture store in an apparent robbery. Trooper Jesse Lagrange says they were able to identify Bryan Wolfe as the primary suspect.
More
LSP, Gerald Daigle, Jesse Lagrange, Bryan Wolfe
---
Posted on 9/21/2016 4:55:00 AM.
A multi-agency investigation in Terrebonne parish has led to 29 arrests in just four days. State Trooper Jesse LaGrange says state police partnered with several narcotics agencies in Terrebonne parish to identify and target criminals in the wake of increased gun violence. He says they used street level enforcement, undercover operations and fugitive warrant services to find the violators.
More
Jesse LaGrange, Operation Carpe Platearum, Terrebonne parish
---
Posted on 9/8/2016 12:33:00 PM.
A 15-year-old girl was killed and her 12-year-old sister was seriously injured while helping their mother take out the garage in Belle Rose. State Trooper Jesse LaGrange says the two girls were in the tailgate of their mother's truck bringing the garbage bins to the street. He says the vehicle the kids were riding on was stopped on the highway and facing the wrong way when a truck was approaching.
More
Belle Rose, LSP, Jesse LaGrange
---
Posted on 6/29/2016 11:00:00 AM.
State Police say an off duty Terrebonne Parish Sheriff's Deputy is facing a DWI. Trooper Jesse LaGrange says Tara Whitney was pulled over in Houma after an officer noticed she wasn't wearing her seat belt. He says the trooper noticed an open alcohol container and Whitney showed signs of impairment so a field sobriety test was conducted.
More
Terrebonne Parish Sheriff's Office, LSP, Tara Whitney, Jesse LaGrange, DWI
---
Posted on 5/31/2016 1:14:00 PM.
The number of traffic fatalities increased substantially from last year over the Memorial Day Weekend, according to State Police. Trooper Jesse LaGrange says they investigated 9 fatal wrecks, which resulted in 14 deaths. He says this is a sharp rise from last year's 7 traffic related fatalities and it's because of a lack of personal responsibility.
More
LSP, Jesse LaGrange, Memorial Day Weekend, fatalities
---
Posted on 4/29/2016 1:18:00 PM.
A Grand Isle man has been arrested for attempting to purchase a child for sexual purposes. That's according to State Police trooper Jesse LaGrange who says 30-year-old Wade Perkins asked someone to locate a 6 to 8-year-old child so Perkins could pay for a sexual encounter. LaGrange says that person then contacted police.
More
Jesse LaGrange, Wade Perkins,
---