Posted on 11/18/2018 5:37:00 PM.
The Louisiana Workforce Commission says the state has seen job gains for 13 consecutive months. According to the Bureau of Labor and Statistics, nonfarm employment has increased by 19,400 since October 2017. LWC Secretary Ava Dejoie said education and health services saw the largest job gains over the last year, but other sectors of the economy are doing well.
More
Jobs, Employment, GDP, Workforce Commission, Economy
---
Posted on 11/8/2018 10:44:00 PM.
Sunday marks Veterans Day and there are 278,000 veterans in Louisiana. The state's Veterans Affairs Secretary, Colonel Joey Strickland, says its important to remember our country is still at war and when our soldiers return to civilian life, it's important the transition is seamless as possible.
More
Veterans, Military, Education, Medical, Jobs, AmeriCorps
---
Posted on 10/20/2018 4:11:00 AM.
The Louisiana Workforce Commission is celebrating 12 months of jobs gains, noting the Bayou State has added 19,900 non farm jobs since September of 2017.

Secretary Ava Dejoie says quite a few industries saw year-to-year gains.
labor, work, jobs, Workforce Commission, Ava Dejoie, Louisiana, economy, 2018
---
Posted on 9/26/2018 3:28:00 PM.
The Louisiana Economic Outlook predicts the state will add nearly 60,000 jobs by the end of 2020 and Louisiana will surpass the 2-million job mark for the first time in history in 2019.
LSU economist Dr. Loren Scott says
Louisiana's economy suffered a 28-month recession losing many jobs in the oil patch, including 21,000 jobs in Lafayette and 16,000 in Houma.
Loren Scott, LSU Economist, Economic outlook, jobs, oil patch, Lake Charles
---
Posted on 10/13/2017 12:07:00 PM.
Sasol announces they have hired their 500th employee to support its new 11 billion dollar ethane cracker and derivatives project in Calcasieu Parish and plans to hire at least 200 new employees over the next two years. Kim Cusimano with Sasol says they've been working towards this goal for several years.
More
Sasol, Kim Cusimano, jobs, ethane cracker
---
Posted on 4/21/2017 11:48:00 AM.
A group opposing Governor John Bel Edwards tax plan has paid for a poll that shows a majority of Louisiana residents are concerned about the economy and oppose higher taxes on businesses.
More
Kelli Bottgher, Truth In Politics, survey, taxes, jobs, economy
---
Posted on 3/29/2017 11:20:00 AM.
Mining and logging jobs in Louisiana, which includes the oil and gas sector, saw over the month gains for the first time since October 2014. That's according to the Louisiana Workforce Commission who says employment in this employment sector rose by 200 from January to February. LSU economist Dr. Loren Scott says the primary reason for this is the slowdown of job loss in the Houma and Lafayette areas.
More
Loren Scott, oil and gas, employment, jobs
---
Posted on 9/5/2016 4:00:00 AM.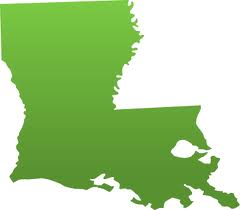 Many are out enjoying the Labor Day Holiday today, but what is the actual state of labor in Louisiana? LSU Economist Loren Scott says depending on where you live, some industries are booming. He says Baton Rouge and Lake Charles are doing very well when it comes to employment, but it's not so good in areas like Houma or Lafayette.
More
Labor Day, labor, Loren Scott, jobs
---
Posted on 10/21/2015 4:40:00 AM.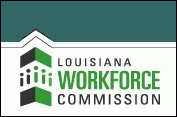 Michelle Southern reporting.
The Louisiana Workforce Commission says the state set an employment record in September, but the oil and gas job losses continue at a rapid pace. 2500 non-farm jobs were added between the same time last year according to LWC Executive Director Curt Eysink.
oil prices, louisiana, louisiana workforce commission, curt eysink, jobs,
---
Posted on 9/19/2015 3:25:00 PM.
The Louisiana Workforce Commission says the number of people employed in mining and logging, and that includes the oil sector, is at its lowest level since December 2005.
More
oil sector, oil prices, Louisiana Workforce Commission, Curt Eysink, jobs
---
Next Entry