Posted on 5/24/2017 10:40:00 AM.
Governor John Bel Edwards is calling on the Louisiana congressional delegation to oppose President Donald Trump's proposed budget for the fiscal year that begins October 1. The governor's communications director Richard Carbo says they're disappointed the budget repeals the Gulf of Mexico Energy Security Act, which entitles Louisiana to a portion of offshore drilling revenue for oil leases.
More
Richard Carbo, John Bel Edwards, budget, medicaid, coastal restoration
---
Posted on 5/17/2017 4:41:00 PM.
Governor John Bel Edwards says he's disappointed at how far behind the legislature is in this fiscal session and it could mean another special session in the near future. Edwards says a tremendous amount of work needs to be done before this session ends on June 8. He says this is the best opportunity lawmakers have to resolve the state's looming budget problems.
More
John Bel Edwards, fiscal session, special session, budget,
---
Posted on 5/17/2017 4:05:00 AM.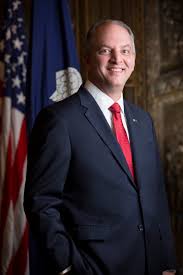 Governor John Bel Edwards says a bill that seeks to protect Confederate Monuments from being removed, as divisive and generating animosity among legislators. The measure passed the House on Monday. Black lawmakers staunchly oppose the proposal and the governor took notice of the passion that this legislation brought out during the debate.
More
legislative session, John Bel Edwards, Confederate Monuments
---
Posted on 5/16/2017 4:36:00 PM.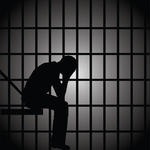 Governor John Bel Edwards announces an agreement on a criminal justice reform package that seeks to lower the state's highest-in-the-nation incarceration rate. Edwards says the plan will reduce the state's prison population over the next decade by 10 percent.
More
John Bel Edwards, Pete Adams, Walt Leger, criminal justice
---
Posted on 5/12/2017 11:38:00 AM.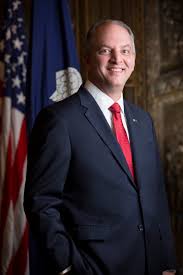 Governor John Bel Edwards gave the commencement address at LSU Friday, as the school is handing out a record 4,163 degrees. Edwards says this class also sets records for diversity.
More
LSU, graduation, John Bel Edwards
---
Posted on 5/9/2017 7:18:00 PM.
Legislation backed by Governor John Bel Edwards' that called for shifting the tax burden from individuals to businesses died in the House Ways and Means committee. Council for a Better Louisiana President Barry Erwin says it appears the Republican dominated legislature is not interested in overhauling the state's tax structure.
Tax plan, Louisiana legislature, Barry Erwin, John Bel Edwards, House Republicans, tax reform,
---
Posted on 5/7/2017 7:48:00 AM.

We're nearing the halfway point of the legislative session, and the legislature still has a long way to go. Political analyst Clancy Dubos says lawmakers tend to be most productive as they get closer to a deadline. The session ends June 8th and Dubos says most of the work will likely get done in the final two weeks
.
Legislature, Clancy Dubos, criminal justice reform, budget, John Bel Edwards
---
Posted on 5/2/2017 2:53:00 AM.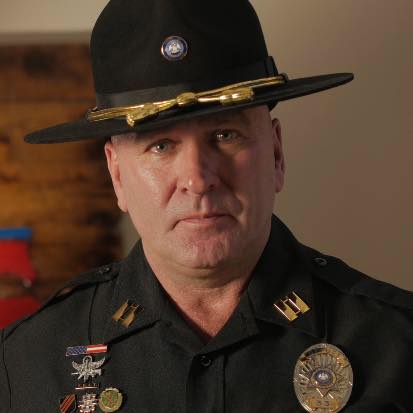 Congressman Clay Higgins has sent a letter to Governor John Bel Edwards urging him to take action to keep Louisiana's confederate monuments in place, after the Liberty Place monument in New Orleans was taken down under the cover of night. Higgins says this is something that has to be done at the state level.
More
Clay Higgins, confederate monuments, John Bel Edwards, New Orleans
---
Posted on 4/25/2017 5:09:00 PM.
Governor John Bel Edwards remains hopeful lawmakers can pass a budget plan to address the loss of $1.3 billion in temporary taxes that expire next year. Edwards spoke with reporters shortly after his proposed tax on business sales was tabled for the legislative session. Edwards says there are still multiple tax bills waiting to be discussed.
More
John Bel Edwards, Lance Harris, taxes, fiscal session
---
Posted on 4/25/2017 3:24:00 AM.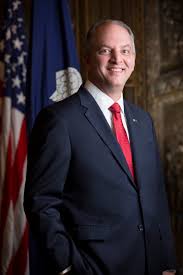 It's expected a 30 second commercial from Governor John Bel Edwards will hit the airwaves this week, promoting his budget plan. The governor is pushing a proposal to place a new tax on businesses while reducing individual income taxes. Political analyst Bernie Pinsonat says he doesn't have much support from legislators.
More
legislative session, Bernie Pinsonat, John Bel Edwards, tax reform
---
Next Entry