Posted on 3/21/2017 12:19:00 PM.
Property owners in Louisiana are stepping up to help flood victims struggling to recover from the March and August floods. The Housing Heroes initiative launched by the Louisiana Housing Corporation calls on landlords to make their rental units affordable for those still in need of housing. Governor John Bel Edwards says this statewide effort is critically important to families around the state.
More
John Bel Edwards, Charmaine Roddy, Housing Heroes, Louisiana Housing Corporation
---
Posted on 3/20/2017 12:19:00 AM.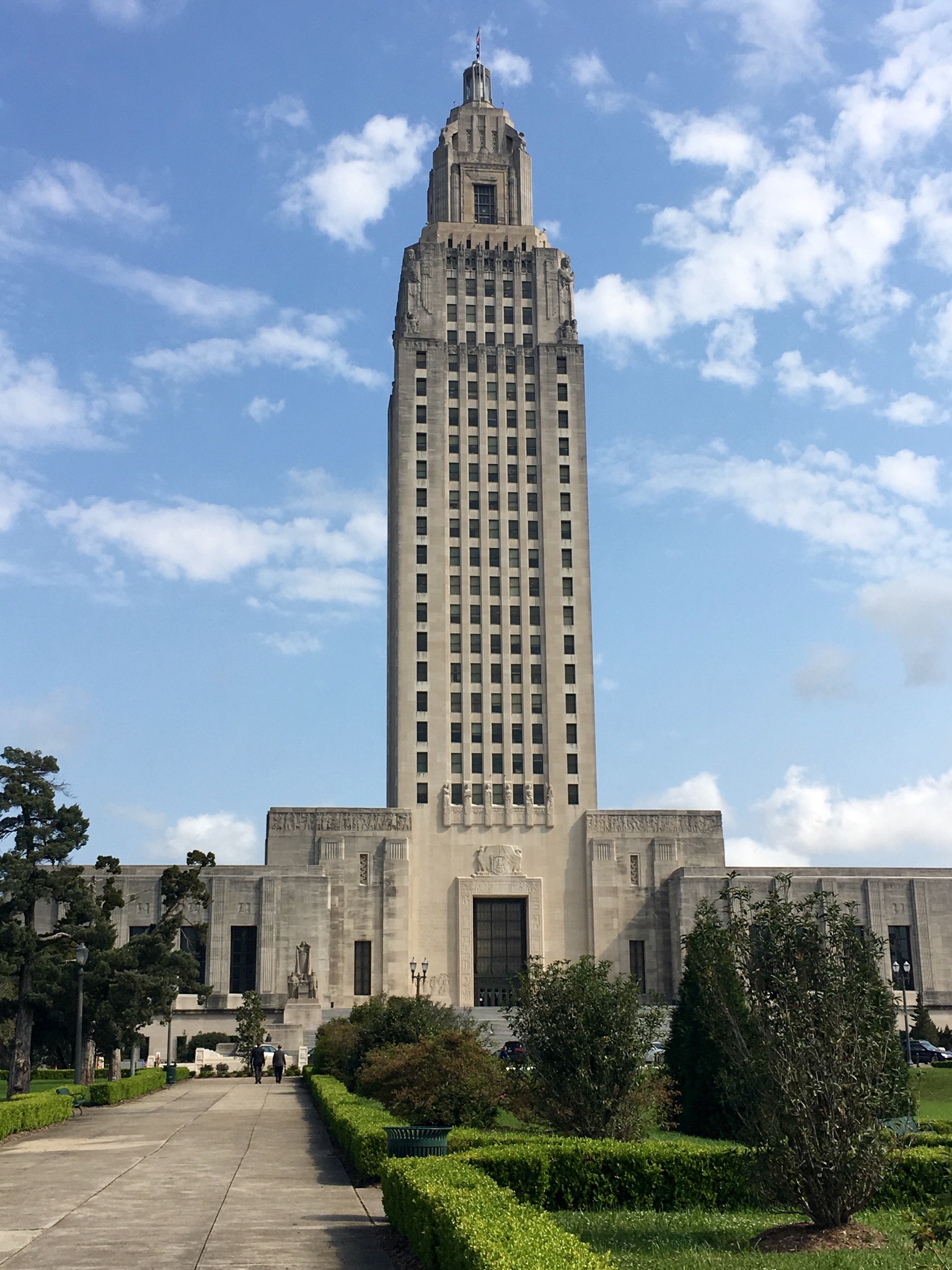 Governor John Bel Edwards is seeking to give the Louisiana tax system a facelift during the upcoming legislative session. Port Allen Senator Rick Ward supports the effort to repeal many business tax exemptions, so that large companies are paying taxes to the state, instead of getting a big refund.
More
legislative session, John Bel Edwards, Rick Ward, Alan Seabaugh
---
Posted on 3/17/2017 2:48:00 AM.
Michelle Southern reporting.
Now that the governor has released his plan for how he'd like to see criminal justice reformed in Louisiana, the recommendations are now in the hands of lawmakers. New Orleans Representative Walt Leger is a member of the Louisiana Justice Reinvestment Task Force. He hopes the legislature realizes that this plan is one that actually fights crime.
criminal justice, walt leger, john bel edwards
---
Posted on 3/16/2017 11:35:00 AM.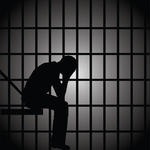 The Justice Reinvestment Task Force commissioned by Governor John Bel Edwards releases their recommendations to reduce Louisiana's highest-in-the-world incarceration rate. Department of Corrections Secretary James Leblanc says if enacted, these proposals would put us second in the world.
More
John Bel Edwards, James Leblanc, Justice Reinvestment Task Force, incarceration rate
---
Posted on 3/16/2017 4:58:00 AM.
During his monthly call-in radio show, Governor John Bel Edwards thanked State Police Col. Mike Edmonson for his more than three and a half decades of service. The governor accepted Edmonson's retirement on Wednesday, effective March 24th. He says he and the Colonel have been talking about the issue for the past few days.
More
John Bel Edwards, Mike Edmonson, LSP,
---
Posted on 3/6/2017 1:41:00 PM.
The town of St. Joseph is finally getting a brand new water system and Governor John Bel Edwards was on hand today for the groundbreaking. Deputy Chief of Staff Julie Baxter Payer says this was a very important milestone for the Tensas Parish town.
st. joseph, tensas parish, julie baxter payer, john bel edwards, water
---
Posted on 3/2/2017 3:41:00 AM.
Governor John Bel Edwards plans to present a criminal justice reform plan to lawmakers that looks at reducing minimum sentences for some nonviolent offenses. Edwards says the state is looking at proven strategies that have worked to reduce the prison population in other southern conservative states.
More
John Bel Edwards, criminal justice reform, regular session
---
Posted on 2/25/2017 11:59:00 AM.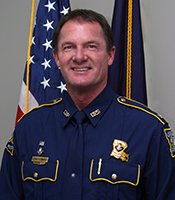 Colonel Mike Edmonson has no plans to resign even though U.S. Senator John Kennedy is calling on the head of the LSP to step down as result of four troopers charging the state overtime and hotel expenses while taking a side trip to Las Vegas and the Grand Canyon. Edmonson says Kennedy doesn't have the facts.
John Kennedy, Mike Edmonson, resign, John Bel Edwards, side trips, San Diego
---
Posted on 2/24/2017 10:57:00 AM.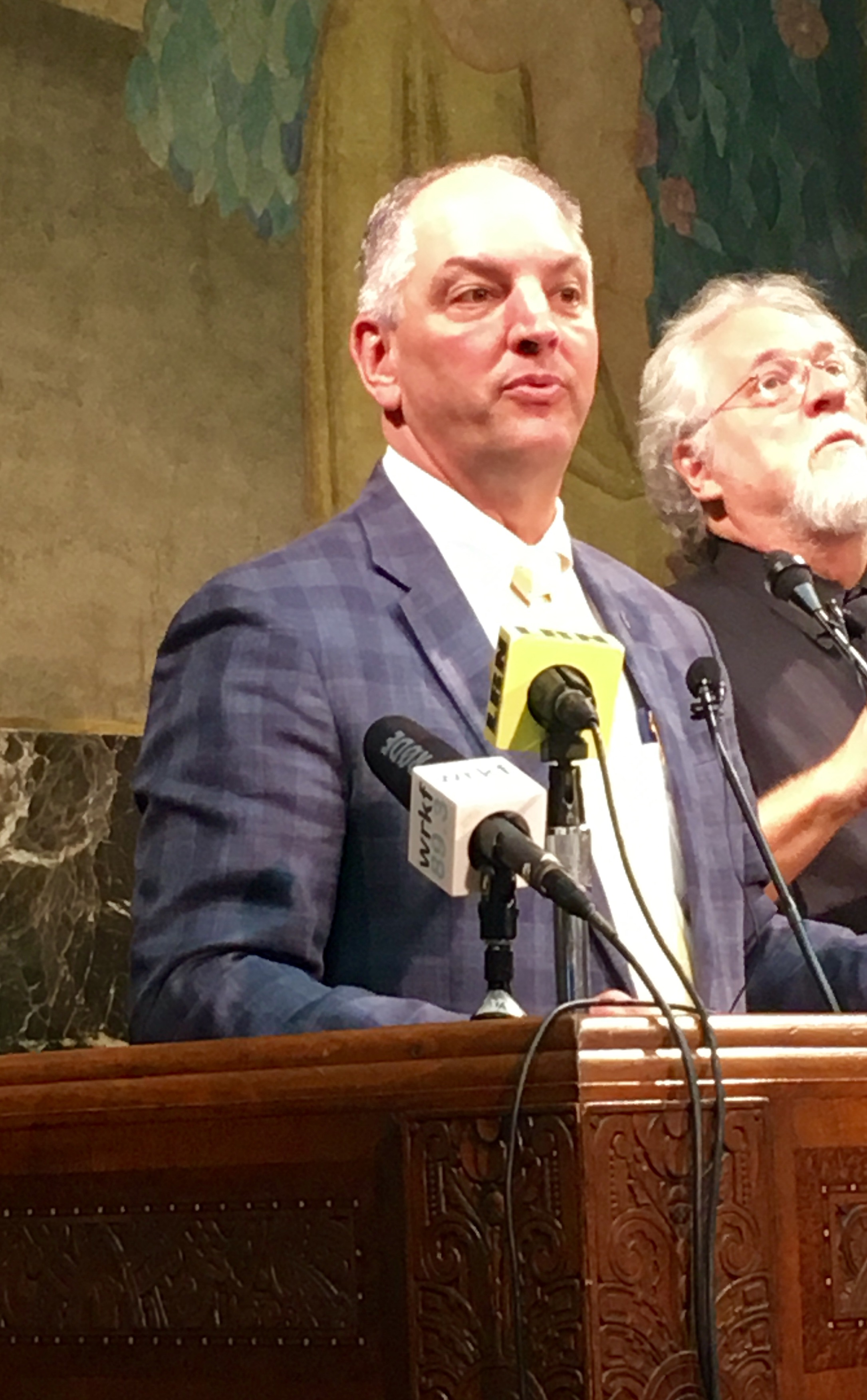 On Sunday Governor John Bel Edwards will meet with US Health and Human Services Secretary Tom Price to discuss Medicaid expansion. The meeting comes amid ongoing discussions at the nation's capital about repealing the Affordable Care Act. The governor's Communications Director Richard Carbo says the governor will have a chance to tell Price about the impact Medicaid expansion has had on the Bayou State.
More
Richard Carbo, John Bel Edwards, medicaid expansion, Obamacare
---
Posted on 2/24/2017 5:44:00 AM.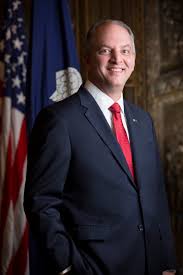 While many Louisianans will be celebrating Mardi Gras this weekend, Governor John Bel Edwards is heading to Washington to discuss more federal assistance for flood recovery and the recent tornadoes in south Louisiana. The governor's Communications Director Richard Carbo says Edwards will meet with the acting FEMA Administrator today to discuss recovery for tornado victims.
More
John Bel Edwards, Richard Carbo, President Trump, flood recovery, tornadoes
---
Next Entry