Posted on 6/25/2018 9:22:00 AM.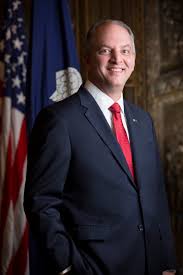 Governor John Bel Edwards celebrated the passage of the budget bill at the end of a grueling start to the year that saw four total sessions needed to solve the state's impending fiscal cliff that's been at the center of state politics since short term taxes were passed two years ago. Edwards congratulated lawmakers on keeping healthcare and education off the chopping block.
More
John Bel Edwards, special session, fiscal cliff, TOPS, healthcare, 2018, Louisiana
---
Posted on 6/21/2018 5:06:00 PM.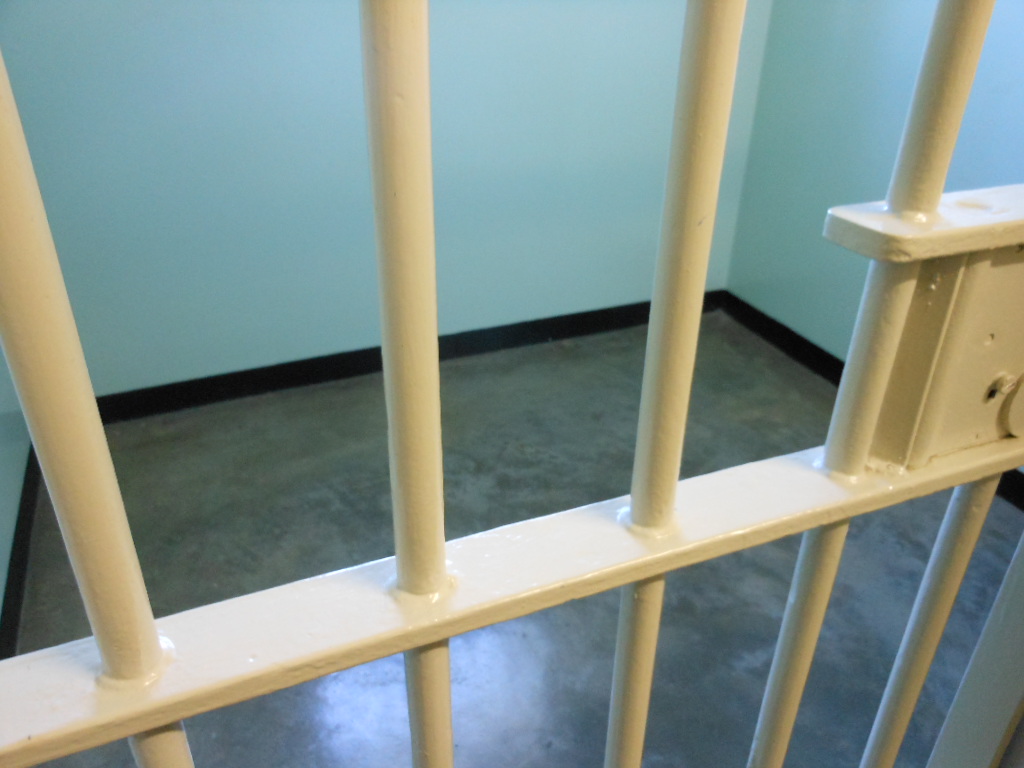 Louisiana no longer leads the nation for its incarceration rate. Governor John Bel Edwards says that unwanted distinction goes to Oklahoma.
"It's not a gigantic leap, it is a very favorable movement because for the first time in decades, we can say that we don't have the highest incarceration rate," Edwards said.
John Bel Edwards, incarceration rate, Oklahoma
---
Posted on 6/21/2018 5:24:00 AM.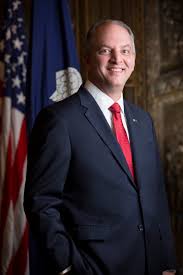 A vote on the House floor is expected today on three different sales tax bills that raise different amounts of money and they renew up to a half-cent of an expiring one-cent sales tax. Governor John Bel Edwards remains optimistic one of those bills will reach his desk, if not significant cuts will occur.
"For the first time in a long time you are seeing cuts to the National Guard, the department of veteran's affairs. But it's also higher education, right now higher education is in line for a 95 million dollar cut."
More
John Bel Edwards, Special Session, Sales Taxes
---
Posted on 6/18/2018 6:58:00 PM.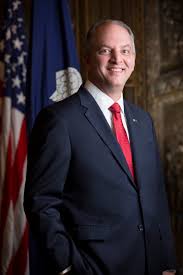 The third special session of the year is underway, and Governor John Bel Edwards addressed both chambers saying it's time to break free of the partisan gridlock as the state approaches the fiscal cliff on June 30th.
More
John Bel Edwards, Special Session, Fiscal cliff
---
Posted on 6/14/2018 2:25:00 PM.
Former Jindal Administration staffers are calling on the House to pass the half-cent sales tax renewal that would fully fund state government, and avoid cuts to programs like TOPS. Former Commissioner of Administration Paul Rainwater says failing to pass the revenue bill would harm the most vulnerable people in the state.
"We can't afford more cuts to higher education, healthcare, waiver programs, nursing homes, food stamps, we can't afford it."
More
Paul Rainwater, John Bel Edwards, Bobby Jindal, Commissioner of Administration
---
Posted on 6/7/2018 5:00:00 AM.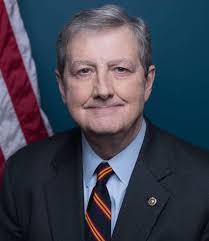 In a letter sent to Governor Edwards, US Senator John Kennedy expressed his concern over what he called an "inexcusable waste of taxpayer funds at the Louisiana Highway Safety Commission" based on a legislative audit.

Kennedy says the bulk of the problems appeared to have occurred under the leadership of Katara Williams, who has since been moved to a position with Southern University.
John Kennedy, John Bel Edwards, Katara Williams, Taxpayer Waste, Louisiana Highway Safety Patrol, Southern University, 2018
---
Posted on 6/6/2018 2:05:00 PM.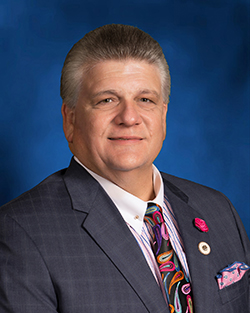 A bill sponsored by House GOP leader Lance Harris that would allow independent gas stations to sue larger gas station companies over unfair pricing has been vetoed by Governor John Bel Edwards. Harris owns a chain of gas stations in the Alexandria area and could have benefited from the bill. Political analyst Bernie Pinsonat says the move may be retaliation on the part of the governor.
"Since Lance Harris was the leading person to oppose governor's request for $640 million it's hard not to imagine that there was some political payback by the governor."
More
Lance Harris, John Bel Edwards, Bernie Pinsonat
---
Posted on 6/6/2018 1:07:00 PM.
Conservatives in the House are punching back again the Governor's claims that they're at fault for the legislative gridlock and partisan conflicts that grounded yet another special session. Erath Representative Blake Miguez says after a House tax plan that raised 400-million dollars was rejected, some Republicans may be losing interest in voting for any revenue measure.
Blake Miguez, House of Representatives, John Bel Edwards
---
Posted on 6/6/2018 12:26:00 PM.
The Edwards administration is sounding the alarm about the cuts that would need to be enforced, if the House does not pass a sales tax bill that generates 500 million dollars in revenue. Commissioner of Administration Jay Dardenne says the budget that passed the legislature calls for massive cuts to popular state programs, without the additional funding.
"So we're talking about the department of corrections, and part of children family services, juvenile justice, cops, higher ed., sheriff's housing."
More
John Bel Edwards, Alan Seabuagh, Jay Dardenne, Special Session
---
Posted on 6/5/2018 2:01:00 AM.
The second special session of the year crashed and burned when lawmakers failed to pass a sales tax bill and that could result in a 30% cut to TOPS and 20% reduction in higher ed funding next fiscal year. The House rejected a Senate backed sales tax plan that would have replaced most of the 648-million dollars in expiring revenue.More
special session, Louisiana, budget, fiscal cliff, legislation, tax, 2018, John Bel Edwards, Taylor Barras, Karen Carter Peterson
---
Next Entry