Posted on 1/9/2018 2:17:00 PM.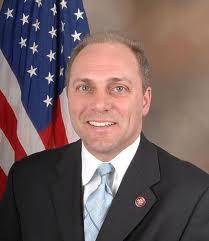 House Majority Whip Steve Scalise is undergoing another surgery Wednesday as he continues his recovery from a gunshot wound suffered last June while practicing for a charity baseball game. The bullet struck several of the Congressman's internal organs. LSU Health Level One Trauma Center's Medical Director Dr. John Hunt says it's common for shooting victims with serious injuries to undergo another surgery
.
Steve Scalise, John Hunt, 2018 legislative session
---
Posted on 6/15/2017 7:36:00 PM.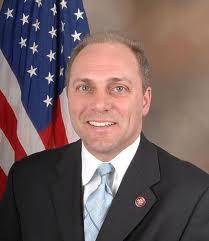 House Majority Whip Steve Scalise remains in critical condition on Thursday night, after undergoing a second surgery on his internal injuries. That's according to MedStar Washington Hospital, where Scalise has been since he was shot in the hip. Doctors say the bullet injured internal organs, fractured bones and broke a bone in his leg, but they say his condition has improved in the last 24 hours.
More
Steve Scalise, Donald Trump, John Hunt, MedStar Washington Hospital
---