Posted on 8/7/2017 11:07:00 AM.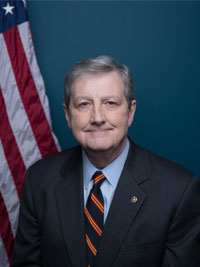 Congress has recessed for the summer and many lawmakers are disappointed not much was accomplished. U.S Senator John Kennedy believes some good was done with the approval of Neil Gorsuch to the Supreme Court. But he says his biggest disappointment was the failing to repeal and replace Obamacare by one vote.
More
Congress, John Kennedy, Neil Gorsuch
---
Posted on 8/6/2017 7:18:00 AM.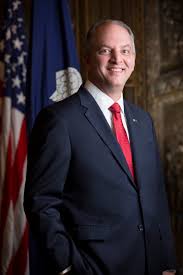 Two years from today, candidates will be qualifying for the governor's race. So who will challenge Governor John Bel Edwards? Political analyst Bernie Pinsonat says Republicans are waiting to see what US Senator John Kennedy will do.
More
Bernie Pinsonat, John Bel Edwards, John Kennedy, election
---
Posted on 8/5/2017 7:42:00 AM.
A letter US Senator John Kennedy sent to East Baton Rouge Mayor-President Sharon Weston Broome has sparked an investigation by the legislative auditor's office. The probe comes amid allegations federal funds for the Baton Rouge Area Violence Elimination program were not as they should be.
More
John Kennedy, Sharon Weston Broome, BRAVE, legislative auditor
---
Posted on 7/27/2017 4:04:00 AM.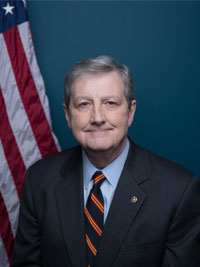 U.S. Senator John Kennedy proposes a new federal health care law should require abled bodied adults without children to work in order to receive Medicaid. That's one of several amendments Kennedy filed as the debate continues over an effort to repeal and replace the Affordable Care Act.
More
John Kennedy, Medicaid, healthcare, Affordable Care Act
---
Posted on 7/14/2017 11:45:00 AM.
US Senator John Kennedy thinks he's found the way to reduce crime in New Orleans, but the police chief has other ideas. Kennedy said in a news release this week that he secured a promise that the potential FBI director will help The Big Easy.
More
John Kennedy, Michael Harrison, crime, New Orleans
---
Posted on 7/12/2017 11:22:00 AM.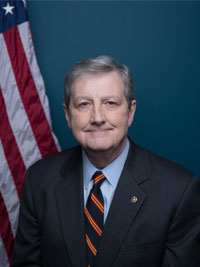 Senate leaders have delayed the August Congressional recess, and US Senator John Kennedy is thrilled lawmakers will work the first two weeks of next month. He says the Senate hasn't accomplished as much as he would like, and he would feel guilty about taking an entire month off work.
More
John Kennedy, US Senate, healthcare, Obamacare
---
Posted on 7/1/2017 9:56:00 AM.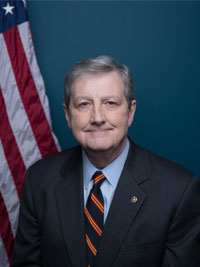 U.S. Senator John Kennedy is among 10 Senate Republicans calling for the cancellation of the August recess in order to address issues that demand immediate attention. Kennedy says the current Senate calendar shows only 33 potential working days remaining before the end of the fiscal year and they've yet to approve meaningful reforms.
"Tax reform, health care, fixing Dodd-Frank, getting a flood insurance bill passed, passing an infrastructure bill," Kennedy said.
John Kennedy, U.S. Senator. August recess, health care reform, tax reform, National Flood Insurance Program
---
Posted on 6/14/2017 11:26:00 AM.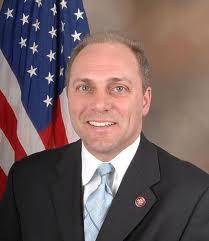 New Orleans Congressman and House Majority Whip Steve Scalise is recovering from a gunshot wound to the hip, as he underwent surgery this morning. Scalise was shot at the practice for the Congressional Baseball Game in Alexandria, Va. US Senator John Kennedy says he wishes he understood why bad things happen to good people. He says he feels sad and mad that something like this happened.
More
Steve Scalise, Clay Higgins, John Kennedy, Ralph Abraham
---
Posted on 6/8/2017 4:27:00 AM.
Former-FBI Director James Comey is slated to testify before the Senate Intelligence Committee today on his role in the investigation into possible Russian hacking in the presidential election. US Senator John Kennedy says he's anxious to hear what Comey has to say. He says he was surprised the former FBI director agreed to testify at all.
More
John Kennedy, James Comey, Russia, hacking, election
---
Posted on 6/7/2017 3:23:00 AM.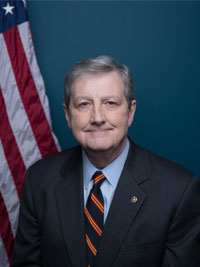 U.S. Senator John Kennedy is backing legislation in Congress to support small breweries in Louisiana by reducing their federal excise taxes. Kennedy says the Craft Beverage Modernization and Tax Reform Act of 2017 helps to grow jobs and the economy by creating a fair and comprehensive tax structure for small independent brewers.
More
John Kennedy, small breweries, federal excise tax
---
Next Entry