Posted on 4/20/2018 11:47:00 AM.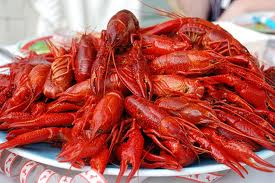 United States Senator John Kennedy is asking President Trump to put even higher tariffs on Chinese Crawfish and Shrimp. In a letter to the White House, Kennedy accused the Chinese of not trading fairly with the U S.
tariff, John Kennedy, Donald Trump, crawfish, shrimp
---
Posted on 4/11/2018 8:16:00 PM.

Speculation continues over who will run against Governor John Bel Edwards as we are 18 months out from the primary. Two Republicans have come to the forefront, U.S. Senator John Kennedy and Congressman Ralph Abraham. Both say they are exploring the idea of running. Kennedy was asked about it Wednesday.
More
John Kennedy, John Bel Edwards, Louisiana Governor, election
---
Posted on 3/16/2018 8:00:00 AM.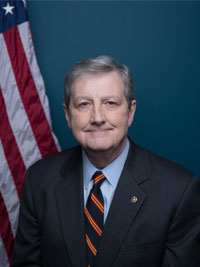 Senator John Kennedy has co-sponsored the WOOF act which stands for welfare of our furry friends act. He's aiming to curtail the death's of animals on airlines like the one last Monday on a United flight.
"There have been a number of pets, in particular dogs, who have died on United flights. In this particular instance they made her put her dog in the overhead bin and the dog died," said Kennedy.
John Kennedy, Lamar White, United Airlines, Dead Dogs
---
Posted on 3/15/2018 3:08:00 AM.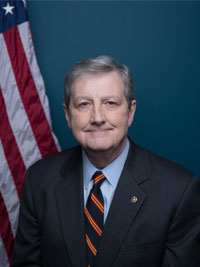 US Senator John Kennedy is urging the pardon board not to grant a medical furlough today to convicted killer Clyde Giddens', who was convicted in the brutal murder of Urline Bamburg in Red River. Giddens was sentence to life in prison in 1964 after pleading guilty. Kennedy says the crime is so grotesque that Giddens does not deserve a second chance.
More
John Kennedy, Clyde Giddens, criminal justice reform
---
Posted on 3/1/2018 6:10:00 AM.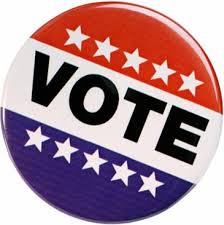 A Mason Dixon Polling and Strategy poll finds Democratic Governor Edwards has a 55% approval rating, 31% disapprove and 14% say they are unsure. Pollster Brad Coker says the high approval rating doesn't mean Edward will be re-elected in 2019, if his opponents are either popular Republicans Steve Scalise or John Kennedy.
More
Mason Dixon Polling & Strategy, Louisiana Governor race, John Bel Edwards, John Kennedy, Steve Scalise, Brad Coker
---
Posted on 2/9/2018 1:29:00 PM.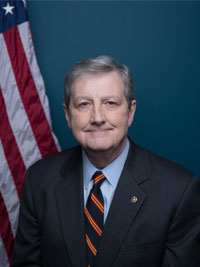 Congress approved a spending bill that reopened the federal government after a brief shutdown over the night. Louisiana's delegation voted three to five against accepting the budget deal. Senator John Kennedy voted against the bill, saying the spending increases are not paid for.
More
government shutdown, budget, John Kennedy, Ralph Abraham
---
Posted on 2/1/2018 12:53:00 PM.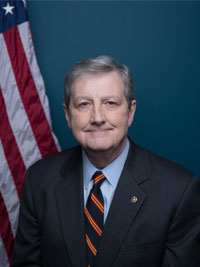 U.S. Senator John Kennedy has proposed a way to finance large infrastructure projects like a new Jimmie Davis Bridge in Shreveport, widening I-10 in New Orleans and finishing the Comite River Diversion Canal, a flood control project for the Baton Rouge area. Kennedy says the state can generate 150-million dollars, if it leverages noncash securities held by the state's Unclaimed Property Division.
John Bel Edwards, John Kennedy, Unclaimed Property, Comite River Diversion Canal
---
Posted on 1/10/2018 4:11:00 AM.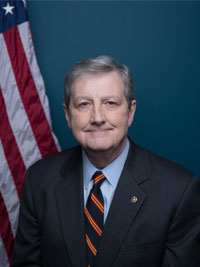 U-S Senator John Kennedy opposes a bipartisan bill designed to improve the national background check database. The legislation would penalize federal workers who fail to report relevant records to the database, and provide incentives to states that increase reporting levels. Kennedy says we don't need legislation asking federal workers to do their job…
John Kennedy, gun control, NICS
---
Posted on 12/15/2017 11:26:00 AM.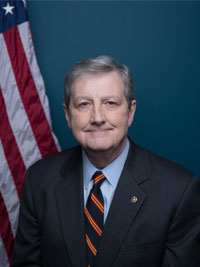 U.S. Senator John Kennedy is making headlines today after questioning one of President Donald Trump's nominees for a federal judgeship in Washington D.C. Matthew Spencer Peterson struggles to answer Kennedy's tough questions while before the Senate Judiciary Committee.
More
Senate Judiciary Committee, Matthew Spencer Peterson, John Kennedy
---
Posted on 12/13/2017 7:51:00 PM.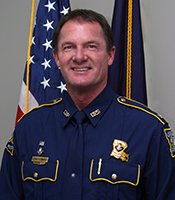 Col. Mike Edmonson is under public scrutiny for how he spent tax payer money during his time as the leader of state police. Governor John Bel Edwards says the investigation continues and the legislative auditor has released a preliminary report.

"It's that report that's generating the questions. I'm not going to comment on it because I expect it's going to be changed to some degree and I happen to believe it should be changed to some degree," Edwards said.
More
Mike Edmonson, LSP, Governor John Bel Edwards, John Kennedy, Department of Revenue, Kimberly Robinson
---
Next Entry