Posted on 5/18/2017 2:52:00 AM.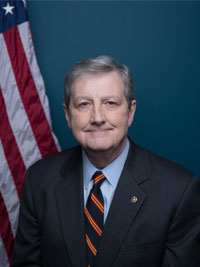 U.S. Senator John Kennedy spoke on the Senate floor touting a Medicaid reform bill that he has filed. Kennedy says it would require adults ages 18 to 55, that have no dependents and are not disabled, to work 20 hours a week, go to school or do community service to receive Medicaid.
More
John Kennedy, U.S. Senate, Medicaid reform
---
Posted on 4/21/2017 10:06:00 AM.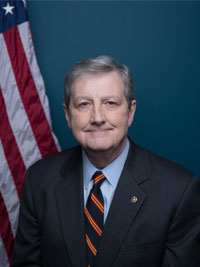 U.S. Senators John Kennedy and Bill Cassidy met with a Trump administration official this week about providing Louisiana an additional $2-billion in federal flood aid. Kennedy says they asked the director of the Office of Management and Budget, Mick Mulvaney, to include the $2 billion in a budget bill that needs to pass to keep the federal government running through September.
More
John Kennedy, The Great Flood of 2016, Congress, flood recovery
---
Posted on 3/20/2017 3:37:00 PM.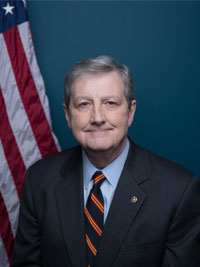 Confirmation hearings are underway for President Donald Trump's Supreme Court Justice nominee, Neil Gorsuch. U.S. Senator John Kennedy supports the president's pick and says Gorsuch is especially qualified to be a justice. He says he's read a number of Gorsuch's opinions on cases he's ruled on as a federal appeals judge, and it's apparent he is extremely intelligent.
More
Neil Gorsuch, John Kennedy, supreme court
---
Posted on 3/17/2017 12:12:00 PM.
US Senator John Kennedy says there are problems with the House Republican's plan to overhaul the nation's health care law, but he's confident it will be improved as it moves through the legislative process. Kennedy likes that the House bill is not as generous with tax credits as Obamacare, but it's not ungenerous either.
More
John Kennedy, Affordable Care Act, healthcare, Congress
---
Posted on 3/2/2017 3:09:00 AM.
Sources say Louisiana native Paul Rainwater is one of two candidates to become the next director of the Federal Disaster Management Agency. Rainwater has an extensive background when it comes to disaster recovery from his time as a city administrator in Lake Charles to when he was former Governor Bobby Jindal's Chief of Staff. U.S Senator John Kennedy says Rainwater would be a great choice.
More
Paul Rainwater, FEMA, John Kennedy
---
Posted on 2/25/2017 11:59:00 AM.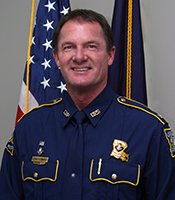 Colonel Mike Edmonson has no plans to resign even though U.S. Senator John Kennedy is calling on the head of the LSP to step down as result of four troopers charging the state overtime and hotel expenses while taking a side trip to Las Vegas and the Grand Canyon. Edmonson says Kennedy doesn't have the facts.
John Kennedy, Mike Edmonson, resign, John Bel Edwards, side trips, San Diego
---
Posted on 1/30/2017 1:07:00 PM.
A majority of Louisiana's Congressional delegation supports President Donald Trump's executive order placing travel bans on people from seven Middle Eastern countries. U.S. Senator John Kennedy supports the President's order and says unlike former President Barack Obama, the Trump administration is enforcing America's immigration laws.
More
travel ban, Donald Trump, John Kennedy, Ralph Abraham
---
Posted on 1/24/2017 5:40:00 AM.
US Senator John Kennedy wants Louisiana Department of Health Secretary Dr. Rebekah Gee to reduce state spending on Medicaid. Kennedy says Medicaid accounts for 41% of this year's budget, which is why TOPS has been cut, teachers can't be paid more money, and congestion remains a problem on I-10.
More
John Kennedy, Rebekah Gee, LDH, Medicaid
---
Posted on 1/9/2017 11:53:00 AM.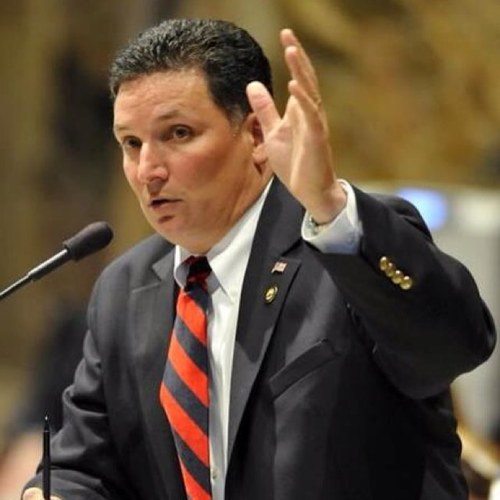 We just got over a historic election cycle, but there is another big race kicking off in Louisiana for state treasurer as John Kennedy exits for US Senate. Today, Covington Representative John Schroder announced his candidacy for the job.
John Schroder, john kennedy, state treasurer, clancy dubos
---
Posted on 1/3/2017 3:24:00 AM.
Tuesday in Washington D.C, John Kennedy will be sworn into the 115th Congress of the United States as Louisiana's newest Senator. The former state treasurer says he intends to hit the ground running.
"We'll be dealing with issues like flood control, flood relief for Louisiana," said Kennedy. "We'll be dealing with issues for America like tax reform and lowering taxes."
john kennedy, us senate, louisiana
---
Next Entry