Posted on 12/5/2018 7:35:00 AM.
The 2019 governor's race took a turn that blindsided many, when US Senator John Kennedy announced he would not challenge Governor Edwards. Political consultant Roy Fletcher says there's a reason why the GOP doesn't have a Plan B candidate
.
"Kennedy sucked the oxygen out of the room and then Elvis left the building," said Fletcher. "The bottom line is that they don't have a candidate yet, but they will."
Roy Fletcher, Ralph Abraham, John Schroder, Sharon Hewitt, Eddie Rispone, governor's race
---
Posted on 12/4/2018 2:28:00 AM.
The Republican side of the 2019 governor's race is now wide open after Senator John Kennedy bowed out yesterday, leaving the GOP with no clear standard-bearer to lead the charge against the southeast's only Democratic governor.
More
John Kennedy, John Bel Edwards, Louisiana Governor, election, Louisiana, 2018, John Schroder, Ralph Abraham, Sharon Hewitt,
---
Posted on 10/30/2018 2:15:00 AM.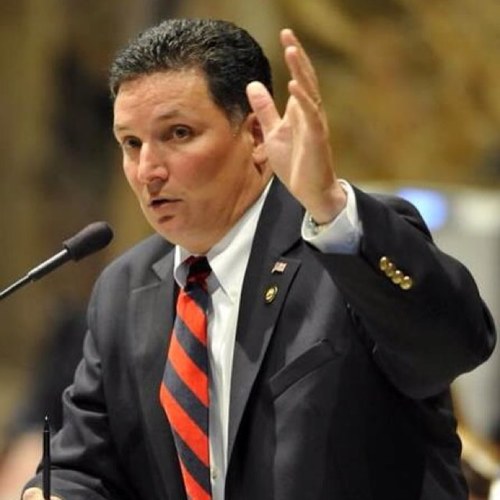 State Treasurer John Schroder says 85,000 Louisiana citizens will get a check of up to $1,500 for unclaimed property that's been held by the state. Schroder says legislation approved this year allows his office to work with the Department of Revenue to get correct addresses to return money in their unclaimed property account.
More
Treasury, Louisiana, money, unclaimed property, 2018, John Schroder
---
Posted on 9/14/2018 1:29:00 PM.
State Treasurer John Schroder estimates the state will have an over 300 million dollar budget surplus from last fiscal year after revenues out performed expectations. However, the final audit results won't be ready until October, and Schroder says they'll have to figure out just how the state stumbled into so much cash.
More
John Schroder, Treasury, Treasurer, Louisiana, surplus, 2018
---
Posted on 2/26/2018 12:39:00 PM.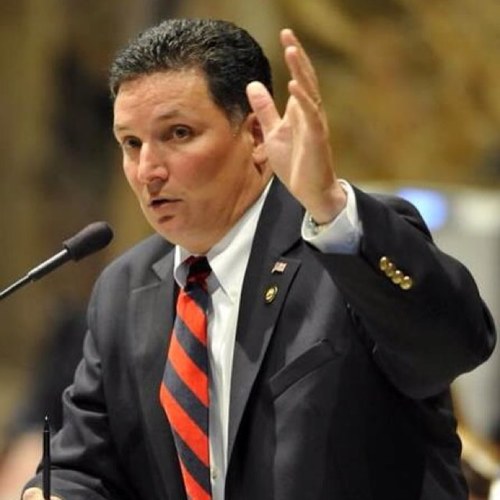 LA ABLE is a new program that offers families with developmentally disabled members the opportunity to put tax deductible dollars in a safe state savings account to pay for future health and education needs. State Treasurer Jon Schroder says it gives families who, already facing a tough battle, a tool to help provide for their disabled loved ones.
More
LA ABLE, John Schroder, LOFSA
---
Posted on 1/24/2018 3:51:00 AM.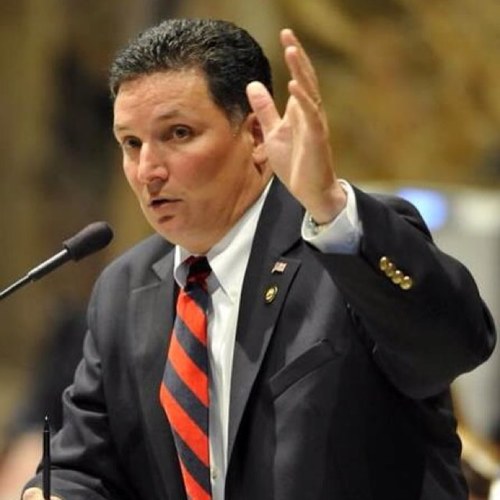 Governor John Bel Edward's worst-case-scenario budget is making waves across the state, from both inside, and outside of government. The budget is the result of the expiration of a billion dollars in sales taxes this summer, and Edwards says the revenue will need to be replaced to avoid the deep cuts.
fiscal cliff, John Schroder, Stephen Waguespack
---
Posted on 12/5/2017 12:43:00 PM.
John Schroder will be sworn in Tuesday night as Louisiana's next state treasurer, after being chosen by a record low number of voters in the November 18th runoff. John Kennedy stepped down after he was elected as a U.S. Senator. Political analyst Bernie Pinsonat expects Schroder will try to play the same role as Kennedy.
More
John Schroder, Bernie Pinsonat, John Kennedy, state treasurer
---
Posted on 11/18/2017 4:21:00 PM.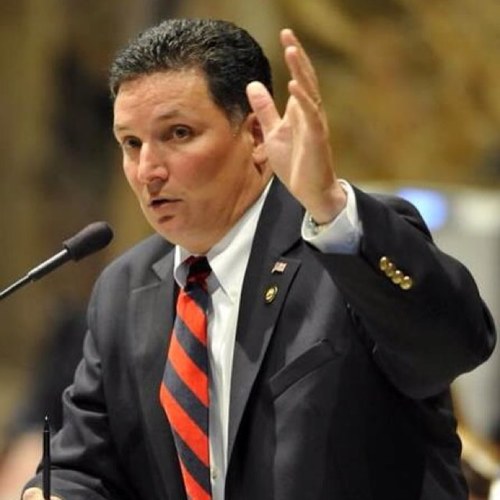 Now that Republican John Schroder has been elected as Louisiana's new State Treasurer, he says he wants to improve the way the state handles finances in a struggling economy. Schroder hopes to work with the state legislature and Governor Edwards to balance the budget and spend responsibly.
More
John Schroder, state treasurer, budget
---
Posted on 11/9/2017 3:28:00 AM.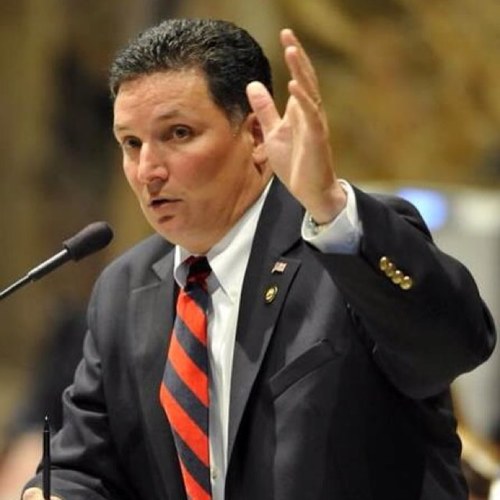 Early voting for the November 18th election comes to a close on Saturday and the candidates for State Treasurer continue to get their message out to voters. Republican candidate John Schroder is a former lawmaker from Covington, a veteran and a business owner.
More
State Treasurer, John Schroder, Derrick Edwards
---
Posted on 10/22/2017 3:23:00 AM.
The two candidates in the State Treasurer's runoff face the challenge of getting people to vote in the November 18 election. Former state representative John Schroder is up against Democrat Derrick Edwards.
"At the end of the day I can only control s
o much", Schroder said. "All I can do is keep pounding the message. I believe my message is what mainstream folks are attracted to."
state treasurer race, runoff election, john schroder, derrick edwards
---
Next Entry