Posted on 5/8/2016 3:41:00 PM.
After a couple of wild victories over Arkansas on Friday and Saturday, LSU played a crisp game on Mother's Day to beat the Razorbacks 7-1.
Freshman Caleb Gilbert made his first collegiate start and threw five shutout innings. Nine of his 15 outs were ground outs as his sinker was working very well.
LSU, Arkansas, Caleb Gilbert, Brennan Breaux, Parker Bugg, Jordan Romero
---
Posted on 4/28/2016 9:33:00 PM.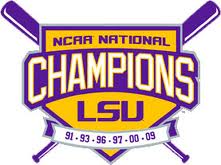 Ole Miss center fielder J.B. Woodman threw two LSU runners out at the plate and that was the difference as the Rebels held on for a 7-6 win over the Tigers to begin their three game series in Oxford.
LSU, Ole Miss, Jordan Romero, J.B. Woodman
---
Posted on 4/17/2016 3:38:00 PM.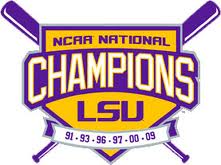 Five was the magic number for LSU in Columbia, Missouri. The Fighting Tigers had five run innings in victories over Mizzou on Friday and Saturday. In the series finale, LSU had two innings where they scored five runs on their way to 15-2 win over Missouri to complete the sweep in the Show Me State.
LSU, Missouri, Jordan Romero, Bryce Jordan, sweep
---
Posted on 4/4/2016 5:21:00 PM.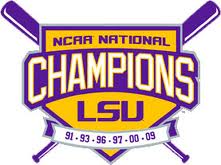 After scoring 18 runs in its last two games, LSU Coach Paul Mainieri hopes his team has broken out of its offensive slump. Prior to Saturday's doubleheader, the Tigers scored six runs in their last four games. Mainieri believes the team started gaining confidence in the 9th inning of Saturday's 8-5 loss to Auburn.
More
LSU, Bseball, Alex Lange, Jordan Romero, Paul Mainieri
---
Posted on 3/16/2016 9:12:00 PM.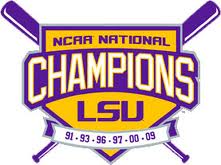 LSU freshman rightfielder Antoine Duplantis singled home a run in the 1st inning to extend his hitting streak to 16 games. Duplantis had two more hits, including an RBI triple as the Tigers defeated UNO 9-4.
Duplantis ties Conner Hale for the longest hitting streak to start a season.
LSU, Antoine Duplantis, Jordan Romero
---