Posted on 6/4/2017 10:43:00 PM.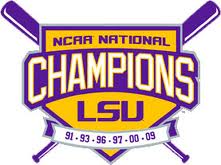 LSU scored early and Tigers starting pitcher Eric Walker handled the rest as the Bayou Bengals advanced to the Super Regionals with a 5-0 victory over the Rice Owls.
It's the second consecutive year LSU beat Rice to advance in the NCAA Tournament. It's the first 13th trip to the Super Regionals for the program, tied for second most all time.
LSU, Rice, Eric Walker, Josh Smith, Antoine Duplantis, Greg Deichmann, Zach Watson
---
Posted on 5/28/2017 5:05:00 PM.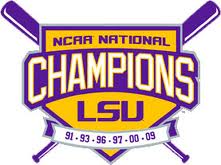 A three-run 4th inning and another great performance from freshman pitcher Eric Walker led to a 4-2 win over the Arkansas Razorbacks to claim the school's 12th SEC title, 6th for Coach Paul Mainieri tying him with Skip Bertman.
Walker (7-1) threw a complete game shutout against the Razorbacks earlier this season and nearly did it again on Sunday.
LSU, Arkansas, Eric Walker, Paul Mainieri, Josh Smith, Nick Coomes, Hunter Newman, Antoine Duplantis
---
Posted on 4/15/2017 4:25:00 PM.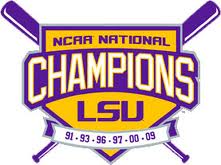 Ole Miss hasn't won a series in Baton Rouge since 1982. The Rebels will have to wait a couple more years to do so, as LSU held on for a 3-2 win on Saturday to take the series against SEC rivals.
Freshman right-hander Eric Walker gave LSU another strong start on the mound and the bullpen did the rest to give the Tigers a 9-6 record at the halfway point of the league season.
LSU, Ole miss, Eric Walker. Zach Hess, Josh Smith, Greg Deichmann
---
Posted on 3/26/2017 3:05:00 PM.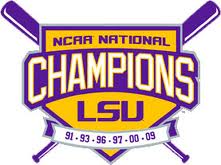 Florida was on the verge of sweeping LSU on Sunday afternoon in Gainesville, then the Bayou Bengals erupted for six runs in the 8th inning for a 10-6 win over the Gators.
LSU scored 3 runs for the series heading into 8th and that's when the Tigers hit three two-run homers.
Cole Freeman, Caleb Gilbert, Beau Jordan, Josh Smith
---