Posted on 7/10/2017 11:22:00 AM.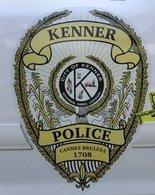 A 16-year-old has been arrested after allegedly beating an elderly couple with a hammer inside their Kenner home. Police responded after the 70-year-old woman walked to her neighbor's home covered in blood asking for help for she and her husband. Kenner Police Lt. Brian McGregor says the teen also stole the victims' vehicle and they learned he drove to Baton Rouge.
More
Kenner Police Department, Baton Rouge Police Department, Brian McGregor
---
Posted on 1/17/2017 7:04:00 PM.
Kenner Police say a man is behind bars in connection with the dismembered body parts that were discovered near the Reserve Canal off I-10. Chief Michael Glaser says a 27-year-old man from Honduras, Ivis Portales-Lara, was reported missing on November 13. He says detectives questioned his roommate, 44-year-old Viusqui Perez-Espinosa, about the man's disappearance.
More
Michael Glaser, Kenner Police Department, Ivis Portales-Lara, Viusqui Perez-Espinosa
---
Posted on 4/4/2016 10:50:00 AM.
A man and a woman were fatally shot in their Kenner home early this morning. Three children were also in the home, but they were not hurt. Lt. Brian McGregor with the Kenner Police Department says the discovery was made after one of the children went to a neighbor's house.
More
Lt. Brian McGregor, Kenner Police Department, double homicide
---
Posted on 7/8/2014 11:11:00 AM.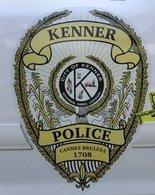 Michelle Southern reporting.
The Kenner Police Department says they got a 911 call last night from a child reporting their parents were fighting and the mom had shot the dad. Police Sgt Brian McGregor says officers responded to the house early this morning around 2:30am.
More
kenner police department, domestic homicide
---
Posted on 12/13/2013 10:07:00 AM.
A south L
ouisiana man was arrested after spending money that was erroneously deposited into his bank account. Kenner Police Sergeant Brian McGregor says the wife of 36-year-old William Lopez deposited a check for seven-hundred dollars into his Capital One Bank Account, but the bank teller mistakenly entered the deposit as seven-thousand dollars.

Kenner Police Department, William Lopez, Capital One Bank, Brian McGregor
---