Posted on 11/25/2016 9:15:00 AM.
Now that Thanksgiving is over, people are getting ready for Christmas, which starts with finding the perfect tree. Owner of Steele's Christmas Tree Farm in Washington Parish, Kevin Steele, says families start coming to his farm on Thanksgiving Day to find their tree.
More
Kevin Steele, Christmas trees
---
Posted on 12/30/2015 5:58:00 PM.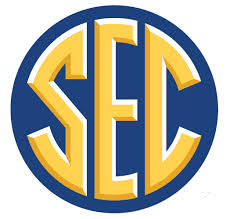 LSU has to find a new defensive coordinator. After guiding the Tigers defense for one season, Steele has left Baton Rouge to become the new defensive coordinator at Auburn. Football analyst Mike Detillier is shocked another SEC school would be interested in Steele after LSU's defense took a step back from what it was under previous defensive coordinator John Chavis.
Kevin Steele, LSU, defensive coordinator, Auburn, Ed Orgeron
---
Posted on 12/30/2015 10:15:00 AM.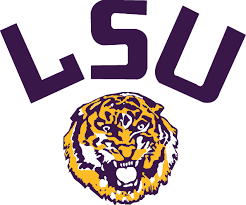 LSU RB Leonard Fournette put on an impressive performance in the Tigers 56-27 win over Texas Tech in the Texas Bowl. The sophomore from New Orleans rushed for 212 yards and scored five touchdowns
.
"I wouldn't call it routine, cause he's not a routine runner, he's a special back."
LSU, Texas Tech, Leonard Fournette, Kevin Steele, Texas Bowl
---
Posted on 1/14/2015 6:21:00 PM.
LSU football's newest additions are fired up for their opportunities to coach the Tigers back to an SEC championship. New LSU defensive coordinator Kevin Steele will have the difficult assignment of developing schemes to slow down the spread offenses in the league. Steele will have some points of emphasis once he begins to game plan.
LSU football, les miles, kevin steele, ed orgeron
---
Posted on 1/13/2015 7:12:00 PM.
LSU hires Alabama linebackers coach Kevin Steele as the next defensive coordinator for the Purple and Gold. Prior to coaching at Alabama, Steele served three seasons as the defensive coordinator at Clemson, helping Clemson win the A-C-C in 2011.
LSU, Kevin Steele, Mike Detillier
---
Posted on 1/8/2015 12:44:00 PM.
The search for a new LSU defensive coordinator doesn't appear to be going so well. Coach Les Miles has interviewed or spoke with several candidates, but a front-runner has yet to emerge.
LSU, defensive coordinator, Bob Shoop, Kevin Steele, Don Pellum
---
Posted on 11/28/2014 1:37:00 PM.
It's the time of year where people start looking for that perfect Christmas Tree to display in their home for the holiday season. If you're looking to get a fresh tree, Kevin Steele, Louisiana Director of the Southern Christmas Tree Association says there is an ample supply in Louisiana.
More
Christmas Trees, Southern Christmas Tree Association, Kevin Steele
---