Posted on 7/18/2018 10:20:00 AM.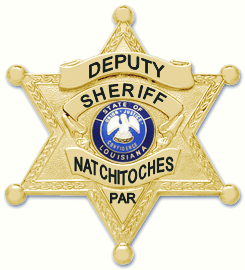 A six-month-old baby in Natchitoches is dead after a kidnapping that ended with authorities finding the child covered in severe burns. Last night Natchitoches Police responded to a call from a mother who said her child had been stolen after a home invasion at her residence in Mayberry Trailer Park. Captain Christopher Payne says the mother was blindsided.
More
Kidnapping, Baby, Natchitoches, Louisiana, Crime, 2018
---
Posted on 5/10/2018 1:29:00 PM.
An off-duty Slidell police officer, Dennis Neyland, aided the release of a kidnapped 83-year-old woman in Downtown Baton Rouge on Wednesday afternoon. The officer rescued the woman after fighting with the suspect in the middle of a road near Laurel and 4th. Baton Rouge Police spokesperson, Sergeant L'Jean McKneely says the heroic officer seized the moment.
BRPD, Kidnapping, Belle of Baton Rouge
---
Posted on 12/13/2017 9:59:00 AM.
The St. Landry Parish Sheriff's Office is trying to figure out how two bodies ended up in Lake Dubbisson. Authorities have positively identified 21-year-old Lia Ali Kazan of Shreveport and 30-year-old Anthony Michael Murray of Elmer. Sheriff Bobby Guidroz says they are trying to find out why the two were together.
Lake Dubbisson, kidnapping, Lia Ali Kazan, Anthony Michael Murray
---
Posted on 12/23/2016 1:56:00 PM.
A 32-year-old man is in the Franklin Parish detention center after he allegedly kidnapped, sexually assaulted and forced a 74-year-old woman into the trunk of her car. Franklin Parish Sheriff Kevin Cobb says 32-year-old Jimmy Edward Franklin was eventually taken into custody in a wooded area early this morning after a pursuit by law enforcement. Cobb says Franklin has a lengthy criminal history
.
Jimmy Edward Franklin, Enterprise, Wisner, Kevin Cobb, kidnapping, elderly victim
---
Posted on 10/26/2015 1:49:00 PM.
Michelle Southern reportnig.
The Ruston Police Department says the woman accused of kidnapping an 8-year-old boy has been arrested by the Ouachita Parish Sheriff's Office. Authorities say Dakota Johnson was located safe in the Swartz area.
Ruston PD Deputy Chief Clint Williams says the boy's mother reported her son was in their vehicle asleep at a motel when a woman she was in the room with stole it.
sommer hattaway, kidnapping, ruston, amber alert, dakota johnson, Clint Willians
---
Posted on 7/29/2015 10:21:00 AM.
The Rapides Parish Sheriff's Office has arrested a Deville mother accused of filing a false kidnapping report. Lt. Tommy Carnline says 24-year-old Ashley Ballard reported the incident happened as she was walking down the road with her four children.
Rapides Parish, Sheriff's Office, Deville, kidnapping, false report, Ashley Ballard, Tommy Carnline
---
Posted on 7/15/2014 12:41:00 PM.
Michelle Southern reporting.
The Shreveport Police Department says they are actively searching for a man who allegedly abducted his ex-girlfriend at gunpoint Monday afternoon. Corporal Marcus Hines says after the reported abduction occurred, the man actually returned the woman to the same place he took her then sped off.
More
shreveport police department, marcus hines, kidnapping
---
Posted on 9/27/2013 11:00:00 AM.
The FBI says a man wanted in Tennessee for raping and kidnapping a teenage girl has been captured in Marksville. FBI spokeswoman Mary Beth Romig says an alert Avoyelles Parish deputy spotted 42-year-old fugitive Charles Parrish and the 15-year-old girl he'd allegedly abducted.
FBI, Avoyelles Parish, kidnapping, rape
---
Posted on 8/6/2013 10:30:00 AM.
A Lake Charles woman faces multiple charges for allegedly kidnapping a 14-year-old girl and holding her captive for a week. Calcasieu Parish Sheriff's spokeswoman Kim Myers says the victim fell into the company of 30-year-old Lacey Dronet (pictured), who spent the next several days abusing the girl.
Calcasieu Parish Sheriff, Lacey Dronet, kidnapping, cruelty to a juvenile
---