Posted on 6/12/2018 8:41:00 PM.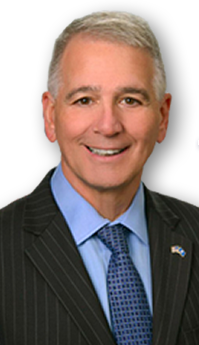 The eyes of the world are on the recent meeting between President Trump and North Korean Supreme Leader Kim Jong Un. US Representative Ralph Abraham from Richland Parish says he's thankful that relations with North Korea are at a point where talking is a possibility.

"Look, I'd much rather talk with these guys than fight them," said Abraham. "When both countries have nuclear weapons, nothing good can come of that if they go the wrong way."
More
North Korea, President Trump, Kim Jong Un, Ralph Abraham
---
Posted on 11/29/2017 11:36:00 AM.
The North Korean dictator Kim Jong Un ordered the launch of an intercontinental ballistic missile yesterday that landed in the Sea of Japan. Retired U.S. Army Lt. General Russel Honore says the 33-year-old leader of North Korea is ordering these strikes to act like he has a seat at the table with powerful countries like the U.S. But he says if Kim Jong Un tries to go to war with us, he will lose.
More
North Korea, Lt. Gen. Russel Honore, Kim Jong Un, missile
---