Posted on 1/10/2018 10:00:00 PM.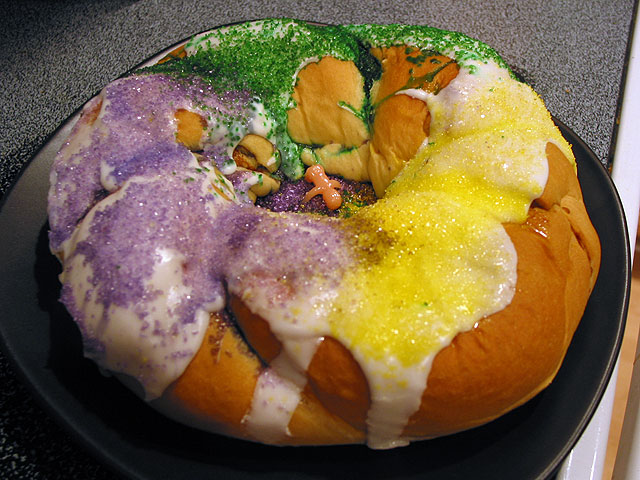 Who has the best King Cake in Louisiana? The website King Cake Snob is set to find out this carnival season. Jay Connaughton, CEO of Mandeville-based Innovative Advertising, says the competition will award the top "traditional" and "filled" King Cakes this year by separating the best of the best
.
More
King Cakes, Jay Connaughton, Manny Randazzo, Royal Bakery
---
Posted on 2/1/2017 4:44:00 AM.
The group, Operation We Care out of St. Tammany Parish, has shipped 300 red, white and blue king cakes to U.S. soldiers overseas to celebrate Mardi Gras. Public Relations Director Colleen Smith says these cakes were specially made by Randazzo's Camellia City Bakery in Slidell for the troops. She says it's all about putting a smile on the soldiers' faces.
More
king cakes, Operation We Care, Colleen Smith, soldiers
---