Posted on 6/26/2017 11:24:00 AM.
The LSU AgCenter receives nearly one million dollars from the USDA for honeybee research. Entomologist Kristen Healy says any given year there's higher than normal losses in honeybee colonies, and many studies look at what stressors contributes to these losses. One factor they'll look at is the mite population in the hives.
More
Kristen Healy, LSU AgCenter, honeybees, USDA, research
---
Posted on 6/8/2017 11:16:00 AM.
We can expect to see more mosquitos out and about after more than a week of continued rain. LSU AgCenter entomologist Kristen Healy says more rain equals more mosquitos, and different types of mosquitos at that. She says a lot of rainfall can lead to hatching of so-called flood water mosquitos.
More
Kristen Healy, LSU AgCenter, mosquitos, rain
---
Posted on 3/3/2017 1:58:00 PM.
With a warmer winter than usual, the mosquito population has exploded in Louisiana. LSU Assistant Professor of Entomology Kristen Healy says temperature plays a lot into mosquito development. She says the insects are more active when the weather is a little warmer but rain is also factor that plays into an increase in mosquitoes.
More
Kristen Healy, LSU, mosquito
---
Posted on 7/29/2016 8:29:00 AM.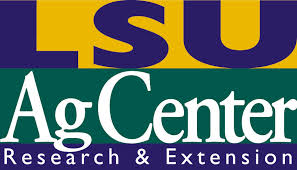 Researchers at the LSU AgCenter have determined that mosquito pesticides do not pose a serious health risk to honeybees. Entomologist Kristen Healy says they performed a series of tests with various pesticides, and they kept coming to the same conclusion.
More
LSU AgCenter, Kristen Healy, honeybees
---