Posted on 12/29/2016 12:07:00 PM.
Assistant District Attorney Tony Clayton believes the sad case about a mother dumping her baby in a trash can at a New Roads Walmart exposes an actual problem with Louisiana law. 34-year-old Kyandrea Thomas is charged with attempted second degree murder. Clayton says it's concerning that this unstable woman may not get fair treatment under the circumstances.
More
Tony Clayton, New Roads, Kyandrea Thomas, mental disability
---
Posted on 12/28/2016 5:33:00 PM.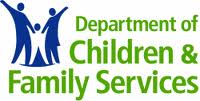 The Department of Children and Family Services says the baby who was discovered in a Walmart trashcan will remain in state care. DCFS Secretary Marketa Garner Walters says baby Oliva will be placed in foster care for the time being, while they assess family members who could provide long term care for the child.
More
Marketa Garner Walters, DCFS, Baby Olivia, Kyandrea Thomas
---