Posted on 11/29/2017 3:00:00 AM.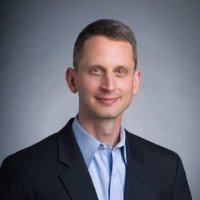 Kyle Duncan, the Louisiana nominee for the federal Fifth Circuit Court of Appeals seat will go before the Senate Judiciary committee today. Attorney General Jeff Landry has been lobbying for Duncan, who was nominated by President Donald Trump. He says especially for conservatives, this is an easy selection.
More
Kyle Duncan, Fifth Circuit Court of Appeals, Senate Judiciary Committee, Jeff Landry, Attorney General
---
Posted on 4/28/2015 3:45:00 AM.
Michelle Southern reporting.
The US Supreme court hears arguments today over whether same sex couples have the right to get married. Attorney Kyle Duncan has been hired by the state AG's office to make Louisiana's case in the social debate. He says it's their belief that each state should have the right to determine what is legally defined as marriage.
same sex marriage, matthew patterson, kyle duncan
---