Posted on 12/7/2017 5:23:00 PM.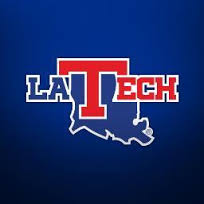 Louisiana Tech in Ruston has been granted $1.3 million to enhance its cyber security programs. The money was awarded by the National Science Foundation. U.S. Congressman Ralph Abraham of Alto says LA Tech is a leader in training the next generation of professions that will be tasked with protecting our nation. He says this grant will help the university maintain cyber security among the 1-20 corridor.
More
LA Tech, Ralph Abraham, grant, cyber security
---
Posted on 2/17/2016 5:41:00 PM.
LSU Football head coach Les Miles introduced two new additions to his coaching staff. The new additions have a strong ties to Louisiana. Jabbar Juluke has been named running backs coach while Dameyune Craig has been named as the wide receivers coach. Miles is thrilled they are on his staff.
LSU Football, Les Miles, Jabbar Juluke, Dameyune Craig, SEC, Auburn, LA Tech, offense, QB coach, RB coach
---
Posted on 12/11/2015 2:13:00 PM.
Former Louisiana Tech president Dan Reneau has been named interim president of the University of Louisiana System. Reneau will serve as president until the board finds a permanent replacement for Sandra Woodley, who is resigning as president at the end of the year. Reneau served as president of Louisiana Tech for 26 years before retiring in 2013…:
More
Dan Reneau, University of Louisiana system, LA Tech, Sandra Woodley
---
Posted on 7/16/2015 2:35:00 AM.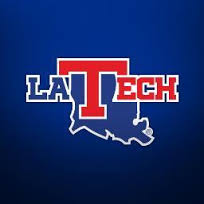 Louisiana Tech announces a record for donations made to LTAC, which is the organization that helps fund the school's athletic programs. The school says during the 2014-2015 fiscal year, 1.1 million dollars was donated to LTAC and the athletic department received another 1.5 million dollars in unrestricted donations. Senior Associate Athletic Director Marco Borne says success on the field and court helped reel in a record number of donations.
More
LA Tech, Marco Borne, Louisiana Tech Athletic Club
---
Posted on 3/17/2015 3:14:00 AM.
Louisiana Tech hosts Central Michigan tonight in the N-I-T. It's the second straight year the Bulldogs will get to host a postseason game. But this year Tech is coming off a disappointing loss in the Conference USA tournament and Coach Michael White is interested to see how his team will react

.

LA Tech, NIT, CMU
---
Posted on 12/2/2014 4:34:00 PM.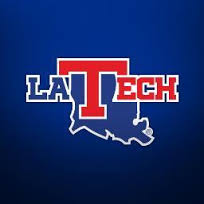 Louisiana Tech is one of the five universities nationwide to receive a one-point-four million dollar grant to produce more secondary math and science teachers. The grant money comes from the Howard Hughes Medical Institute. Louisiana Tech's interim dean of the College of Education, Doctor Don Schillinger, says they are very excited about this.
More
LA Tech, STEM, Don Schillinger
---
Posted on 7/16/2013 11:22:00 AM.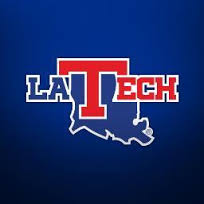 Louisiana Tech University has its new "top dog" in the athletic department. President Dr. Les Guice introduced former McNeese State A.D. Tommy McClelland during a press conference today.
Louisiana Tech, LA Tech, Athletic Director, Tommy McClelland, Dr. Les Guice, Conference USA, Bulldogs
---