Posted on 10/17/2017 1:24:00 PM.

Open enrollment for the Medicare program is now until December 7th for 2018 plans.
State Insurance Commissioner Jim Donelon says this is the only time of the year when senior citizens can shop around for their plans and compare prices.
More
Medicare, open enrollment, Jim Donelon, LDI
---
Posted on 6/1/2017 3:52:00 AM.

The state Department of Insurance is reminding policyholders to make sure they are fully covered as Hurricane Season begins today.
More
LDI, Jim Donelon, flood insurance, Hurricane Season
---
Posted on 2/10/2017 2:08:00 AM.

A survey by insuranceQuotes finds 39%of drivers in the U.S. have never shopped around to find cheaper auto insurance.
More
LDI, auto insurance, Jim Donelon
---
Posted on 1/25/2017 12:25:00 PM.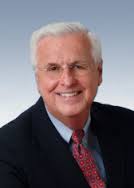 The Louisiana Department of Insurance announces they recovered $7.6 million for policyholders last year as a result of efforts by their consumer affairs division who work to resolve consumer complaints. Insurance Commissioner Jim Donelon says that money is in addition to what companies offered to pay customers, and it's a significant increase over the previous year.
More
Jim Donelon, LDI, consumer complaints
---