Posted on 11/1/2017 3:12:00 PM.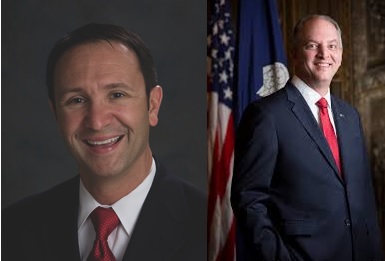 A three-judge panel of Louisiana's First Circuit Court of Appeal ruled against Governor Edwards' non-discrimination executive order that attempts to protect LGBT individuals who work for the state from harassment, discrimination or dismissal. The president of Louisiana Trans Advocates Dylan Waguespack says gays and transgendered people are discriminated in the workplace at an alarming rate.
More
Governor Edwards, LGBTQ, Court of Appeals, Jeff Landry
---
Posted on 2/2/2017 6:08:00 AM.
A gay rights activist group has responded to President Donald Trump's statement that he will not remove President Obama's executive order protecting the LGBTQ community from workplace discrimination within the federal government. Equality Louisiana President Baylor Boyd says at this point he is cautiously optimistic.
More
Baylor Boyd, LGBTQ, Equality Louisiana, President Trump
---