Posted on 7/7/2018 9:19:00 AM.
LSP Troopers arrested 33-year-old Ray Louis Clark of Slidell and charged him with Felony Hit and Run in the death of a 42-year-old Slidell woman.
According to investigators, Sandra Royer was on her Huffy mountain bike northbound when she was struck from behind on LA 1090 at Brownswitch Road on Thursday night. She was transported to Ochsner Medical Center Northshore, where she died of her injuries.
More
Cyclist, LSP, Fatality, Slidell, Pearl River, Hit and Run
---
Posted on 2/21/2018 10:14:00 PM.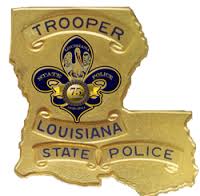 State Police is asking the public not to share unsubstantiated threats through social media. Senior Trooper Dustin Dwight says they encourage citizens to report suspicious activity, but they ask the public not to share unsubstantiated threats through social media because it creates chaos and panic
.
More
lsp, Trooper Dustin Dwight, florida shooting
---
Posted on 12/14/2017 5:08:00 PM.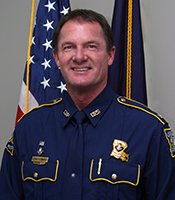 The state legislative auditor releases findings that point to possible misuse of state dollars and abuse of power by the former Superintendent of State Police Mike Edmonson. During a meeting of the legislative audit advisory council, an auditor who worked on the report gave an example of how Edmonson allegedly used public resources to run errands for his family.
More
audit, legislative audit, Mike Edmonson, LSP
---
Posted on 12/13/2017 7:51:00 PM.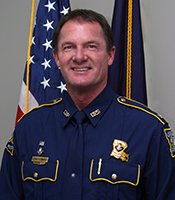 Col. Mike Edmonson is under public scrutiny for how he spent tax payer money during his time as the leader of state police. Governor John Bel Edwards says the investigation continues and the legislative auditor has released a preliminary report.

"It's that report that's generating the questions. I'm not going to comment on it because I expect it's going to be changed to some degree and I happen to believe it should be changed to some degree," Edwards said.
More
Mike Edmonson, LSP, Governor John Bel Edwards, John Kennedy, Department of Revenue, Kimberly Robinson
---
Posted on 12/5/2017 12:28:00 PM.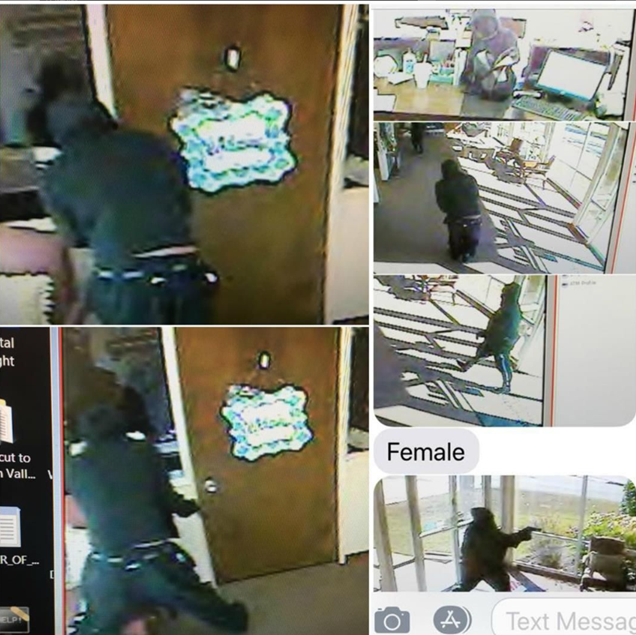 State Police and the FBI are seeking the public's help in the apprehension of suspects involved in two bank robberies in north Louisiana. The Guaranty Bank in Epps was robbed November 10. On November 27, the Barksdale Federal Credit Union in Cotton Valley was held up.
Senior Trooper Michael Reichardt says the suspected man and woman hid their identities, but believe both robberies are connected.
LSP, bank robberies, Epps, Cotton Valley
---
Posted on 12/5/2017 4:51:00 AM.
Allegations against Louisiana State Police have been flying after investigations into the LACE program and troopers taking a side trip while driving to a conference. Superintendent Kevin Reeves says changes have been made when it comes to deciding disciplinary action. He says now a case goes before the Disciplinary Review Panel.
More
Kevin Reeves, LSP, LACE, troopers
---
Posted on 12/2/2017 1:06:00 AM.
State Police arrested the driver involved in a fatal hit and run that killed a pedestrian in St. John the Baptist Parish on November 25th. Senior Trooper Melissa Matey says 34-year-old Javon Gomez of Reserve was taken into custody at his residence after receiving a tip from a citizen.
More
LSP, Melissa Matey, hit and run, Eugene Webber, Javon Gomez
---
Posted on 11/28/2017 3:34:00 AM.
Over the long Thanksgiving Holiday weekend, State Police investigated four fatal crashes, the same number as last year. Sgt. Jared Sandifer says typically fatal crashes around this time are a result of drunk driving or not wearing a seat belt but this year it seemed like the common theme was hit and runs.
More
LSP, Jared Sandifer, Thanksgiving holiday, hit and runs
---
Posted on 11/21/2017 4:38:00 AM.
State Police is reminding holiday travelers that buzzed driving is drunk driving. Sgt. James Anderson says 10 people died and over 700 injured in crashes in Louisiana during the Thanksgiving holiday weekend.
More
LSP, holiday weekend, buzzed driving, drunk driving, James Anderson
---
Posted on 10/5/2017 12:40:00 PM.
State Police has arrested a St. Joseph mother for allegedly murdering her newborn and putting him in the dumpster. The infant was found Monday in front of an elementary school. Senior Trooper Michael Reichardt says 21-year-old Alicia Richard is charged with first degree murder.
More
LSP, Michael Reichardt, St. Joseph, Tensas Parish, Alicia Richard
---
Next Entry