Posted on 6/16/2017 4:54:00 AM.
A State Trooper has been charged with simple battery after allegedly using excessive force on a suspect. Trooper Melissa Matey says back in February, Master Trooper John Neal tried to conduct a traffic stop on a stolen vehicle in Orleans Parish, one of the occupants fled on foot and was detained. She says that's when things escalated between Neal and the victim.
More
Melissa Matey, John Neal, LSP, Orleans Parish, simple battery
---
Posted on 6/14/2017 10:14:00 AM.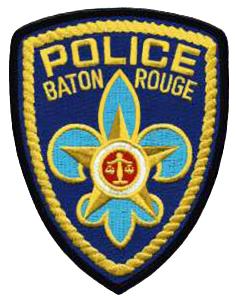 A suspect has died as a result of another officer-involved shooting in Baton Rouge. That's according to State Trooper Bryan Lee, who says Louisiana State Police is investigating the incident. He says the deadly encounter began when Baton Rouge Police conducted a traffic stop just before midnight.
More
Bryan Lee, BRPD, LSP, officer involved shooting
---
Posted on 6/13/2017 12:51:00 PM.
Governor John Bel Edwards has named Col. Kevin Reeves the permanent superintendent of Louisiana State Police. Reeves, who has served in the interim position since March, says he is humbled and honored to be offered this role by the governor. He says the department is moving forward from what has been negatively reported to build a new confidence with LSP.
More
John Bel Edwards, LSP, Kevin Reeves, Superintendent
---
Posted on 5/22/2017 4:40:00 PM.
Louisiana State Police has serious concerns over the budget that has been approved by the House. The governor recommended a $5 million cut to State Police, but the House's spending plan calls for an overall reduction of $23 million from the current fiscal year. Maj. Doug Cain says this could lead to fewer troopers.
More
Doug Cain, LSP, budget, fiscal session,
---
Posted on 5/22/2017 5:45:00 AM.
The Click It or Ticket campaign kicks off today in Louisiana. State Police Sgt. Jared Sandifer says during this wave of enforcement, drivers can expect to see more officers on the road making sure that everyone is buckled up.
More
Jared Sandifer, LSP, Click It or Ticket, seatbelt
---
Posted on 5/12/2017 12:30:00 PM.
An early morning crash in the Village of Tangipahoa claimed the lives of two people, including the former Mayor of the Village of Tangipahoa and retired NFL player Michael Dyson, according to State Police. Trooper Dustin Dwight says the 48-year-old Dyson was traveling down US 51 on his motorcycle at a high rate of speed.
More
Michael Dyson, Destiny Gordon, LSP, Dustin Dwight
---
Posted on 5/4/2017 5:15:00 AM.
The Louisiana State Police along with a special prosecutor assigned by Attorney General Jeff Landry is now looking to see if Officers Howie Lake and Blane Salamoni violated state laws during the fatal shooting of Alton Sterling. Baton Rouge Attorney Beau Brock says it was a smart move by Landry to have LSP lead this investigation.
More
LSP, Beau Brock, Alton Sterling
---
Posted on 4/21/2017 10:48:00 AM.
Law enforcement around the state are teaming up in the Buckle Up in your Truck campaign to make sure pickup truck drivers are wearing their seatbelts. Starting today and lasting until next Thursday, expect to see an abundance of police officers looking for passengers in pickup trucks that are not buckled up.
More
Jared Sandifer, LSP, Buckle Up in your Truck, Louisiana Highway Safety Commission
---
Posted on 4/21/2017 5:38:00 AM.
A Shreveport man has been arrested for pretending to be a state trooper. LSP Trooper Matt Harris says they received a complaint about a door to door steak salesman impersonating a trooper. He says after detectives obtained a warrant for his arrest, they requested 47-year-old Lester Wells' service at the criminal investigations division in Bossier City.
More
Matt Harris, Lester Wells, LSP
---
Posted on 3/23/2017 11:05:00 AM.
Three people and a police K9 are dead following an officer involved shooting in Crowley that also left the officer wounded. Master Trooper Brooks David says they received a call that an officer was shot around 10:30 last night. He says when troopers arrived, it was a gruesome scene.
More
Brooks David, Crowley Police, LSP, officer involved shooting
---
Next Entry