Posted on 10/17/2017 3:00:00 AM.
The first class of the Louisiana Veteran Entrepreneurship Program has started training military vets to run their own business. State Economic Development Secretary Don Pierson says the class helps veterans wanting to go into business, by taking online classes and boot camp training on the LSU campus.
veterans, lsu, Don Pierson,
---
Posted on 10/14/2017 5:06:00 PM.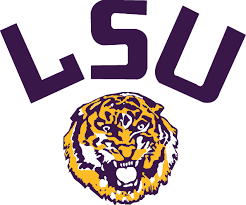 Not sure what nickname they'll give this latest chapter of the LSU-Auburn series, but it goes down as the largest come from behind win in Tiger Stadium since 1949. Down 20-0, the Tigers roar back for a 27-23 upset win over 10th ranked Auburn.
LSU, Auburn, Connor Culp, Russell Gage, come from behind win
---
Posted on 10/13/2017 6:41:00 AM.
Michelle Southern reporting.
Former LSU Head Coach Les Miles says he's looking forward to his return to Tiger Stadium this weekend as the 10-year-anniversary of the 2007 National Championship team is celebrated.
les miles, death valley, lsu, auburn, 2007 champions, LSU, Auburn
---
Posted on 10/12/2017 2:59:00 AM.
The 2007 LSU championship team will be honored at halftime this Saturday in Death Valley during the game between the Tigers and Auburn. Members of the '07 squad and former Coach Les Miles are all slated to attend the reunion on the field. LSU Sports Information Director Michael Bonnette says this group has certainly made their mark on the Tiger legacy.
LSU, Les Miles, 2017 Champions, Michael Bonnette
---
Posted on 10/11/2017 1:37:00 PM.
Former Saints and LSU star Tracy Porter has been arrested on drug and domestic battery charges. Sgt. Don Coppola with the Baton Rouge Police Department says on October 5th, the victim alleged she visited Porter to get her keys back from him, then the two became involved in an argument that got physical.
baton rouge police department, saints, lsu, tracy porter, don coppola
---
Posted on 10/11/2017 12:16:00 PM.
Sean Pennison is one of the ten LSU students arrested as part of the investigation into Max Gruver's death. His Attorney Franz Borghardt says it's extremely hard for these students as Max was their friend. He says Pennison is not being charged with Gruver's death, only hazing.
More
Sean Pennison, Phi Delta Theta, LSU, Max Gruver, Franz Borghardt
---
Posted on 10/9/2017 5:18:00 PM.
Former L-S-U and N-F-L star Y.A.Tittle has passed away at the age of 90. Tittle played for the Tigers during the mid 1940s and set five records, including passing yards in a career, touchdown passes and total offense. In a 2008 interview with our own Jim Engster, the Marshall, Texas native explained how he ended up at LSU.…
More
YA Tittle, LSU, San Francisco 49ers, New York Giants
---
Posted on 10/7/2017 5:42:00 PM.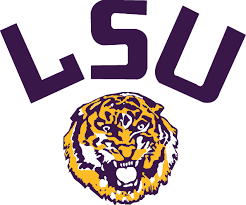 It wasn't pretty, but it was a much needed victory for the LSU Tigers as they escaped Florida with a 17-16 victory over the Gators. The difference was a missed extra point by the usually reliable Eddy Pinerio.
LSU, Florida, Danny Etling, Russell Gage, Darrel Williams,
---
Posted on 10/6/2017 4:05:00 AM.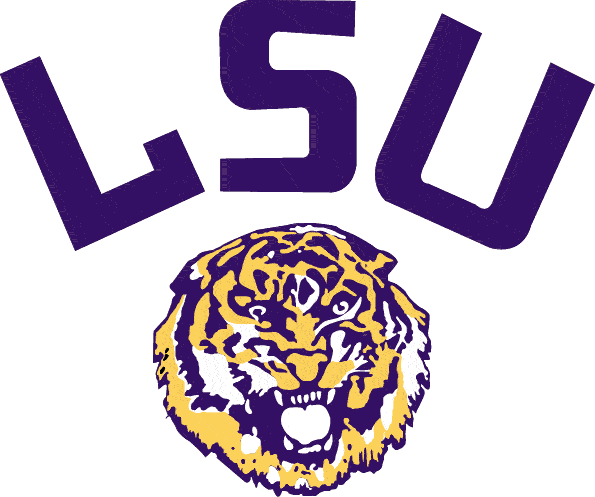 The LSU Tigers are ranked as the nation's fifth most-valuable college football program in a report out of Indiana University-Purdue University Columbus. The analysis, by Ryan Brewer, an associate professor of finance, broke down each team's available revenue and expenses from 2016. He found that if the Tigers were for sale, they'd be worth about $911 million dollars.
LSU, Indiana University-Purdue University Columbus, Ryan Brewer, SEC, Program Value
---
Posted on 10/1/2017 4:44:00 AM.
An LSU political science professor finds proactive policing could be counter-productive as a deterrent to major crime. Christopher Sullivan studied a specific seven-week period when the New York Police Department halted aggressive policing against minor crimes and the data shows serious criminal activity dropped.
LSU, proactive policing, criminal activity, aggressive policing,
---
Next Entry