Posted on 9/19/2018 1:16:00 PM.
A vote to denounce the drag queen story time event at Lafayette's main branch of the public library did not pass the Lafayette Parish-City Council on Tuesday night.
UL-Lafayette students dressed up as women are set to read stories to children on October 6th about accepting LGBTQ individuals.
Drag Queen Story Time, Lafayette, library, resolution
---
Posted on 8/28/2018 1:02:00 PM.
An organization is pushing the Lafayette Parish-City Council to take an official position on the upcoming Drag Queen Story time event at the city's public library. The "Citizens for a New Louisiana" petition states "the use of taxpayer funds to promote sexual deviancy to three-year-olds is shocking."
More
LGBTQ, drag queen, Louisiana, Lafayette, 2018, Drag Queen Story Time, Citizens for a New Louisiana, Lafayette Citizens Against Taxes, Michael Lunsford
---
Posted on 8/22/2018 12:12:00 PM.
Lafayette-Mayor President Joel Robideaux believes the Lafayette public library should cancel an event called Drag Queen Story Time. The library's newsletter says the October 6th event will be an afternoon of books, songs and activities led by drag queens. At last night's Lafayette City-Parish Council meeting, Reverend Dale Hoffpauir was the only who spoke to support Mayor Robideaux's idea
.
Drag Queen story time, Lafayette, Joel Robideaux, library
---
Posted on 8/20/2018 5:22:00 PM.
In October the Lafayette Public Library will play host to a few drag queens who will be reading stories to kids about the importance of accepting classmates and their families who may come from non-traditional households. Its Drag Queen Story time, and it's rolling into town October 6th.
More
pride, LGBTQ, drag queen, Louisiana, Lafayette, 2018, Delta Lambda Phi, Drag Queen Story Time, Brad Parfait
---
Posted on 7/9/2018 2:13:00 PM.
This past Saturday at UFC 226, the UFC Championship was defending in a fight that would see the title end up in the hands of a Lafayette native, Daniel Cormier. Cormier became only the second person to hold two UFC championships simultaneously, following Connor McGregor. Cormier describes the feeling of the victory.
More
David Cormier, UFC Championship, Lafayette
---
Posted on 7/9/2018 11:00:00 AM.
Got some suppressed aggression issues you need to alleviate? A new Broussard business might just be right in your wheelhouse. It's called All The Rage, and when there, customers can destroy old computers, dishes, and almost anything else. Owner Kevin Richard says there is a myriad of weaponry to express yourself.More
All The Rage Room, Lafayette
---
Posted on 4/26/2018 1:12:00 PM.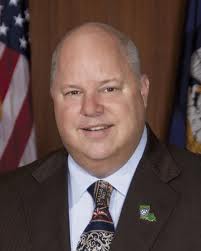 A woman is under arrest for allegedly stealing a horse, and selling it for $1,000 cash on the internet. 27-year-old Sarah Broussard of Scott was booked into the Lafayette Parish Jail on the charge of Theft of Property valued over $500. Ag Commissioner Mike Strain (pictured) says the buyer had no clue the horse was stolen.

"She used a false name to identify herself and advertise to sell a horse for sale on the internet," Strain said.
More
Mike Strain, cyber, crime, Lafayette, Agriculture Commissioner
---
Posted on 4/24/2018 2:12:00 PM.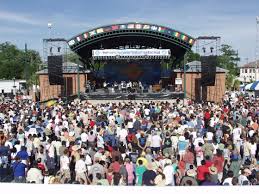 The largest international music fest in the United States begins tomorrow in Lafayette as Festival International de Louisiane starts a five-day fun that features music from over 20 countries. Marketing director Carly Viator says its free to attend.
Festival International de Louisiane, Lafayette, live music
---
Posted on 3/26/2018 12:41:00 PM.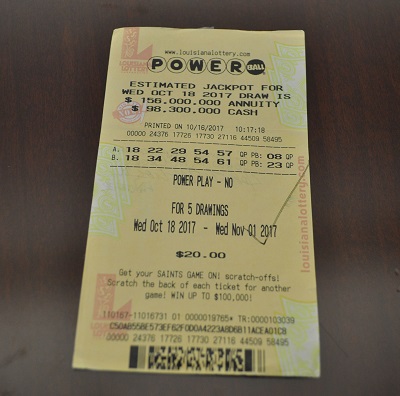 For the second time in five months, a winning Powerball jackpot ticket was purchased in Louisiana. The 55-million-dollar winning ticket from Saturday's drawing was sold at Tigers Touch Down 2 in Lafayette. Louisiana Lottery spokesperson Kimberly Chopin says Louisiana Powerball players are on a hot streak, but the Bayou State hasn't had that many winners over the last 23 years
"We joined Powerball back in 1995 and since then we've chalked up 17 Powerball jackpot winners," Chopin said.
Lafayette, Louisiana Lottery, Kim Chopin
---
Posted on 1/30/2018 1:52:00 PM.
Members of the Lafayette Cajun band The Lost Bayou Ramblers are back in Louisiana today after a couple of days of celebrating their Grammy in New York City. "Kalenda" won the group a gramophone for Best Regional Roots Music Album.
lost bayou ramblers, grammys, lafayette, andre michot, louis michot
---
Next Entry