Posted on 1/30/2018 1:52:00 PM.
Members of the Lafayette Cajun band The Lost Bayou Ramblers are back in Louisiana today after a couple of days of celebrating their Grammy in New York City. "Kalenda" won the group a gramophone for Best Regional Roots Music Album.
lost bayou ramblers, grammys, lafayette, andre michot, louis michot
---
Posted on 12/4/2017 5:02:00 PM.
Funeral arrangements have been set for a Lafayette icon. 99-year-old Judge Kaliste Joseph Saloom Jr. died over the weekend. Not only did he serve as a city court judge, he was a graduate of UL-Lafayette and visionary for Acadiana. UL-Lafayette President Joe Savoie says they not only lost someone who helped Lafayette reach it's potential, he was a walking encyclopedia on all things Ragin' Cajuns…
More
Judge Kaliste Saloom Jr., Lafayette, Ragin' Cajuns, UL-Lafayette
---
Posted on 9/5/2017 10:48:00 AM.
The daughter and babysitter of Lafayette Sheriff Mark Garber have been found safe after the two went missing in a canoe overnight. John Mowell with the sheriff's office says the 21-year-old Juliana Brooks took 7-year-old Cora Garber canoeing in the sheriff's pond, which is adjacent to a swamp.
More
Mark Garber, John Mowell, Juliana Brooks, Cora Garber, Lafayette
---
Posted on 9/3/2017 4:57:00 PM.
By Jeff Palermo
Based on data from the Louisiana Workforce Commission, 1.9 million people have a jobs in this state. That's an increase of 12,000 from a year ago. LSU economist Dr. Loren Scott says because of an industrial boom in Lake Charles and Baton Rouge, the construction sector is doing well.
Louisiana Workforce Commission, Loren Scott, Lafayette, Houma, Baton Rouge, Lake Charles, construction
---
Posted on 8/1/2017 11:51:00 AM.
As of today, smoking is no longer permitted in Lafayette bars. Robin McMillan owns McMillan's Pub in Lafayette, and she's afraid the new ordinance will affect her business since about 80 percent of her patrons are smokers. She says they may start going to other bars because the smoking ban is only within the city limits.
More
Robin McMillan, smoking ban, Lafayette, smoking
---
Posted on 7/26/2017 5:49:00 AM.
A new startup out of Lafayette called Short and Fat offers more clothing options to men with a different build. Co-founder Jeff Martin says men who are "vertically challenged and horizontally blessed" have to resort to shopping at big and tall stores.
More
Jeff Martin, Short and Fat, Lafayette, clothes, Kickstarter
---
Posted on 6/20/2017 4:17:00 AM.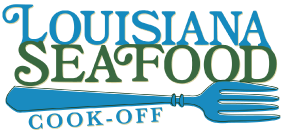 The 10th annual Louisiana Seafood Cook-Off gets underway today at the CajunDome in Lafayette. Lt. Governor Billy Nungesser says this is a great way to showcase the fresh seafood of the Bayou State. He says a dozen Louisiana chefs will compete in the cook-off.
More
Billy Nungesser, Louisiana Seafood Cook-Off, Lafayette, seafood
---
Posted on 5/23/2017 1:16:00 PM.
Michelle Southern reporting.
Authorities in Lafourche Parish are looking for a man who is facing several charges amid allegations including living in the attic of his ex-girlfriend for a period of time while stalking her. Sheriff's Office spokesman, Lt. Brennan Matherne, says cops responded to the home in reference to a disturbance involving 21-year-old Taylor Broussard.
Taylor Broussard, stalker, attic, Brennan Matherne, LaFourche Parish, Lafayette, Erath
---
Posted on 5/12/2017 11:06:00 AM.
Waitr is growing its presence in Lafayette, as the fast growing food delivery app is opening its own permanent facility. Waitr CEO Chris Meaux says moving into their own facility will create new jobs in the Lafayette area.
More
Chris Meaux, Waitr, Lafayette, Opportunity Machine
---
Posted on 4/27/2017 6:00:00 AM.
The Festival International de Louisiane is underway in Lafayette, and festivalgoers are lining up to enjoy the festivities from all over the world. Kelly Strenge with the Lafayette Convention and Visitors Bureau says there will be entertainers from as far away as Europe and Africa.
More
Kelly Strenge, Festival International de Louisiane, Lafayette, festival
---
Next Entry