Posted on 9/27/2017 6:06:00 PM.
Lake Charles Police Chief Don Dixon says a former Angola inmate is responsible for a shooting that killed a 10-year-old boy and severely injured his 17-year-old brother. Dixon says 50-year-old Felton Thompson faces numerous charges, including first-degree murder and he's already served time for an armed robbery that took place over two decades ago.
More
Lake Charles, Angola, John DeRosier, Don Dixon
---
Posted on 9/3/2017 4:57:00 PM.
By Jeff Palermo
Based on data from the Louisiana Workforce Commission, 1.9 million people have a jobs in this state. That's an increase of 12,000 from a year ago. LSU economist Dr. Loren Scott says because of an industrial boom in Lake Charles and Baton Rouge, the construction sector is doing well.
Louisiana Workforce Commission, Loren Scott, Lafayette, Houma, Baton Rouge, Lake Charles, construction
---
Posted on 5/15/2017 11:34:00 AM.
A 7-year-old "innocent bystander" was accidentally shot and wounded this morning at Moss Bluff Elementary School near Lake Charles. Kim Myers with the Calcasieu Parish Sheriff's Office says the child is being treated for injuries at a local hospital.
More
Kim Myers, Moss Bluff Elementary, Lake Charles, accidental shooting
---
Posted on 4/7/2017 5:33:00 AM.
Louisiana Economic Development announces Lotte Chemical is moving their headquarters from Houston to Lake Charles. LED Secretary Don Pierson says Lotte already has a chemical plant under construction at the junction of Interstates 10 and 210. He says this is a big win for the Bayou State.
More
Don Pierson, LED, Lotte Chemical, Lake Charles
---
Posted on 3/6/2017 7:59:00 AM.
Beginning today, 48 teams vying for 12 state titles are in southwest Louisiana for the 2017 LHSAA boys' state basketball tournament. Before the split playoffs between select and non-select schools, 28 teams competed for 7 titles. Eric Zartler with the Lake Charles Convention and Visitors Bureau says they are ready for all those extra games.
More
Eric Zartler, LHSAA, basketball, Lake Charles, Burton Coliseum
---
Posted on 9/20/2016 3:04:00 PM.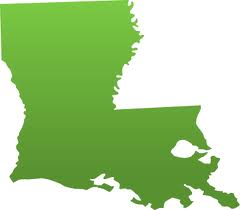 Louisiana has two of the country's fastest growing economies, while also two of the fastest-shrinking, according to data from the federal Bureau of Economic Analysis. Baton Rouge grew by over 5% and Lake Charles grew by about 8%. LSU Economist Dr. Loren Scott says right now, Lake Charles has almost $100 billion in industrial projects.
More
economies, Lake Charles, Baton Rouge, Houma, Thibodaux, Loren Scott, LSU, Lake Charles
---
Posted on 6/29/2016 2:50:00 AM.
After waiting for more than 10 years, today is the groundbreaking ceremony for the site of the permanent VA clinic in Lake Charles. Chairman of the Lake Charles Mayor's Armed Forces Commission Jim Jackson says he's looking forward to finally having a clinic that will help around 10,000 veterans in the southwest Louisiana area. He says it's time we looked at the long range issue of care for the men and women who fought for our freedoms.
More
veterans, Lake Charles, VA clinic, Lake Charles Mayor's Armed Forces Commission, Jim Jackson
---
Posted on 6/15/2016 4:14:00 AM.

Lotte Chemical and Axiall have broken ground on a three billion dollar chemical manufacturing complex in Lake Charles.
More
Lotte Chemical, Axiall, Louisiana Economic Development, chemical plant, Lake Charles
---
Posted on 2/17/2016 3:23:00 AM.
A Lake Charles man has developed a new way of keeping athletes hydrated during a game. Joseph Tucker created the Hydra-Guard, which is the first re-hydrating mouth guard in the world. Tucker says the mouth guard will be released online February 25th and you can fill up the hands free system with water or your favorite sports drink.
More
Lake Charles, Joseph Tucker, Hydra-Guard, re-hydrating mouth guard
---
Posted on 2/5/2016 3:49:00 AM.
Everyone knows Mardi Gras festivities are huge in New Orleans, but southwest Louisiana has some great celebrations of their own. Meghan Hartman with the Lake Charles Southwest Convention and Visitors Bureau says Lake Charles has the second biggest Mardi Gras in the state. She says they're proud of the fact their parades are family friendly.
More
Mardi Gras, southwest Louisiana, Lake Charles, Meghan Hartman
---
Next Entry