Posted on 9/8/2015 10:41:00 AM.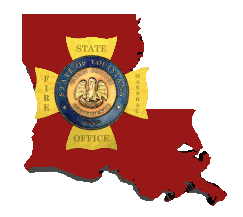 The State Fire Marshal's Office says a house fire in East Carroll Parish has taken the life of a Lake Providence man. Kenneth Jefferson died in route to the hospital from injuries suffered while trying to put out the fire.
East Carroll Parish, Lake Providence, fire, Butch Browning, Kenneth Jefferson
---
Posted on 3/5/2014 3:56:00 PM.
A Lake Providence Police Officer was arrested for falsifying a traffic accident police report. Officer Lee Antwine is being charged with one count of malfeasance in office after a driver asked him to claim in an accident report that his Ford truck hit a Chevy Avalanche when actually it was the Pontiac Grand Prix he was driving that rear-ended the Avalanche. State Trooper Albert Paxton says he is unsure why Antwine did it because it was such a minor crash.
More
Albert Paxton, LSP, Lee Antwine, Lake Providence
---