Posted on 5/21/2018 5:57:00 PM.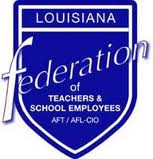 A survey from the Louisiana Federation of Teachers indicates that 61 percent of union members support a statewide walkout or strike to accomplish their goals of better school funding and pay raises. The survey was inspired by a series of successful teacher's strikes in other states. LFT president Larry Carter says they're ready to send a message to the legislature.
More
Louisiana Federation of Teachers, Larry Carter, survey, teacher strike
---
Posted on 3/7/2018 12:09:00 PM.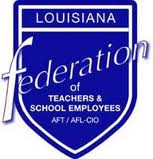 West Virginia teachers won a five percent raise for all state workers after a nine day strike. In the wake of reports showing Louisiana teachers are paid 2,000 dollars less than the regional average, Louisiana Federation of Teachers President Larry Carter says if all other options are exhausted to get better conditions for teachers, he would support a strike.
More
strike, labor, Louisiana Federation of Teachers, Larry Carter
---