Posted on 11/19/2018 11:15:00 AM.
Les Miles is back as a college football coach. The "Mad Hatter" has a five-year deal with the Kansas Jayhawks that will pay the 65-year-old, 2.7 million dollars a year. Miles says he's been eager to coach again, since LSU fired him in September of 2016.
Les Miles, LSU, Kansas, David Beaty,
---
Posted on 9/5/2018 3:32:00 PM.
The Louisiana Sports Hall of Fame Class of 2019 has been announced, with two of the biggest names in football headlining the class, Les Miles and Peyton Manning. Manning will join his father Archie in enshrinement after one of the most dominant stretches at quarterback in NFL history.
Louisiana Sports Hall of Fame Foundation President Ronnie Rantz says the five-time MVP won't be the last Manning that gets in
More
2019 Louisiana Sports Hall of Fame, Peyton Manning, Les Miles, Ronnie Rantz, Louisiana, 2018
---
Posted on 4/1/2018 4:45:00 PM.
Former LSU football head coach Les Miles is dipping his toes into the film industry, looking to take his distinctive character to the silver screen. Patrick Mulhearn a Senior Director at Louisiana Economic Development says the transition from pigskin to productions should be smooth for the Mad Hatter.
Les Miles, LSU, film industry, Angry Men, Challenger Explosion
---
Posted on 10/13/2017 6:41:00 AM.
Michelle Southern reporting.
Former LSU Head Coach Les Miles says he's looking forward to his return to Tiger Stadium this weekend as the 10-year-anniversary of the 2007 National Championship team is celebrated.
les miles, death valley, lsu, auburn, 2007 champions, LSU, Auburn
---
Posted on 10/12/2017 2:59:00 AM.
The 2007 LSU championship team will be honored at halftime this Saturday in Death Valley during the game between the Tigers and Auburn. Members of the '07 squad and former Coach Les Miles are all slated to attend the reunion on the field. LSU Sports Information Director Michael Bonnette says this group has certainly made their mark on the Tiger legacy.
LSU, Les Miles, 2017 Champions, Michael Bonnette
---
Posted on 1/6/2017 12:02:00 PM.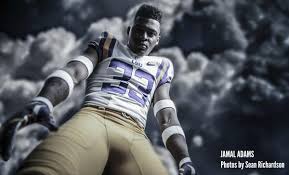 LSU All-American Safety Jamal Adams announces he's skipping his senior season and entering the NFL draft. Adams held a press conference Friday morning to thank all of those who helped him become a likely first-round draft choice. Adams was emotional when talking about his parents.
Jamal Adams, NFL draft, Les Miles, Leonard Fournette, Davon Godchaux
---
Posted on 9/26/2016 1:36:00 PM.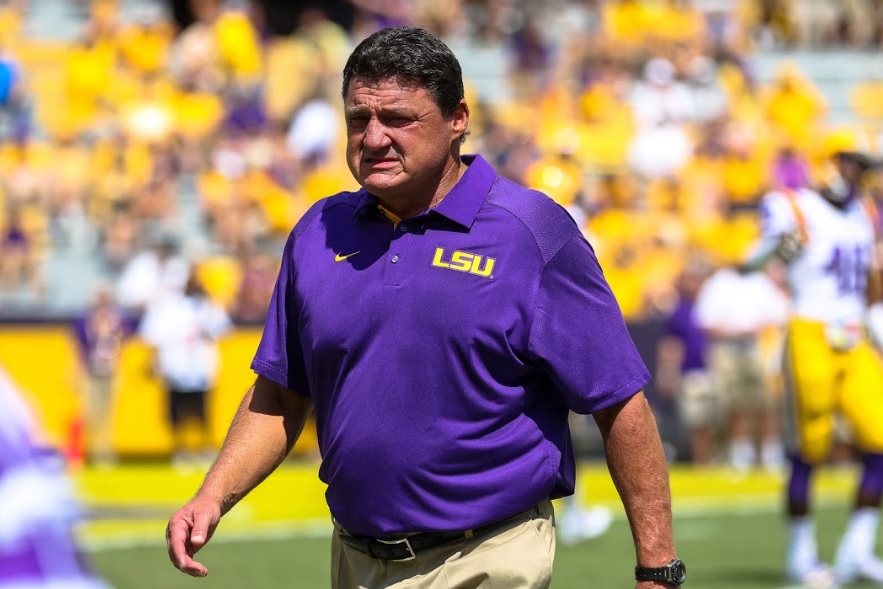 Michelle Southern reporting.
LSU Athletic Director Joe Alleva spoke with reporters along with interim Head Coach Ed Orgeron today. He said making the decision to terminate Les Miles was not an easy one to make, but changes within the program had to take place.
joe alleva, lsu, ed orgeron, football, les miles
---
Posted on 9/26/2016 12:30:00 PM.
Former LSU football coach Les Miles said he's feeling good one day after his firing. Miles was a guest this morning on the "Dan Patrick Show on DirecTV's Audience." Miles says he was told of his firing during a face-to-face meeting with Athletic Director Joe Alleva and the Tigers former head man said he didn't fight the decision.
les miles, firing, ed oregeron, cam cameron, lsu, joe alleva
---
Posted on 9/26/2016 5:44:00 AM.
After 114 wins, a BCS National Championship and two SEC championships, Les Miles is no longer the head coach at LSU. Miles, along with LSU offensive coordinator Cam Cameron were let go, after a bad loss to Auburn to drop their record to 2-2.
les miles, firing, ed oregeron, cam cameron, lsu, travin dural, jamal adams
---
Posted on 9/25/2016 3:59:00 PM.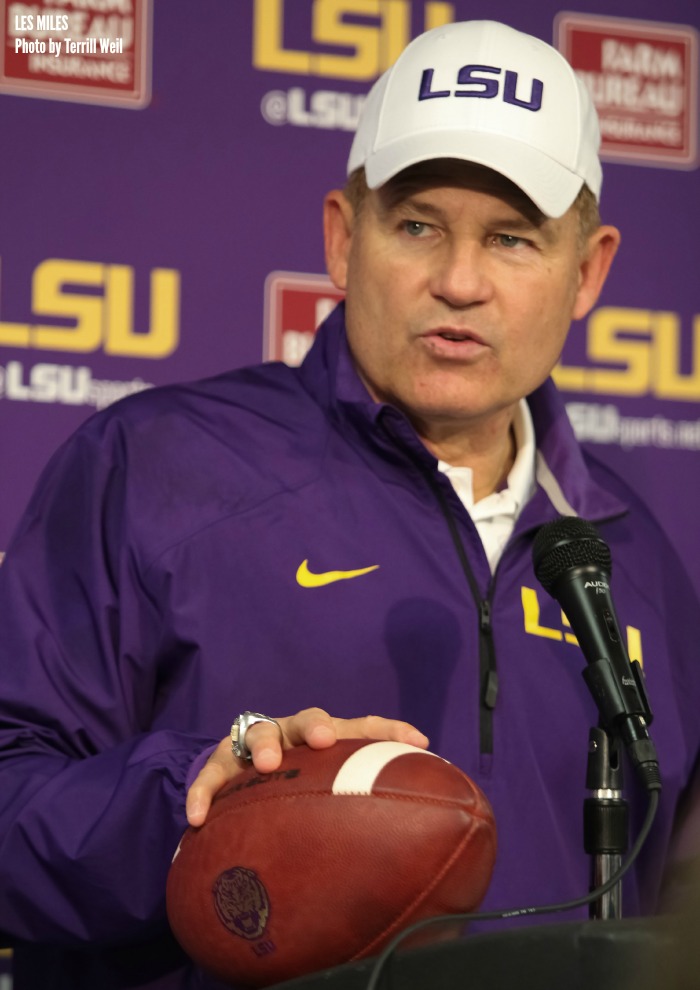 Time ran out on the LSU Tigers on Saturday night in their loss to Auburn and time has also run out on head football coach Les Miles and offensive coordinator Cam Cameron.
Athletic Director Joe Alleva has made the decision to fire Miles and Cameron and name defensive line coach and recruiting coordinator Ed Orgeron interim head coach.
Les Miles, fired, Cam Cameron, Ed Orgeron
---
Next Entry