Posted on 8/28/2018 5:02:00 PM.
Mississippi's legislature has approved a state lottery that could end up taking a bite out of Louisiana lottery revenues that fund K-12 education. Mississippi will use its lottery revenues to improve roads. State Legislative Chief Economist Greg Albrecht says after Texas approved it's lotto in 1991, Louisiana's finances took a hit.
More
Mississippi, Lottery, Legislation, Louisiana, 2018
---
Posted on 1/8/2016 3:24:00 AM.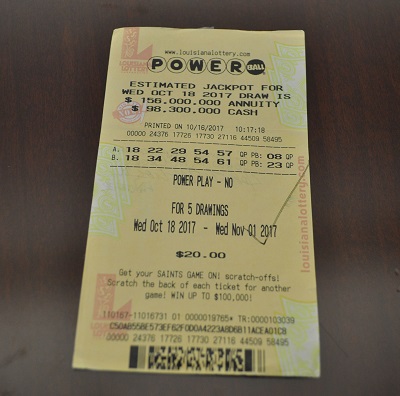 It's clear that more people than ever are playing the Powerball as it reaches the highest mark for a lottery prize in US history at $700 million dollars. The cash value is $428.4 million and Louisiana Lottery spokeswoman Kimberly Chopin says the prize could go even higher before Saturday's drawing. She says this has shattered all records.
powerball, historic, lottery, kimberly chopin, louisiana lottery
---