Posted on 5/10/2018 5:21:00 AM.
A study for the Louisiana Chemical Association shows the industry is responsible for nearly 80-billion dollars in annual sales and is the number one provider of jobs in Louisiana's manufacturing sector.
More
Louisiana Chemical Association, Loren Scott
---
Posted on 4/21/2017 4:50:00 AM.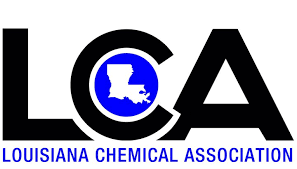 Louisiana lost the fight to become the home to the world's largest ethane cracker plant, as ExxonMobil announces the $10 billion plastics complex will be built in Texas. Louisiana Chemical Association President Greg Bowser says the Bayou State lost because of its poor business climate.
More
Greg Bowser, Louisiana Chemical Association, ExxonMobil, ethane cracker plant
---
Posted on 7/1/2015 6:09:00 PM.
Michelle Southern reporting.
The Louisiana Chemical Association filed a lawsuit challenging a measure passed in the last session which would impose a 1 percent sales tax on business utilities and natural gas. HCR 8 is a temporary suspension of a 1 cent sales tax exemption on services expected to hit chemical plants hardest.
Louisiana Chemical Association
---