Posted on 11/1/2018 7:32:00 AM.
A state Department of Public Safety and Corrections officer is out of a job after he allegedly lied about being involved in a shooting. On Monday, 22-year-old Chandler LeGrange reported his involvement in a pursuit and shots fired by a motorcyclist on Juban Road in Livingston Parish.
State Police looked into the case and found several inconsistencies with the officer's report.
Louisiana State Police, Nick Manale, Chandler LeGrange, false shooting
---
Posted on 10/11/2018 4:06:00 PM.
State Police have arrested a Baton Rouge man after he threatened to kill troopers and other law enforcement officers during a traffic stop. 42-year-old Melvin Amar, Jr. was pulled over when he was observed driving a pickup truck with no tag and he was not wearing a seatbelt. Trooper Bryan Lee says during the course of the stop, Amar started making threats.

"At one point, he pointed his finger at the trooper, gesturing as if he had a gun and told the trooper that he would shoot him, making shooting gestures with his hand," said Lee.
More
Louisiana State Police, Baton Rouge, Mugshot
---
Posted on 10/8/2018 11:12:00 AM.
State Police has released new details in the officer-involved shooting that killed 23-year-old Coltin LeBlanc of Loranger in downtown Hammond in the early morning hours of September 27th. State Police Lt. Nick Manale explains why the traffic stop occurred in the first place.
More
Hammond, Officer involved shooting, police shooting, LSP, Louisiana State Police, Nick Manale, Coltin LeBlanc, 2018
---
Posted on 9/17/2018 11:15:00 AM.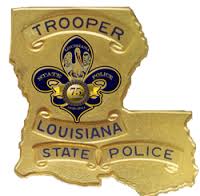 State Police say a 2-year-old is dead and other children sustained injuries after their father drunkenly flew through an intersection in Donaldsonville on Highway 70 and got t-boned. 27-year-old John Henderson of Baton Rouge, the driver, has been arrested as a result. State Police Spokesperson Sgt. Jared Sandifer says Henderson blew through the intersection.
More
DUI, Drunk Driving, Jarded Sandifer, Louisiana State Police, traffic, fatal crash
---
Posted on 9/6/2018 6:39:00 AM.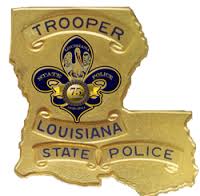 An OMV employee at a Baton Rouge office has been arrested after allegedly overcharging customers. 25-year-old Dequsha Jackson of Sunshine was charged after a Louisiana Office of Motor Vehicles supervisor reported possible fraudulent charges to police.
Senior State Police Trooper Bryan Lee says these crimes were detected after wary customers took action.
More
Louisiana State Police, Office of Motor Vehicles, Bryan Lee
---
Posted on 8/10/2018 6:44:00 AM.
Three Louisiana State Police Troopers who took a side trip to Vegas during former Superintendent Mike Edmondson's tenure and allegedly had themselves a night out on the town at the state's expense have had their disciplinary sentences significantly reduced by the State Police Commission.
More
Mike Edmondson, Rafael Goyeneche, Louisiana State Police, corruption, Louisiana, 2018
---
Posted on 8/7/2018 4:17:00 PM.
Louisiana State Police has applied for two federal grants to fund improvements to school safety after a series of school shootings earlier this year. Governor John Bel Edwards, speaking at Mckinley High School in Baton Rouge, says if awarded, the grants will fund projects highlighted by a joint commission.
More
Louisiana State Police, LSP, grants, school safety, school shootings, Louisiana, John Bel Edwards
---
Posted on 7/10/2018 10:40:00 AM.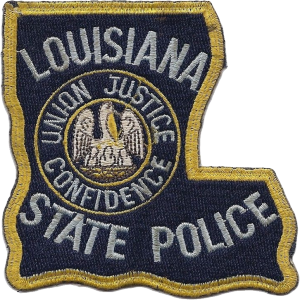 A 3 AM traffic stop today in Baton Rouge resulted in gunfire involving a Louisiana State Police trooper. Troop A spokesperson Bryan Lee says the Trooper pulled over the vehicle on Perkins Road when during the course of the traffic stop, a passenger in the vehicle became non-compliant.
More
Louisiana State Police, Troop A
---
Posted on 6/28/2018 11:38:00 AM.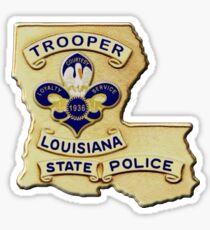 A child was returned to his family after an Amber Alert was issued for 9-month-old Liam Allen who was abducted last night after 43-year-old Terry Doehling stole a vehicle he was sleeping in. Doehling drove the vehicle from Jeanerette to New Orleans allegedly unaware that the child was in the vehicle. Louisiana State Police Spokesperson Trooper Melissa Matey has more.
More
Louisiana State Police, Amber Alert
---
Posted on 6/18/2018 1:30:00 PM.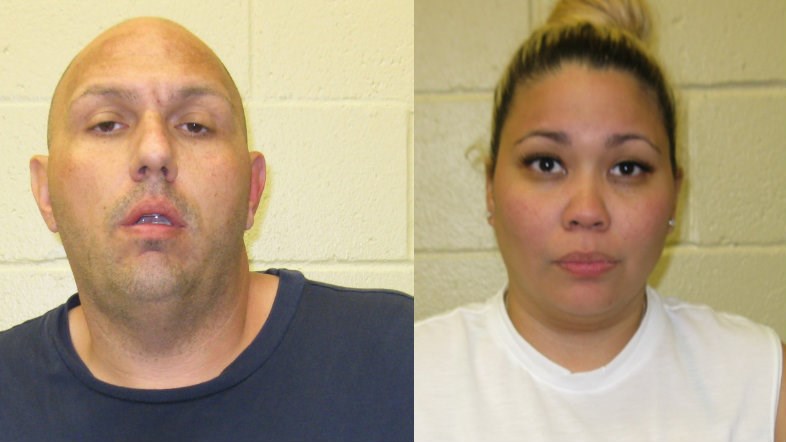 A Denham Springs couple is looking at 35 years in prison following two different traffic stops on Interstate 10 in Calcasieu Parish. State Police Sergeant James Anderson says during the stops, a total of 25 illegal aliens were discovered in large SUVs.
Denham Springs, Calcasieu Parish, Louisiana State Police
---
Next Entry