Posted on 7/10/2018 10:40:00 AM.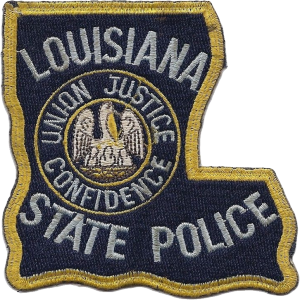 A 3 AM traffic stop today in Baton Rouge resulted in gunfire involving a Louisiana State Police trooper. Troop A spokesperson Bryan Lee says the Trooper pulled over the vehicle on Perkins Road when during the course of the traffic stop, a passenger in the vehicle became non-compliant.
More
Louisiana State Police, Troop A
---
Posted on 6/28/2018 11:38:00 AM.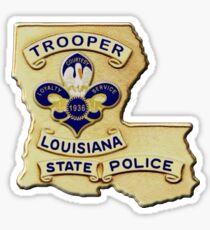 A child was returned to his family after an Amber Alert was issued for 9-month-old Liam Allen who was abducted last night after 43-year-old Terry Doehling stole a vehicle he was sleeping in. Doehling drove the vehicle from Jeanerette to New Orleans allegedly unaware that the child was in the vehicle. Louisiana State Police Spokesperson Trooper Melissa Matey has more.
More
Louisiana State Police, Amber Alert
---
Posted on 6/18/2018 1:30:00 PM.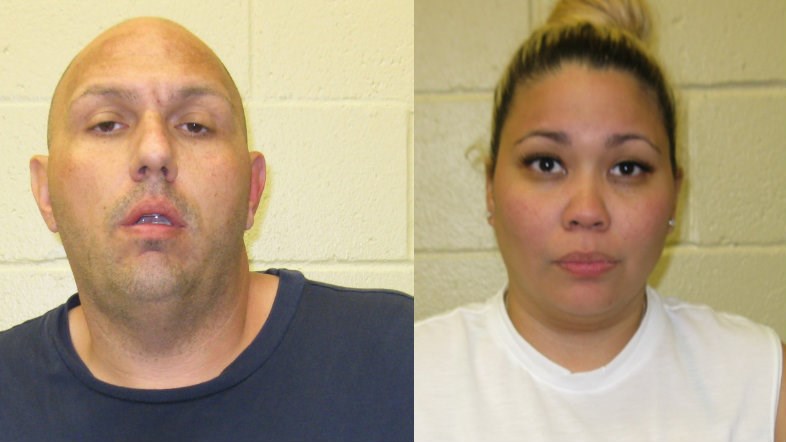 A Denham Springs couple is looking at 35 years in prison following two different traffic stops on Interstate 10 in Calcasieu Parish. State Police Sergeant James Anderson says during the stops, a total of 25 illegal aliens were discovered in large SUVs.
Denham Springs, Calcasieu Parish, Louisiana State Police
---
Posted on 5/7/2018 11:49:00 AM.
A two vehicle crash near Sorrento on Interstate 10 killed two children last night. The driver of the vehicle who struck the victim's car 47-year-old Stephen Daigle of Gonzales, was arrested and charged with negligent homicide, negligent injuring and reckless operations.
"Troopers were told by witnesses that the vehicle driven by Mr. Daigle was driving erratically and weaving in and out of traffic before striking Ms. Philson's vehicle," said State Trooper Bryan Lee.
Louisiana State Police, fatal vehicle crash, I-10
---
Posted on 4/30/2018 5:57:00 PM.
Two current and two former Troopers have been arrested on various charges as part of a six month investigation into payroll fraud. The four men allegedly claimed bogus hours and wrote fraudulent tickets as part of a highway safety program funded by district attorneys. State Police Colonel Kevin Reeves says it's a disappointing day.
More
Col. Kevin Reeves, Louisiana State Police, payroll fraud, investigation
---
Posted on 3/23/2018 2:00:00 AM.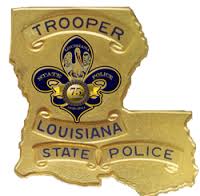 35 future State Police cadets will graduate as part of the 97th Louisiana State Police Cadet class today. Sgt. Jared Sandifer says the class was one of the smaller ones from recent memory. They started with 49, but it's still a very good success rate with 71% of the class graduating.
"That is a very good number. That's going to be 35 more state troopers out there keeping the people of Louisiana safe."
More
Louisiana State Police, Jared Sandifer, cadet class
---
Posted on 2/19/2018 11:19:00 AM.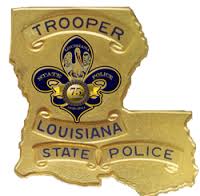 Three Louisiana schools have received social media threats, with Ville Platte under lockdown due to one received this morning. Dutchtown and Ponchatoula High School were threatened in social media over the weekend. The Dutchtown threat was made by a former student living in another state. State Police Major Doug Cain says
in light of the recent Florida school shooting that killed 17
making false threats is not a game and creates problems for law enforcement officials.
Doug Cain, Louisiana State Police, school threats
---
Posted on 2/2/2018 4:53:00 AM.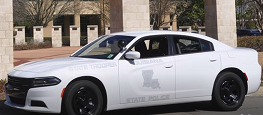 Starting this month, Louisiana State Police will add Dodge Chargers to their fleet with a twist. Some of the new vehicles will be fully marked, while others will be semi-marked and a few will not be marked at all.
Lt. J.B. Slaton says the new less visible vehicles will allow Troopers to blend in with traffic and stop drivers who are reckless.
More
Louisiana State Police, JB Slaton, Dodge Chargers
---
Posted on 11/29/2017 10:29:00 AM.
A Denham Springs woman has been arrested for filing a false police report after she allegedly told authorities she was raped by a Livingston Parish deputy. State Police say 38-year-old Sherri Penton and the unidentified deputy met on a social dating website in mid-October. State Trooper Bryan Lee explains what happened
.
Sherri Penton, Livingston Parish Sheriff's Deputy, Louisiana State Police
---
Posted on 11/27/2017 10:41:00 AM.
State Police have arrested a Slidell man after he allegedly hit a bicyclist, removed him from his windshield and left the scene. Trooper Dustin Dwight says 48-year-old Larry Kellett struck 59-year-old Calvin Lefort Jr. of Slidell on US 190 Saturday night
.
Louisiana State Police, Slidell, Larry Kellett, Calvin Lefort
---
Next Entry