Posted on 9/30/2018 2:34:00 PM.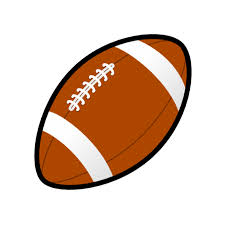 LSU Quarterback Joe Burrow led a balanced attack on Saturday night as the 5th ranked Fighting Tigers defeated Ole Miss 45-16. Burrow was 18-of-25 with three touchdowns. He also rushed for a team-best 96 yards and another score. Burrow says the undefeated Tigers can still play at another level.
LSU, Louisiana Tech, Joe Burrow, Jaylon Ferguson
---
Posted on 9/22/2018 11:13:00 PM.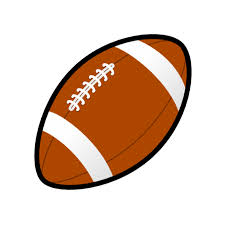 LSU and Louisiana Tech was a three-point game in the fourth quarter, but the Fighting Tigers scored the final two touchdowns for a 38-21 win over the Bulldogs.
The win moves LSU's record to 4-0, while the Dogs fell to 2-1.
Tech was down 24-0, but Quarterback J'Mar Smith threw three touchdown passes to cut the deficit to three.
LSU, Louisiana Tech, Devin White, J'Mar Smith, Clyde Edwards-Helaire
---
Posted on 11/6/2017 4:37:00 PM.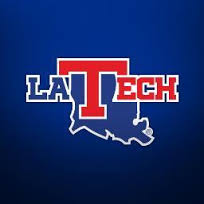 Louisiana Tech now has a new Tech XXII mascot after Tech XXI retired last fall. Vice President for Student Advancement Jim King says they are excited to finally introduce the beloved bulldog to students. King says Tech is well taken care of by the university's pre-vet club and has been adopted by a local Ruston family.
More
Tech XXII, bulldog, Louisiana Tech, Jim King
---
Posted on 9/21/2017 6:08:00 AM.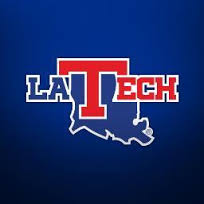 Louisiana Tech University has set an enrollment record for this fall as nearly 13,000 students are taking classes this fall, which is 17% increase since the fall of 2013. Jim King is the Vice President for Student Advancement.

"Over the last four years have kind of grown our population incrementally. Each class seems to be getting a little bigger and certainly more academically prepared."
Jim King, Louisiana Tech, record enrollment
---
Posted on 5/20/2017 8:08:00 PM.

There are seven teams from Louisiana competing in conference tournaments this week. Highlighting the group is the LSU Tigers, who will be the #2 seed in the SEC Tournament and they'll play on Wednesday at around 1 PM.
LSU, Southeastern Louisiana, McNeese State, UNO, Louisiana Tech, UL Lafayette, Tulane
---
Posted on 4/12/2017 11:18:00 AM.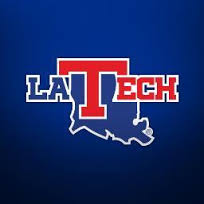 Louisiana Tech University's elementary education program ranks fourth in the nation and first in the state, according to College Choice. College of Education Dean, Dr. Don Schillinger says Tech students complete a full year of student teaching. He says their students are placed in schools in August and stay with a teaching mentor until graduation day.
More
Don Schillinger, Louisiana Tech, elementary education, College Choice
---
Posted on 3/23/2017 5:47:00 AM.
Monster Moto officially unveils its new facility in Ruston after the company relocated from Dallas, Texas. CEO Alex Keechle says they wanted to move their assembly plant from overseas and house it at their new headquarters in the US. He says during the nationwide search, they saw some good offers in other states, but fell in love with north Louisiana.
More
Alex Keechle, Monster Moto, Ruston, Louisiana Tech,
---
Posted on 1/21/2017 9:15:00 PM.
Louisiana Tech improved to 6-1 in CUSA with an 81-57 victory over North Texas. The Bulldogs only led by three points at halftime, but outscored the Mean Green 48-27 in the 2nd half.
A 24-3 run in the 2nd half by the Dunkin Dogs put the game out of the reach.
Louisiana Tech, UNO, LSU
---
Posted on 12/5/2016 10:56:00 AM.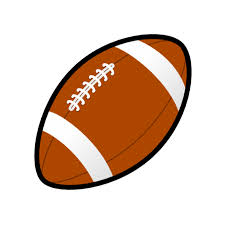 Officials with the Camping World Independence Bowl in Shreveport are excited about their December 26th contest that pits North Carolina State versus Vanderbilt. Bowl Spokesperson Stefan Nolet says the ACC and SEC matchup marks the second time in three seasons the two conferences have played each other in this bowl. He says both teams finished the season strong.
More
Camping World Independence Bowl, Shreveport, Stefan Nolet, Louisiana Tech, Tommy McClelland, Armed Forces Bowl
---
Posted on 11/28/2016 5:14:00 PM.
LSU will find out its bowl game destination on Sunday, but it's difficult to figure where the Tigers will go. That's because eight teams in the SEC have ei
ther seven or eight wins.
"It's a really jumbled mess," said Jerry Palm who does bowl projections for cbssports.com.
LSU, Louisiana Tech, bowl games, Jerry Palm, Ed Orgeron
---
Next Entry