Posted on 8/21/2017 10:40:00 AM.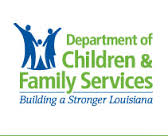 The Department of Children and Family Services announces over half a million dollars of child support payments have been paid through MoneyGram in the first six months of the year. Child Support Enforcement Director Lydia Scales says they've seen an increase in participation after allowing electronic payments.
More
Lydia Scales, DCFS, MoneyGram, child support
---
Posted on 3/9/2017 12:25:00 PM.

Non-custodial parents in Louisiana can now make child support payments through MoneyGram at retail stores like WalMart, CVS and Albertsons. Director of Child Support Enforcement with the Department of Children and Family Services Lydia Scales says this is a more convenient way to pay rather than purchasing stamps and mailing in money.
More
MoneyGram, DCFS, child support, Lydia Scales
---