Posted on 5/23/2018 8:41:00 PM.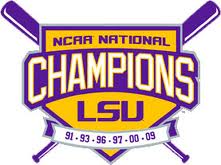 On Tuesday, LSU rallied back from a 3-0 deficit to beat Mississippi State 8-5. On Wednesday night, LSU led 3-0, but lost to top ranked Florida 4-3.
Jake Slaughter got LSU on the board with a two-run home run that was smashed over the left field wall.
LSU, Florida, Ma'Khail Hilliard, Jake Slaughter, Cam Sanders, Tommy Mace
---
Posted on 4/7/2018 4:31:00 PM.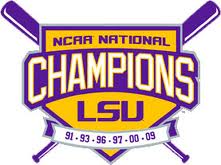 Temperatures for the series finale in College Station, Texas, were in the low 40s and LSU's bats were just as cold in a 3-1 defeat to the Aggies. For the third straight season, Texas A&M has won a series over the Tigers.
LSU was held to five hits and scored its lone run in the 8th inning on a bloop single by Zach Watson. But that inning ended when Watson was caught stealing.
LSU, Texas A&M, Zach Watson, Ma'Khail Hilliard, MItchell Kilkenny
---
Posted on 3/31/2018 4:26:00 PM.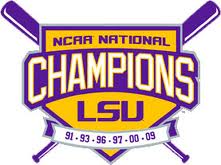 LSU hit two home runs and Ma'Khail Hilliard continues to be sensational as the Tigers blanked Mississippi State 4-0 to win the rubber game of the series.
Before the game, Coach Paul Mainieri said Hillard scratched his eye putting his contacts in, but you couldn't see a difference.
LSU, Mississippi State, Ma'Khail Hilliard, Daniel Cabrerra,
---
Posted on 3/18/2018 6:10:00 PM.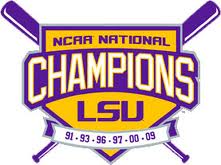 LSU freshman right-hander Ma'Khail Hilliard gave up his first two runs of the season in the first inning, but that was it, as Hilliard pitched six solid innings to help the Fighting Tigers beat Missouri 7-5 in the rubber match of the three-game series.
Missouri had three well-placed singles in the first inning to score two runs. But Hilliard allowed just three more hits and struck out six in six innings to run his record to 5-0.
LSU, Missouri, Ma'Khail Hilliard, Brandt Broussard, Zach Watson, Antoine Duplantis
---
Posted on 3/4/2018 6:03:00 PM.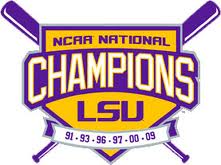 LSU finished off a solid weekend with a 4-2 victory over Southeastern Louisiana on Sunday afternoon. The win over the Lions followed up victories against Sacred Heart and Toledo on Saturday and Friday.
Good pitching from LSU was the theme. Zack Hess and Caleb Gilbert had outstanding starts in the first two games of the weekend.
LSU, Southeastern Louisiana, Antoine Duplantis, Daniel Cabrera, AJ Labas, Ma'Khail Hilliard
---