Posted on 3/8/2018 4:35:00 AM.
A bill has been filed in the regular session to legalize sports betting in Louisiana. The US Supreme Court could soon issue a ruling that legalizes sports betting across the country. New Roads Representative Major Thibaut says several other states are preparing to allow sports betting and he believes Louisiana should be prepared to regulate it too.
More
Major Thibaut, sports betting bill, US Supreme court, race tracks,
---
Posted on 5/30/2014 12:50:00 PM.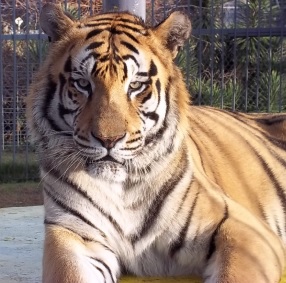 A bill that would allow a truck stop owner in Iberville Parish to keep a live bengal tiger as an attraction at his place of business has received final legislative passage. Animal rights organizations say Tony the Tiger's life is in danger living next to a gas station, but New Roads Representative Major Thibaut says that's not the case.
Tony the Tiger, truck stop, Barbara Norton, Michael Sandlin, Major Thibaut
---