Posted on 10/5/2015 1:26:00 PM.
Minden Congressman John Fleming has thrown his support behind Metairie Representative Steve Scalise in his bid to become House Majority Leader. Fleming says electing Scalise would be good for the country and good for Louisiana.
John Fleming, Steve Scalise, House of Representatives, Majority Leader
---
Posted on 9/26/2015 8:32:00 AM.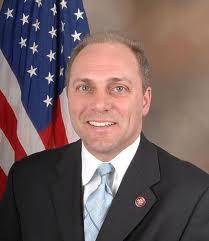 House Speaker John Boehner's decision to resign from the top post in the US House provides an opportunity for Metairie Congressman and House Majority Whip Steve Scalise to move into a higher leadership position. LSU political science professor Robert Hogan says Scalise has a chance to be majority leader.
Steve Scalise, majority leader, John Boehner. US House
---