Posted on 8/7/2016 9:07:00 PM.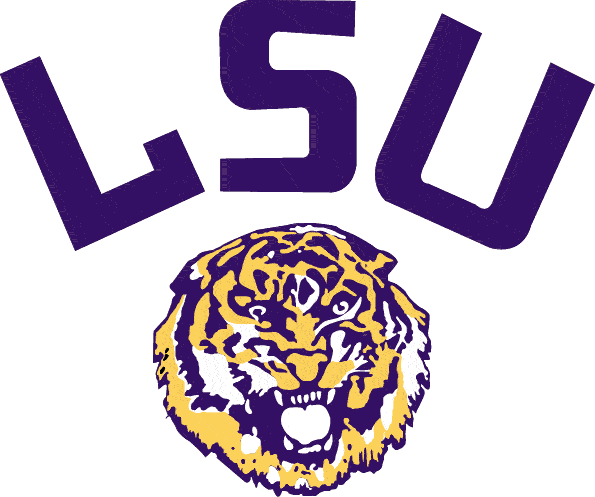 By Jeff Palermo
LSU's first full squad workout in full pads is Monday morning as the Tigers continue preparations for the season opener against Wisconsin. Many wonder if the Tigers can improve a pass offense that ranked 105th in the country last season. Junior wide receiver Malachi Dupre says the pieces are there to get it done.
Malachi Dupre, Travin Dural. Braond Harris, LSU, passing game
---
Posted on 10/17/2015 9:24:00 PM.
LSU Coach Les Miles was up to his old tricks again. A fake field goal in the 4th quarter that went for a touchdown proved to be the game winner in a 35-28 victory over Florida.
LSU, Florida, Trent Domingue, Brandon Harris, Leonard Fournette, Malachi Dupre
---
Posted on 10/3/2015 9:05:00 PM.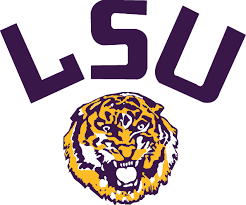 LSU running back Leonard Fournette became the first back in SEC history on Saturday night to rush for over 200 yards in three consecutive games. Fournette had 233 yards rushing and three touchdowns in a 44-22 win over Eastern Michigan. The Heisman candidate finished 17 yards shy of tying the school record for most rushing yards in a game.
LSU, Leonard Fournette, Brandon Harris, Malachi Dupre, Deion Jones, Travin Dural
---
Posted on 9/26/2015 2:16:00 PM.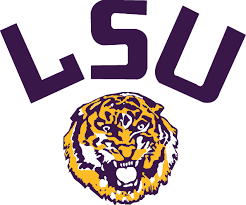 LSU running back Leonard Fournette rushed for over 200 yards for a second consecutive game and he scored 2 touchdowns to lead the Fighting Tigers to a 34-24 win over a gritty Syracuse team, who was playing with its 5th string quarterback.
LSU, Leonard Fournette, Brandon Harris, Malachi Dupre, Deion Jones, Syracuse
---
Posted on 8/7/2015 6:03:00 AM.
The first day of LSU fall football practice is in the books and five freshman got to work out with the veterans. All rookies the coaches allowed in were defenders: defensive backs Kevin Toliver II, Donte Jackson and Xavier Lewis and defensive ends Arden Key and Isiah Washington. Senior linebacker Lamar Louis on new DC Kevin Steele.
More
Les Miles, LSU Football, Tre'Davious White, Malachi Dupre, Lamar Louis
---
Posted on 3/5/2015 5:56:00 PM.
Spring football gets underway for LSU on Saturday and Tiger fans hope the the 14 practices that will lead up to the Spring Game on April 18th will result in improved play out of the quarterback position. Tiger Rag Editor Cody Worsham expects the quarterback battle between Anthony Jennings and Brandon Harris to continue into the fall.
More
LSU, spring football, Anthony Jennings, Brandon Harris, .Tashawn Bower, Malachi Dupre, Trey Quinn
---
Posted on 11/8/2014 11:59:00 PM.
LSU's overtime loss to Alabama Saturday night is expected to sting for a long time. The Tigers were poised to beat the Crimson Tide, but victory slipped away as Alabama won in overtime 20-13.
LSU, Alabama, Les Miles, Malachi Dupre, Anthony Jennings
---
Posted on 10/1/2014 5:11:00 AM.
True freshmen wearing purple and gold will play big roles in Saturday's SEC tilt between 15th ranked LSU and fifth ranked Auburn. Wide receiver Malachi Dupre was playing for John Curtis High School last season, but is not surprised by the increased playing time as the season goes on.
Malachi Dupre, Leonard Fournette, LSU, Auburn, Brandon Harris, Jamal Adams
---
Posted on 8/10/2014 6:27:00 PM.
Sunday was LSU media day and the first opportunity for reporters to speak with members of the Tigers second ranked recruiting class. True freshman Quarterback Brandon Harris is battling with sophomore Anthony Jennings for a starting spot and a decision on who will start the season opener is not expected anytime soon.
(Picture: Leonard Fournette)
More
Leonard Fournette, Brandon Harris, Anthony Jennings, Malachi Dupre
---
Posted on 7/5/2014 11:28:00 AM.
Now that July 4th has passed, the football season is right around the corner. SEC Media Days are next week and LSU players report for pre-season camp August 3rd. Tiger Rag Magazine Editor Luke Johnson says the biggest storyline in Baton Rouge is the starting QB battle between Anthony Jennings and Brandon Harris
.
More
Tiger Rag, LSU football, Brandon Harris, Anthony Jennings, Leonard Fournette, Malachi Dupre
---
Next Entry