Posted on 6/6/2018 9:39:00 AM.
With the second extra legislative session of this year ending in a partisan gridlock, State Representative Malinda White of Bogalusa says she's taking action by donating the taxpayer money to a worthy cause in District 75.
More
Special session, Malinda White, 2018, Bogalusa
---
Posted on 5/8/2017 11:59:00 AM.
A measure that would leave it up to voters to decide if the state should allow traffic enforcement cameras died in the House Transportation Committee on a 14 to 1 vote. Author of the bill, Covington Representative Paul Hollis, says he conducted a poll on support for traffic cameras and only 11% of those surveyed were in favor of keeping red light and speed cameras.
More
legislative session, Paul Hollis, Terry Landry, Malinda White, traffic enforcement cameras
---
Posted on 6/21/2016 5:31:00 AM.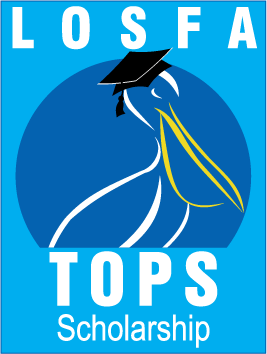 With three days left in the special session, lawmakers are arguing over how much to fund TOPS. A bill approved by the House funds the scholarship program at 70%. Bogalusa Representative Malinda White believes fewer dollars should go to TOPS in favor of more money for hospitals that provide care for the poor and uninsured. She asked them what they would do if they came upon a wreck in her district and a safety net hospital was closed, because of a lack of funding.
More
Malinda White, Tony Bacala, TOPS, special session
---
Posted on 5/13/2016 2:56:00 PM.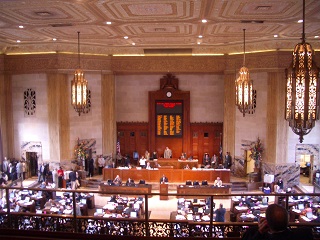 Another spirited debate broke out on the House floor over funding for TOPS versus hospitals that provide care for the poor. On Thursday night, legislators shifted 72-million dollars from the scholarship program to the safety net hospitals. On Friday, Monroe Representative Jay Morris tried to move some of that money back to TOPS, but he faced opposition from Baton Rouge Representative Patricia Smith.
More
Patricia Smith, Jay Morris, Malinda White, Rob Shadoin, TOPS
---
Posted on 4/15/2016 11:41:00 AM.
The House approved a bill to allow lawmakers to have a say in whether food stamp recipients should be required to work to receive federal assistance. But Bogalusa Rep. Malinda White disagrees because as many as 16,000 people in the oil industry have recently lost their jobs and there is no way to replace that many jobs at this time.
More
food stamps, Malinda White, Jay Morris, waiver
---
Posted on 3/31/2016 12:31:00 PM.
A bill to allow hunters to wear blaze pink in addition to hunter's orange passes out of the House. Author of the legislation Bogalusa Rep. Malinda White says all this does is give another option that has been proven to be safer. She says Wisconsin has already passed this law and other states are looking into doing the same.
More
Blaze pink, House, Senate, Malinda White
---
Posted on 3/23/2016 1:16:00 PM.
A bill to allow blaze pink to be worn while hunting in addition to hunter's orange has been passed by the Natural Resources Committee. Author of the legislation, Bogalusa Rep. Malinda White, says Wisconsin already passed this law and it's been successful.
More
hunting, blaze pink, Natural Resources Committee, Cole Garrett, Malinda White, Jim Morris
---