Posted on 11/14/2016 5:33:00 PM.
UL-Lafayette head football coach Mark Hudspeth publicly apologized for the behavior of four of his players who were recorded in the locker room singing a rap song filled with vulgarities that says negative things about President-elect Donald Trump. Hudspeth says these young men have shown remorse for their actions.
More
ULL, Mark Hudspeth, football, Trump
---
Posted on 8/6/2015 10:32:00 AM.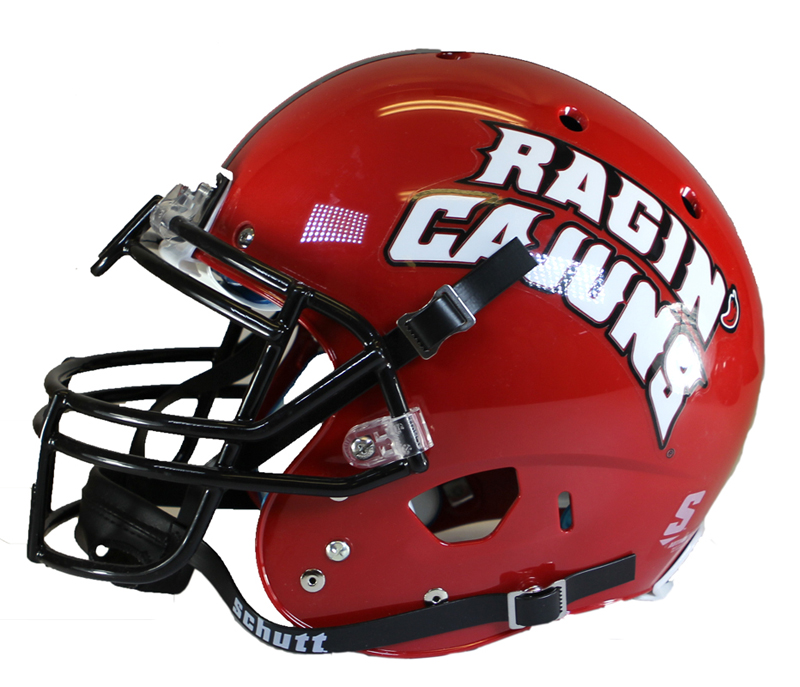 In the wake of the Lafayette theater shooting, the University of Louisiana-Lafayette football team will express their pride in their community on the football field this fall. Coach Mark Hudspeth says his team will wear Lafayette Strong decals on their helmets as a token of solidarity.
UL-Lafayette, Lafayette Strong, Ragin Cajuns, football, Mark Hudspeth
---
Posted on 11/22/2014 8:57:00 PM.
The Ragin Cajuns fell out of a tie for first place in the Sun Belt Conference as they lost to Appalachian State 35-16 on Saturday at Cajun Field. The Mountaineers dominated at the line of scrimmage, rushing for 232 yards. Appalachian State running back Marcus Cox rushed for 151 yards and two touchdowns.
More
Ragin Cajuns, Louisiana Tech, Bulldogs, Skip Holtz, Mark Hudspeth
---
Posted on 6/13/2014 1:27:00 PM.
UL Lafayett
e and Mark Hudspeth have agreed to a new contract that makes him the highest paid football coach in the Sun Belt Conference. The new six-year contract will pay Hudspeth an average of just over one-million dollars a year. The voice of the Ragin Cajuns, Jay Walker, says the university has made quite a statement by shelling out big bucks.
Mark Hudspeth, new contract, Ragin Cajuns, UL Lafayette,
---