Posted on 1/31/2017 10:45:00 AM.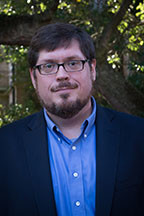 Although most main stream media outlets have produced critical reports of President Donald Trump's travel ban, multiple polls released show quite a bit of support for the executive order. A survey from the University of Quinnipiac finds between 42 and 48% of people support the order. LSU Political Communications Chair Martin Johnson says he expected this, especially with Louisianans.
More
travel ban, Martin Johnson, Rasmussen, poll
---
Posted on 11/23/2016 10:39:00 AM.
It doesn't look like voters will get a chance to hear the U.S. Senate candidates debate again before the December 10th runoff. They could not agree on a date and conditions for the debate. LSU political communications Professor Martin Johnson says it's disappointing the public won't have a chance to hear
More
Martin Johnson, John Kennedy, Foster Campbell
---
Posted on 11/10/2016 12:08:00 PM.
Reports have surfaced that former Governor Bobby Jindal is being considered for President-elect Trump's Secretary of Health and Human Services. Jindal was very critical of Trump when he was also running for president. LSU Political Communications Professor Martin Johnson says after dropping out of the race, Jindal publicly supported Trump.
More
election 2016, Donald Trump, Bobby Jindal, Martin Johnson
---