Posted on 11/13/2018 5:39:00 PM.
Legislative Auditor Daryl Purpera says the state Medicaid program potentially paid 85 million dollars in medical costs for people who may not have been eligible for benefits. Medicaid previously only checked wage eligibility every 12 months, and Purpera says that led to overpayments relative to other states who check eligibility more frequently.
More
medicaid, legislative auditor, Daryl Purpera, Jen Steele, LDH, healthcare, Louisiana, 2018
---
Posted on 9/26/2018 2:56:00 AM.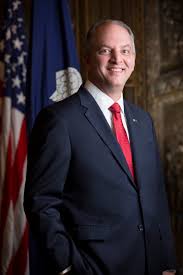 Governor John Bel Edwards says the state's surging income levels are a substantial part of the expected 300 million dollar surplus for the last budget year. A report showed Louisiana paced most of the nation in income growth at 5.9 percent in the 2nd quarter, good for second in country. Edwards says income gains are propelling the unexpected revenue.
More
income, wages, growth, John Bel Edwards, economy, Louisiana, 2018, Medicaid
---
Posted on 6/25/2018 5:29:00 AM.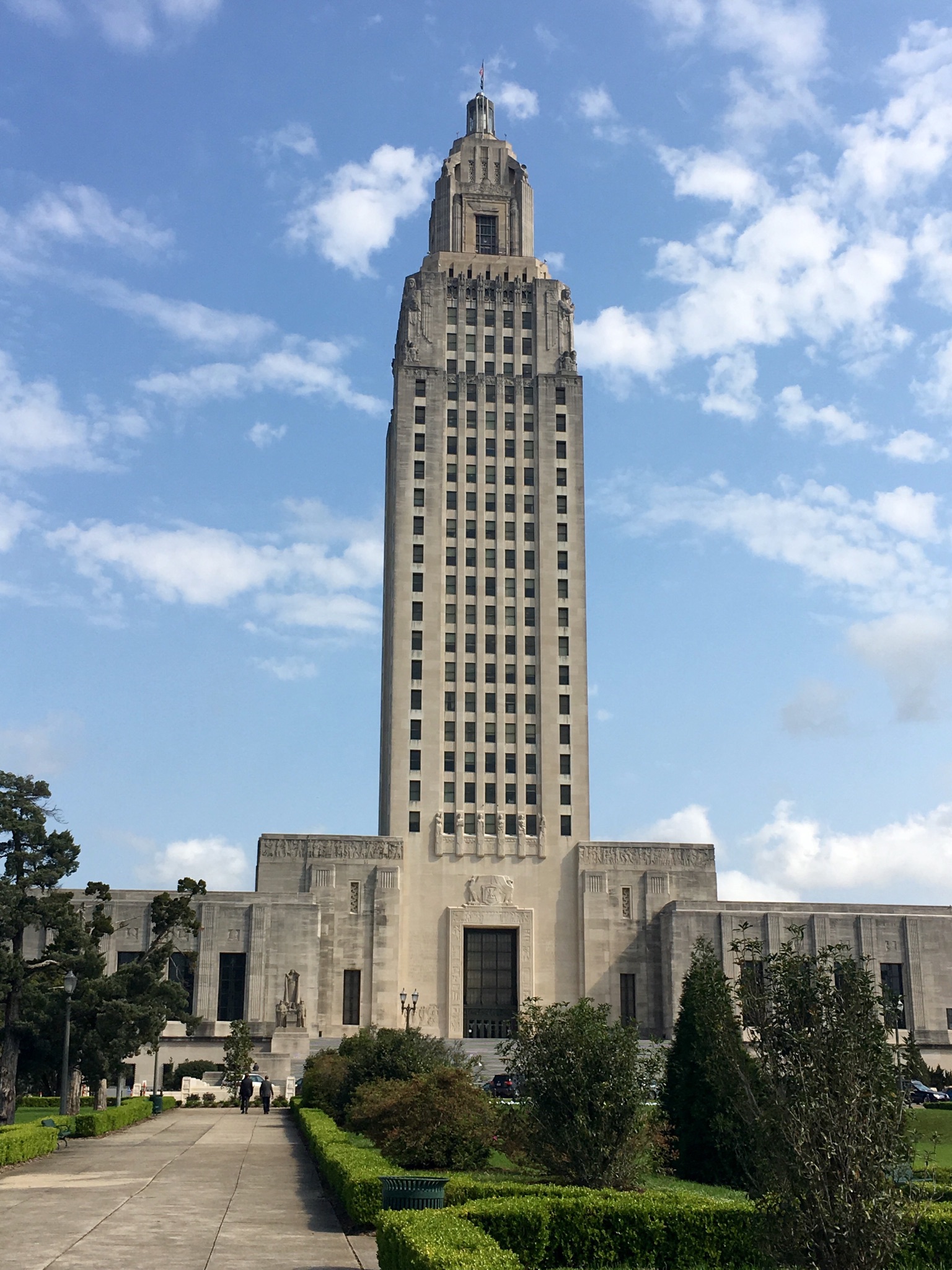 A budget deal is on its way to the governor's desk that fully funds higher ed, healthcare, and TOPS, and sets the state's sales tax rate at 4.45% on July 1st through July 2025. The bill raises 466 million dollars for next fiscal year. Mandeville Senator and Republican Jack Donahue, the bill's cosponsor, says it's the compromise the legislature needed to get done.
More
fiscal cliff, Louisiana, special session, 2018, TOPS, Medicaid, JP Morrell, Jack Donahue, Sharon Hewitt
---
Posted on 5/31/2018 2:00:00 PM.
The governor is signing legislation by New Iberia Senator Fred Mills that's aimed at pushing down drug prices by requiring prescription benefit plans (that prescription card in your wallet) inform consumers when they get rebates from drug manufactures. Mills says before, your drug plan could hide those rebates and pocket money that should have been going back to you.
More
Governor John Bel Edwards, prescription drugs, Medicaid
---
Posted on 5/15/2018 10:58:00 AM.
The Edwards administration and GOP legislators continue to exchange barbs over the decision to mail cancellation warnings to 37,000 Medicaid patients.
Lafayette Republican Nancy Landry blamed the Medicaid budget cuts on John Bel Edwards.
Medicaid, State Budget Cuts, Nancy Laundry, Governor John Bel Edwards
---
Posted on 5/9/2018 3:23:00 PM.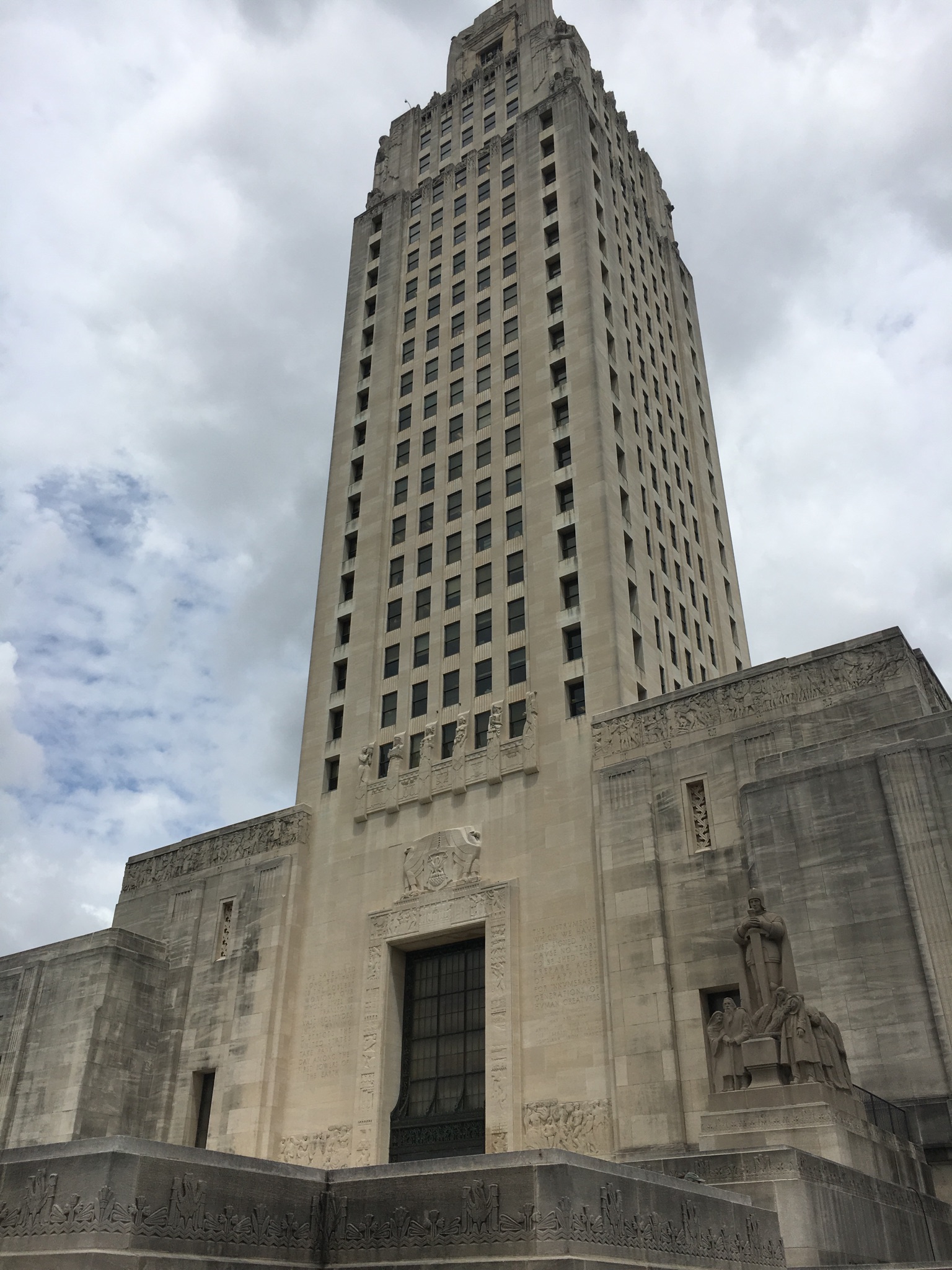 37,000 letters are being mailed out to recipients of four Medicaid programs that reads "Because of possible budget cuts, these programs may end as of July 1, 2018." 20,000 of those recipients are nursing home residents who could be thrown out as a result. Commissioner of Administration Jay Dardenne says after multiple failed attempts to fund the programs, people need to start preparing for the worst.
"We don't want to be doing this, obviously. We've waited for as long as we possible could but we feel that it's appropriate and necessary to forewarn these recipients of what may be coming," Dardenne said.
But many Republicans balk at the released letters.
More
Jay Dardenne, John Bel Edwards, Medicaid, Dodie Horton, budget cuts Danny Martiny
---
Posted on 5/9/2018 2:46:00 PM.
The state will send out letters tomorrow to 37,000 elderly and disabled people, warning them the Medicaid programs which pay for their care could be eliminated on July 1st. It's possible that legislators will approve funding to avoid the cut, but Louisiana Health Secretary Doctor Rebekah Gee (pictured center) didn't want to take that chance.
"It would be unfair, in the wake of all of the inaction, to wait any longer. We need people to have a chance to see what other options they have and what they will need to do to make plans," Gee said.
More
Medicaid, state budget cuts, disabled & elderly recipients, Jay Dardenne
---
Posted on 2/22/2018 3:00:00 AM.
A House committee is expected today to hear Jonesboro Representative Jack McFarland's legislation that would require Medicaid patients to pay a copay if they use an emergency room for non-emergency treatment. McFarland says the bill is an attempt to stop Medicaid patients from using the ER for a common cold or minor medical issues
.
"The provider would know exactly where to tell this individual where to go if they can't pay the copay. If the can pay the copay, they can stay right there in the emergency room.
More
Medicaid, Jack McFarland, Haley Sauicer
---
Posted on 12/4/2017 1:52:00 PM.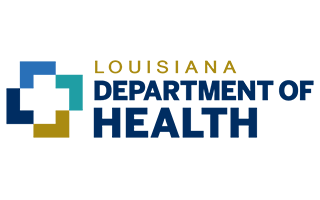 The Department of Health has gotten better about erroneously making Medicaid payments to deceased recipients over the last four years, but still has work to do. A new report from the state's Legislative Auditor found LDH made nearly $718,000 in improper payments between July 2013 and August 2017.
Medicaid, Chris Magee, Legislative Auditor's Office, improper payments
---
Posted on 7/27/2017 4:04:00 AM.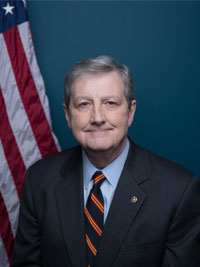 U.S. Senator John Kennedy proposes a new federal health care law should require abled bodied adults without children to work in order to receive Medicaid. That's one of several amendments Kennedy filed as the debate continues over an effort to repeal and replace the Affordable Care Act.
More
John Kennedy, Medicaid, healthcare, Affordable Care Act
---
Next Entry