Posted on 2/22/2018 3:00:00 AM.
A House committee is expected today to hear Jonesboro Representative Jack McFarland's legislation that would require Medicaid patients to pay a copay if they use an emergency room for non-emergency treatment. McFarland says the bill is an attempt to stop Medicaid patients from using the ER for a common cold or minor medical issues
.
"The provider would know exactly where to tell this individual where to go if they can't pay the copay. If the can pay the copay, they can stay right there in the emergency room.
More
Medicaid, Jack McFarland, Haley Sauicer
---
Posted on 12/4/2017 1:52:00 PM.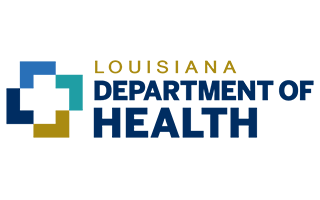 The Department of Health has gotten better about erroneously making Medicaid payments to deceased recipients over the last four years, but still has work to do. A new report from the state's Legislative Auditor found LDH made nearly $718,000 in improper payments between July 2013 and August 2017.
Medicaid, Chris Magee, Legislative Auditor's Office, improper payments
---
Posted on 7/27/2017 4:04:00 AM.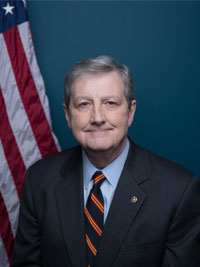 U.S. Senator John Kennedy proposes a new federal health care law should require abled bodied adults without children to work in order to receive Medicaid. That's one of several amendments Kennedy filed as the debate continues over an effort to repeal and replace the Affordable Care Act.
More
John Kennedy, Medicaid, healthcare, Affordable Care Act
---
Posted on 6/8/2017 12:13:00 PM.
The Trump Administration recognizes Louisiana as one of the toughest states on fighting Medicaid fraud. Chief of Staff with the Louisiana Department of Health Andrew Tuozzolo says they're doing everything they can to prevent, detect, and prosecute fraud. The US Inspector General reviewed 225 cases of suspected fraud in Louisiana.
More
Andrew Tuozzolo, Medicaid, fraud, LDH
---
Posted on 5/24/2017 10:40:00 AM.
Governor John Bel Edwards is calling on the Louisiana congressional delegation to oppose President Donald Trump's proposed budget for the fiscal year that begins October 1. The governor's communications director Richard Carbo says they're disappointed the budget repeals the Gulf of Mexico Energy Security Act, which entitles Louisiana to a portion of offshore drilling revenue for oil leases.
More
Richard Carbo, John Bel Edwards, budget, medicaid, coastal restoration
---
Posted on 3/1/2017 4:17:00 PM.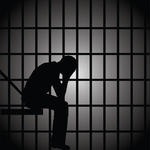 The Department of Corrections and the Louisiana Department of Health are teaming up to get health coverage for newly released inmates. DOC Medical Director Dr. Raman Singh says they are helping incarcerated inmates enroll in Medicaid so that once they are released, they can continue to receive the care they need.
More
Raman Singh, DOC, LDH, Medicaid, inmates
---
Posted on 1/24/2017 5:40:00 AM.
US Senator John Kennedy wants Louisiana Department of Health Secretary Dr. Rebekah Gee to reduce state spending on Medicaid. Kennedy says Medicaid accounts for 41% of this year's budget, which is why TOPS has been cut, teachers can't be paid more money, and congestion remains a problem on I-10.
More
John Kennedy, Rebekah Gee, LDH, Medicaid
---
Posted on 12/1/2016 11:29:00 AM.
More than 8,600 Louisiana residents are receiving care for chronic conditions under the expansion of Medicaid. That's according to the Louisiana Department of Health, who says enrollment has surpassed 351,000 individuals. LDH Secretary Dr. Rebekah Gee says many people are now getting healthcare they weren't receiving while uninsured.
More
LDH, Rebekah Gee, Medicaid
---
Posted on 9/19/2016 3:06:00 PM.
More than 300,000 people have signed up for Medicaid expansion in Louisiana since coverage began on July 1st. Louisiana Department of Health Secretary Dr. Rebekah Gee says this program is already saving lives. She says so far, 1,000 mammograms have been completed.
More
Louisiana Department of Health, Rebekah Gee, LDH, Medicaid, mosquitoes, The Great Flood 2016, Zika
---
Posted on 1/28/2016 3:57:00 AM.
Michelle Southern reporting.
Attorney General Jeff Landry says he's taking over the appeal of a ruling that blocked Louisiana's efforts to defund Planned Parenthood. The case is left over from the Jindal administration. Landry says the cancellation of Medicaid contracts for Planned Parenthood was put in place by DHH because of the appalling acts in which the organization was involved.
jeff landry, planned parenthood, medicaid, abortion, fetal tissue
---
Next Entry